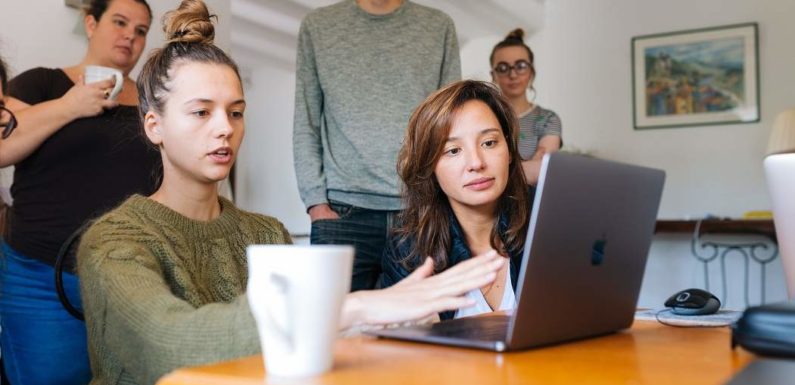 To this date, Amazon is one of the most trusted e-commerce platforms. Amazon has more than 197 million monthly visitors, making life a lot easier for retailers. Due to its larger than life stature, retailers are investing heavily on Amazon. But not all of them account for the same increase in their sales.
The reason is that they hire a wrong SEO company which does not improve their Amazon listing at all. Even being on Amazon will not help you if you are falling short of internet presence, which can only be attained with the backing of proper SEO. So, if you want to land upon the right SEO company for your Amazon business, follow this amazing guide.
#1 Evaluate the keywords research of the company
The trend has outlived its days when people would select products through categories at Amazon. In the present time, content is the king and keywords are no less. When it comes to SEO, there is nothing more vital than the keywords. Just like conventional SEO, you need to insert long-tail keywords to get yourself ranked higher up at Amazon.
Needless to say, this is the first thing you have to examine before hiring an Amazon SEO company. If a firm can provide you with the list of customer-centric keywords, which include both specific and niche terms, the first hurdle is very much clear.
So don't be tempted by the well-articulated and shiny presentations. Instead, ask the company to give you the list of keywords related to your business. It is recommended to shy away from the companies which promise moon and stars right from the word goes.
#2 The company must have great optimization skills
Having knowledge about keywords is one thing, and using them is another. Adjusting keywords at appropriate places is easier said than done. Only hardcore skilful lads can be trusted to do such a tricky task.
Amazon product descriptions should be written in such a way that they must carry the necessary quantity of keywords. At the same time, they should not be created keeping mere algorithm but the general public in mind. Only then you can expect your brand to move upwards in the Amazon ranking.
In a nutshell, you can identify a professional SEO company if it sticks to the following key points in their optimization process:
It will optimize the title following the Amazon pattern by adding the brand, product line, key features, colour, size and quantity.
It will write descriptions in a story-like method while using suitable keywords.
The descriptions will be short and catchy, and they will compliment the given product picture as well.
Unlike unprofessional firms, An SEO company staffed with smart workers will also not forget to optimize the bullet points adding keywords.
Optimizing products images will also be high on their priority. Some SEO platforms even offer high-quality pictures, which are a huge influence on the customer's purchasing decision. In line with research, only 16 percent read description word by word. This makes the addition of high-quality picture even more important.
#3 It should effectively manage customer reviews
About 85 percent of people trust customers reviews just as much as their personal recommendation. These numbers speak volume about the impact of product reviews on customers' psyche. It is particularly true for Amazon because its results are supplemented with a number of reviews. More the reviews, more the chances of gaining clicks, which ultimately lead to sales.
Amazon has strong policies to identify fake and fabricated reviews, which is another reason why people trust its reviews more generously. Now imagine the impact of somebody saying in black and white that your so and so product was amazing.
It goes without saying that a good SEO company will include the management of customer reviews so that your business does not suffer the setback of being invisible on Amazon.     
#4 It should provide you with regular analysis
Well, Amazon SEO is not recommended just because it gives you a better ranking. Apart from that, it also gives you an in-depth analysis of your performance. The performance is based on factors like the following:
Conversion rate:

This includes factors like how many customers are adding products in carts and what number of consumers are actually buying the products.

Keyword ranking:

It is a metric to examine that how much your keyword ranking has improved after hiring a particular SEO company.
Whatever SEO company you want to hire, it must have the capacity to provide the above-said analysis on the table. This analysis on a routine basis will eventually boost your sales and, with that, ranking is sure to improve. Moreover, SEO folks should be easy to communicate. Lapses in communication mean you will have a hard time to execute valuable findings.
#5 Pick an SEO firm with a proven success history
While shortlisting the SEO companies, don't be tempted for the one which charges less money. Such companies might not show you their previous track just because they are cheaper than the rest. Always prefer reputation over money.
Opt for a company which has a list of satisfied customers. As soon as you have this list, contact them to know how the company helped its business to earn a ranking on Amazon.
Conclusion
Today whatever famous brands are enjoying the top position on Amazon listing; they have their SEO basics covered. You go to do it right to give them a neck to neck competition. Rest assured, if you can find an SEO agency having all the above qualities, nobody can stop your business to be ranked right up there on Amazon.