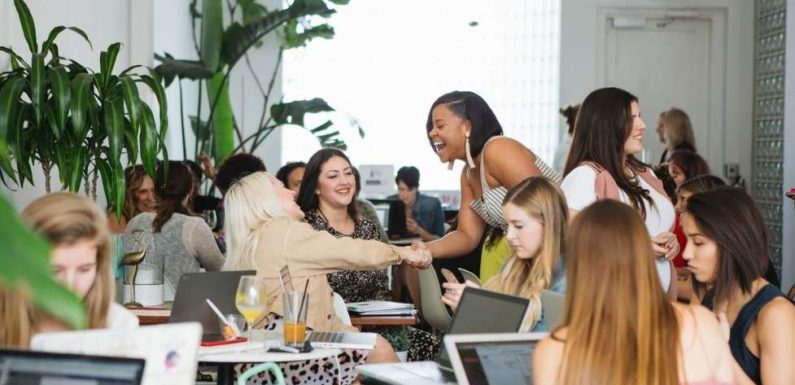 Being in the online beauty industry requires being updated with the latest trends and implementing new strategies according to evolving demographics. One such trend is business-to-business, also called B2B, operations, which has changed the way beauty industries do transactions.
Beauty wholesalers like Asian Beauty Wholesale can especially benefit most from B2B strategies. Here's what business-to-business operations are all about, and some strategies you can implement to make it effective:
What is B2B?
Business-to-business (B2B) operations is a newer type of business model that is an alternative to business-to-consumer (B2C) business model type. In the B2B model, businesses may outsource some of their operations (usually production or manpower) to other businesses who specialize in the outsourced task. So in the beauty industry, for example, a cosmetics company (Company A) may choose to delegate the packaging production of their product to a company that specializes in making custom-made bottles and packaging (Company B). The end product is still patented under Company A, even if the packaging for their products were accomplished by Company B. In a B2B business model, the target client or customer is often another company and not direct consumers.
B2B is often contrasted with the B2C business model. In the B2C business model, there is more focus on direct consumers as end client as opposes to selling to another company. For example, a cosmetics company may decide to manufacture their own products and not outsource the material and manpower and want to directly advertise to immediate consumers.
Companies can either be B2B, B2C, or a combination of both. Most companies who subscribe to the B2B model often do so for minimizing costs when outsourcing material or services. The most common B2B transactions for the beauty eCommerce industry are selling items in wholesale to B2C establishments like salons, spas, and beauty retailers.
New B2B Sales Operations Trends 
The B2B model has been adapting to the latest technological trends, especially the beauty industry. The beauty industry is a very fast-changing and competitive environment, and online technology has made the competition and learning curve even steeper. However, there is no need to fear if you keep yourself updated with the latest trends to help you come up with and implement a strategic business and marketing plan for your beauty eCommerce company. Here are some of the most noteworthy trends in B2B sales operations in the online beauty industry.
#1 Mobile operations.
Doing business transactions via mobile devices has become more common because it's convenient. Clients and owners alike can benefit from mobile operations because they can easily monitor, purchase, sell, and track orders via downloadable mobile apps designed for B2B transactions. Investing in a reputable and reliable B2B online platform that offers mobile apps or having a customized mobile app developed for your business is ideal.
#2 Enhancing self-service channels.
Making your online B2B channels user-friendly is important because a cloggy user interface may discourage clients from transacting with you. Optimize your beauty eCommerce platform with easy to navigate webpages and online business tools like self-service checkouts, delivery, and tracking systems that eliminate unnecessary middlemen, save time, and make everything more convenient.
#3 Product bundling, upselling, and cross-selling.
Marketing campaigns like product bundling, upselling, and cross-selling are good strategies for gaining interest from your clients and increasing visibility for other products in your line. You can either offer discounts and privileges to clients who purchase product bundles and upsell or cross-sell items to boost sales rates. Offering exclusive deals according to membership or ranking can also help you entice and retain client loyalty. You may keep some of these strategies in place for long-term, or offer them in a limited only, depending on your various business needs and capability.
#4 Streamlining field operations.
Field reps are an integral part in the B2B model. Field reps are responsible for establishing trust between businesses and drive most of the advertising manpower for B2B sales. However, field representatives' task can be demanding due to its multi-tasking nature, and their time is expensive. Streamlining field operations with the help of tools like geo-tracking apps, QR scanners, and in-company apps can make their tasks easier to accomplish, helping them save more time and energy for important personal and face-to-face negotiations.
The business-to-business (B2B) model is ideal for businesses who want to streamline operations and focus delivering and providing products and services to business niches. B2B is surprisingly effective in the beauty eCommerce industry. Keeping up with the latest technological trends in B2B operations is ideal for keeping a solid client base in a rapidly changing and competitive industry.
Contributed by
Cindy Mendoza is a passionate hands-on mom and beauty blogger from yesstyle.com. She loves writing about nutrition, fitness, pregnancy health and wellness for future moms. She hopes to become an ambassador for women health and welfare in her community. She is an avid traveller and a fan of different cultures and beliefs; immersing in various rural regions to contribute a voice to the oppressed by means of raising social awareness and participation in the community.