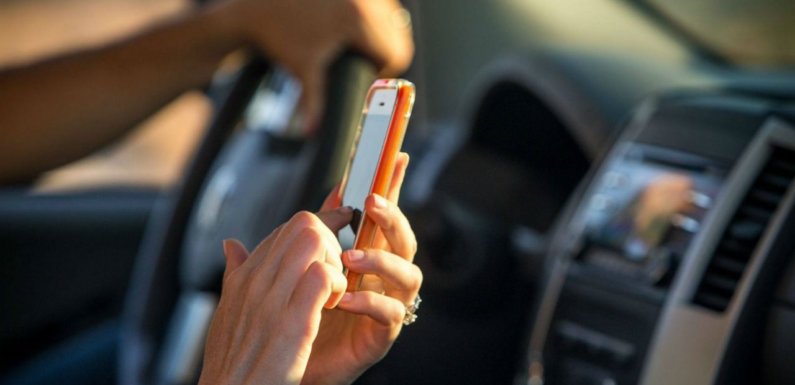 Knowing just how well your vehicle is performing on your way to work or home, undoubtedly is something car enthusiasts look forward to. Importantly, they want to see how well an OBD2 device can diagnose and report problematic issues.
Therefore, they continuously look at the engine's LED light for problems and whether a fix is available for the challenge.
Without a doubt, the Bluedriver app delivers what they want when conducting car diagnosis. Bluedriver OBDII scanner app defines the problem at hand. Also, it provides a possible solution for it. Besides, the app offers you a chance to understand what is wrong with your car, especially when on your own.
Here is our Bluedriver app review.
Application Features
The blue driver application has several application features. First of all, it is essential in scanning, identifying, and clearing trouble codes (DTCs).

Unlike other applications whose aim is only to identify, Bluedrive app gives you the chance to remedy the situation.
Before diagnostic leaves the screen, the owner has a chance to freeze frame. The feature freezes data currently on the screen, particularly diagnostic results. Meanwhile, the car owner can assess, identify, and know where in specific the problem is occurring.
Once identified, the Bluedriver OBD2 Code reader app prepares a report on the problem. The report includes all essential information about the vehicle. For instance, car specifications, technical car service calls or bulletins, recalls, and even maintenance schedules, among others.
The conclusive report offers detailed information on trouble codes with a priority list. Moreover, the application identifies car issues that need fixing immediately and arranges them with the most urgent on top.
The Mode 6 feature is what enables this specific function. In particular, it promotes continuous monitoring of the diagnostic results. Hence, the diagnostics completion process is easy and fast, which supports app usage while driving for live streaming the car's RPMs.
Furthermore, the Bluedriver car code reader app comes with smog readiness feature that prepares the vehicle for a smog test. The app provides information on all of the different vehicle oxygen sensors and determines the vehicles I/M readiness. With this app, all of your driving car troubles are sorted out.
Special functions
The Bluedriver car code reader app has several enhanced trouble codes reading feature for different cars.
This Bluedriver app can provide information on the condition of the car's airbags, engine transmission, and climate controls. Besides, the Bluetooth Bluedriver does so for a vast array of vehicle manufacturers.
The app communicates with the car using Bluetooth connectivity. Therefore, you do not need to create space for a connection cord, which can sometimes be uncomfortable. In addition, it can also support ABS scanner functionality.
Software
Undoubtedly, the Bluedriver app has many other features that make it a unique invention. Most importantly, these include the software and the platforms on which it runs. Above all, it is crucial to know whether or not the software is compatible with the platforms.
Consequently, the software must be seamless in its application and show no glitches. The Bluedriver OBD2 Code reader app software design allows it to run on both android and iOS platforms. Indeed, it makes it the most versatile applications available for car fans around the world.
Therefore, for the android platform, Bluedriver app most current version 6.12.2 runs on 4.0.3 android platform. On the other hand, the software runs on iOS 9.0 for individuals with an iPad, iPod touch, or an iPhone.
Market/ users
Aside from being one of the best car application components for OBD2 tools, the app is also the fastest in giving diagnostic results.
The Bluedriver app offers extensive services to very many cars makes/ models. All of them make up the Bluedriver app market apart from the car owners, mechanics, and other care professionals.
They are inclusive of GM, Ford, Chrysler, Toyota, Nissan, Volkswagen, Mazda, and BMW (only those available in Northern America). In essence, owners with cars that belong to any of these brands can use the Bluedriver car code reader app.
Enjoying the article? Check out this article on React Native!
Customer support
The Bluedriver car code app has a support team that is available for all of its users 24/7. For any challenges or problems you might encounter when using their application, you can contact them via their support system.
Pros and cons
| | |
| --- | --- |
| Pros | Cons |
| The app is fast and efficient in performing car diagnostics. | The apps enhanced features are only for select vehicle models. |
| It gives a report that is highly detailed. | |
| The app provides continuous customer support service for its users. | |
| The app is compatible with iOS and Android enabled platforms. | |
Bluedriver App information chart
| | | |
| --- | --- | --- |
| Feature | Android | iOS |
| App size | 23MBs | 85.5MBs |
| Price | Free | Free |
| Version | 4.0.3 | 9.0 |
| Language | English | English |
| Ratings | 3+ | 4+ |
FAQs (5-7 FAQs)
1. What Apple device is able to run this application? I have been trying mine, and it is not working out.
Only devices running a 7.0 and above iOS can run the application. Check your devices iOS as it might be running a prior platform. Generally, it can be the reason why it is not working out for you.
2. Do I have to buy more applications?
No, the Bluedriver app is free on iOS and Android platforms. Besides, it connects wirelessly, thus requires no additional features to work.
3. Will the app display trim data both long and short term for the car's fuel?
The bluedriver app provides a display for vehicle live data, including fuel data. However, this type of live data stream is specific for different cars. As a result, you have to check whether the service is available for your car model through your app.
4. Does the application show all the history of possible scans run on the vehicle?
As a consequence of the wrong diagnosis, the app comes with a feature that allows saving of all diagnosis it makes. Therefore, you can view your car's scans on the applications history section.
5. Excepting the Bluedriver iOS software, can it work with any other OBD2 Bluetooth enabled device?
Apart from our own Bluetooth driver app software and hardware, the app software does not run on other platforms. In short, exclusivity is a way of ensuring software quality.