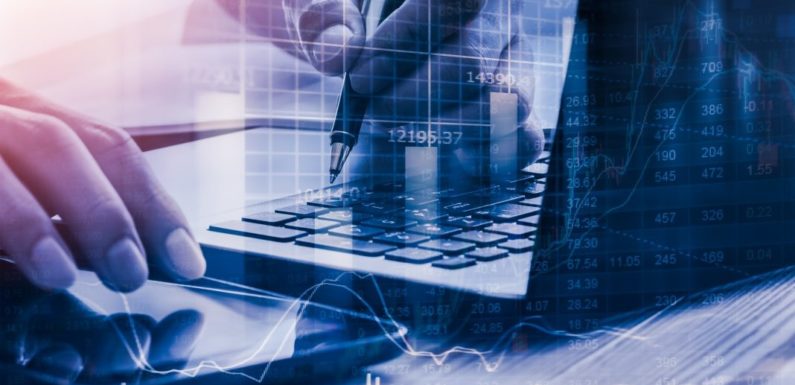 The digital revolution has brought a new meaning to the services working around us and has helped us to feel the comfort and convenience at the best. Well, in this run, Blockchain technology has carved a niche for itself and has given a seamless answer to multiple services that are being accessed at the Fintech landscape.
Due to the incredible benefits associated with this very technology, now there is a revolutionary moment that is crafted with Blockchain and helping the world to witness the change.
Here in this post, we have brought some of the most overwhelming Blockchain uses in the finance and banking industry. Let's witness the technology whirl further…
Instant loans based on credit history
For the manual database report, it is time-consuming to find out the credit history of businesses, or individuals who are looking forward to getting the loans. But with the integration of Blockchain finance, this step becomes an easy step, letting quick loans to happen. In this process, there is no need for banks to let the third-party credit bureaus to review the borrower's credit history, as it can lead to a security breach of sensitive data as well. On the other hand, with the blockchain, banks can utilize multiple tools to get an accurate report from borrowers to have a transparent and secured loan lending process.
Seamless trade finance
Trading finance is one of the most relevant aspects that run the commerce and international trade, despite having a technological intervention within its domain, still, there are multiple situations wherein paper work happens. This is where Blockchain, enables the trade finance to carry out its operations through the fully digital mode and even escape the unnecessary clutter of paperwork.
Identity Verification
Not everyone is comfortable with sharing their identity with everyone, and this is where blockchain provides a seamless process, where users can select whom they want to share their identity with and how they want themselves to get identified. Also to bring the convenience factor further, there is no need for repeating the registration if using blockchain-powered solutions furthermore.
Cross-border payments are possible now!
This post would go incomplete if there is no mention of payments in the banking and financial space. This technology has won the hearts of the users worldwide for an incredible payment process, that couldn't be possible earlier in such a secure environment. The utilization of digital currency that can be exchanged worlds wide and encourages cross-border payment has marked a revolution.
The decentralized nature of this very technology has led to a secured, safer, and no-commission-in-between factor. Blockchain removes the chaos of unnecessary intermediaries and lets the transaction to happen worldwide without any fraud or interference.
Peer to Peer Transfers
It is a very common aspect for the global audience to initiate the transfer of the payment through the means of technology, and this is where Blockchain steps in and paves a successful way for the users. Although there are multiple P2P apps available in the market, but every app solution comes with limitation baggage, letting users to either transfer money within a geographical region or enables transfer to happen if both the parties are within one country only. And even there is a bigger commission burden also associated with it, and even the data cannot be guaranteed to be secured. However, these all issues are addressed in one-go with blockchain-based, decentralized apps for P2P transfers.
Accounting, bookkeeping, and audit are just a fingertip away
People who work in the banking sector, are well versed with the issues involved with accounting, which requires detailed research, auditing, and of course piles of paper files. The blockchain technology has the potential to completely revolutionize this sector as well and bring a strong taste of digitalization.
With this digital revolution brought by Blockchain technology within the banking and finance industry, the book-keeping becomes a seamless journey. Instead of keeping separate records based on transaction receipts, now financing companies can mention the transactions directly within the joint register, which is further distributed and cryptographically protected. This ensures to make the records more transparent and removes any chance of forging.
What is the future?
There are multiple applications currently available in various industries, and banks are also taking an interest in technology. Indeed, crypto-currency is already creating a stir in the market, and blockchain is still in its nascent stage letting different businesses revolutionize their business model. In the near future, there will be many new revolutions to be experienced with this technology, and Blockchain wallets would definitely capture the attention. So let's wait and see where the sea turns its wave and bring a change.
Epilogue
Yes, Blockchain is the future of banking and it will certainly replace traditional banks, and its ever-rising environment is going to empower different industries around us. It ensures to disrupt the finance sector with the best possible measures that would help it to grow immensely.
Whether it is Blockchain in eCommerce or Blockchain in the healthcare industry, this very technology has everything in its mechanism, helping different businesses to run efficiently and refine their working methodology.