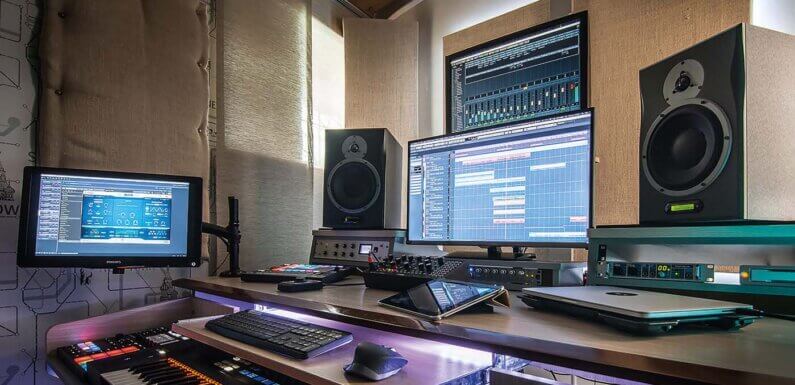 Today, it may be hard to imagine a life without smartphones, apps, and other modern tech devices, but that was not the case a decade ago. In fact, in a few years, several technological advancements have managed to achieve what was once impossible.
The list of groundbreaking tech innovations is a long one. Interestingly, they all have one thing in common; to drive and reshape how people listen and learn a musical instrument. No matter what part of the world you're from, music learning, to some degree, is imbued in the culture.
As much as the tech improvements in finance, food, fitness, and logistics matter, tech innovations in music reflect a new sense of appreciation among all generations. The spotlight on tech music innovations has started to define curious and optimistic minds.
Keeping that in mind, let's take a look at the key technological improvements of the past decade in music:
MIDI 2.0
When it comes to modern music technology, MIDI 2.0 is arguably the best and biggest advancement of the decade. MIDI 2.0 or Musical Instrument Digital Interface represents a new standard of learning. It would be fair to say that the new MIDI 2.0 has come a long way since the eighties' MIDI.
Today, MIDI 2.0 provides a seamless experience, better compatibility, software integration, and support system. In short, MIDI 2.0 devices can auto-configure and exchange information in real-time. MIDI 2.0 devices also come with unique profile configurations for different users.
Ultimately, it improves workflow and saves a lot of time setting up a device repeatedly. In simple terms, you should think of MIDI 2.0 as a solution to avoid time-consuming manual music programming. Besides, MIDI 2.0 controllers are easier to use and have flawless timing.
With heightened 32-bit resolution, MIDI 2.0 controllers allow a seamless and continuous feel. Consequently, you can articulate the control with the exact note pitch. From instant responsiveness to timing improvements, MIDI 2.0 is a major upgrade from MIDI 1.0 devices.
DAW Software
Digital software is another similar landmark tech innovation that extends beyond traditional music production. Contemporarily, it allows pro and amateur musicians with a different set of skills to compose, record, and ultimately produce great quality songs.
In fact, you'd be surprised to learn that DAW (Digital Audio Workstation) software has the same functionality as professional recording studios. Users can edit and produce up to 100 various audio tracks, add a multitude of effects, and adjust timing and pitch.
It is vital to remember that DAW software functions as recording systems that allow you to utilize interfaces' processors. It is the reason you can record and mix in real-time as per your specific needs. With new Thunderbolt connectivity, you can have a natural progression of your music by plugging multiple devices at once.
Vocal Synthesis
Vocalists play an integral role in several music genres, and vocal synthesis opens new doors of possibilities for singers. Although the concept of vocal synthesis is not new, it is the impressive vocal processors that can create waves through a dedicated app or plug-in device.
Today, most vocal synthesis has a voice-controlled mechanism and varied vocal effects. Now, these processor effects make it possible for musicians to harmonize, shift pitch, morph, and arpeggiate sound effects. When it comes to vocal synthesis, the sky is the limit; you can distort, comp, or reverb with the utmost creativity.
AI Integration
Contrary to misguided perception, AI is more than just a bot-centric auto-communication portal. Instead, dedicated music learning apps make the most out of AI technology to improve the music learning experience.
With AI, you can take your music chops to a whole new level. It is a new promise of the digital and IT age that allows aspiring music learners not to depend on expensive instructors. The magic of AI technology, however, lies in its human-oriented approach that enables you to piece together the most complex compositions effortlessly. As AI evolves, more tech innovations will soon be knocking on the music learning apps. In essence, AI amplifies the music creation experience to a much larger scale.
Advanced Speakers
Over the last few years, there have been several groundbreaking speakers in the music industry. In fact, the better the speakers, the better the learning process. As the functionality of new speakers improves, the design and aesthetic elements have also changed for the better. Practically, it makes sense that the design and functional elements of new speakers complement each other.
Smart Apps
When it comes to professional music production, there have been many small and major tech innovations. However, over the past few years, the focus of attention has been on sophisticated music learning apps on tablets and smartphones. When it comes to smart music apps, it's more than just about accessibility; it's about a chance to learn a new musical instrument without breaking your bank account or excessive physical effort.
There are several AI powered apps where you can dive into a selection of songs and learn hand movement techniques; most of them provide some sort of virtual instrument, such as a virtual piano, so you can start experimenting even if you don't have any sort of instrument on hand. You can also start your learning process wherever you are, from beginner to a more advanced level.
Music and Tech Advancements: What Lies in the Future?
It is hard to predict what may or may not transpire in music tech in the next few years. However, one thing is certain; you can expect more growth in mobile-based music learning apps. Besides, new music learning apps already come with a variety of built-in AI features. But the shift from basic consumption of these apps to inspirational tools would make a new trend. In hindsight, music consumption, learning, and collaboration on new projects will become more natural.
Wrap Up
New music tech advancements continue to shape diverse cultures. In the age of digitalization, global music taste demands more realistic and powerful tech innovations in music. For instance, millennials and Gen Z are more prone to navigational and interactive music learning apps than spend thousands of dollars on a traditional in-person instructor.
It is a brave new world where exciting and compelling music apps and devices will continue to transform the musical landscape. In any case, the musical world is better off with the emerging trends that allow people to learn, inspire, and collaborate better. It may just be the secret to coexist peacefully and embrace the power of the music.