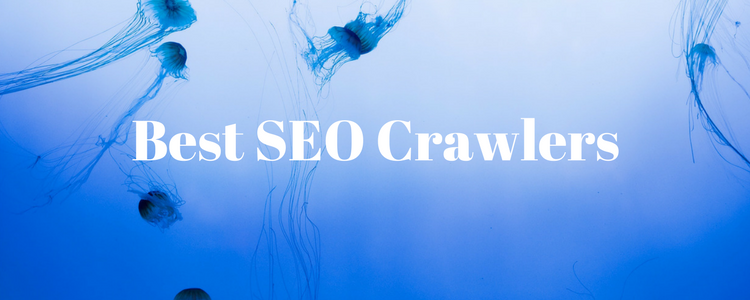 Nowadays, most businesses, professionals, and marketers have their websites so their target audiences or customers can easily find them, know more about their products or services and make more sales. By optimizing your website for effective internet marketing techniques and quality link acquisition, search engines like Google, Yahoo and Bing will analyze your page and reward it with good rankings.
The Power Of Web Crawler
To successfully assess an SEO strategy, a web crawler is utilized. What's with this tool? In general definition, a web crawler, also known as a web spider, is a program that plays a major role in Search Engine Optimization regarding gathering relevant information about individual websites or pages that are being submitted on the web. Search engines have these tools to check your page and create entries. So before a search engine can locate certain files, they must be found. To check if a website actually exists, the search engine like Google will use software robots, called spiders to acquire lists of information found on a website. This process is called web crawling.
Major Benefits Of Web Crawlers For Websites
Aside from its contribution to search, this SEO tool can also be useful for site owners and offer advantages including the following;
When promoting your website, you must consider both human and bots. That said, your content must meet the standard of both a person and a search bot. Through a web crawler, search bots can easily locate your site for significant searches.
While you can access many SEO tools online, only a crawler can fix your staging system, check and fix issues on your site including content and tags, robust functionality and help you monitor your site's issues over time by giving you accurate insights.
It is specially designed to help you improve your rankings, online visibility and conversions. When utilizing for your website, this tool enables you to track your search engine rankings, daily changes, new updates and search volumes.
SEO crawler can be added to your Google Analytics to measure your success and conversion rates.
This is one of the best tools to find your competitors, analyze their strategies and make a comparison to distinguish how you stand against them.
It helps you track brand mentions from social media channels as well as find link opportunities to build quality backlinks for your site.
Interested to know more about web crawlers and how they work? Below we unveil the best SEO crawlers 2017 to better understand its features and benefits to your website;
Screaming Frog SEO Spider Tool
This flexible crawler works on PC, Mac or Linux used to track internal pages such as keyword elements, HTTP codes, internal links, outbound links and crawl level. This software allows you to audit and crawl your site to determine SEO elements that require updating, fix broken links, check redirects and robots, find duplicate content/pages and connect to Google analytics to acquire further data. Screaming Frog SEO Spider Tool offers free access but you can always upgrade to paid version for £149/yr to unlock more features.
Deepcrawl
It's a marketer-friendly site that helps to regularly monitor a website, migrating site without hurting the ranking, obtain a gap analysis to improve site architecture, recover from Google penalty, fix bad UX and spy on competitors. A free trial is available, but for continuous usage, you can pick one from five packages starting from $72/mo. Deepcrawl is accessible for both desktop and mobile.
WebSite Auditor
Powered by Link-Assistant, Website Auditor helps in figuring out and updating crawling issues such as internal and external resources, improving user experience, reviewing and modifying XML sitemap or robots.txt file, measuring optimization strategies of competitors, optimize web content and customize the report to make it accessible to other devices. It can run on Windows or Mac. Choose between professional ($124.75) and enterprise ($299.75) for a one-time payment to get a license and access.
Oncrawl
Another flexible SEO crawler tool that can be installed in Windows, Mac or Linux. Use their 30 days free trial to update your site's HTML codes, determine how bots crawl your site, analyze logs data and crawl and combine it with Google analytics to track user behaviors and organic traffic. If you're ready to access their full features for long term usage, you can subscribe to starter package of €9.90/mo.
Siteliner
A straightforward SEO tool built by the makers of Copyscape, Siteliner helps in crawling your site to analyze your content to check if there are duplicates based on internal link structure. Signing up to Siteliner Premium is free and by purchasing credits, premium users can check up to 25,000 pages for 1c per scan.
Seocrawler
For less than $30/month, you can subscribe to their Minimal package, giving you the authority to audit your site, monitor your rankings, acquire and organize a list of backlinks, boosts competitive advantage, measure success through analytics and track social media engagement. A free trial is also available.
Audisto
Big websites will benefit a lot from using this tool as it allows up to 50 million pages concerning an advanced way of analyzing the on-page and structure part of a website. Audisto Crawler can detect issues such as content performance, crawling, on-page content and relevant pages/links. Their pricing is customizable depending on the size of your site but the standard is €120/mo. for one main domain.
Webbee SEO Spider Tool
Webbee runs on the desktop for both Windows and Mac. This tool offers a solution in analyzing keywords, sitemaps, SEO reports, robots.txt file and crawl summary. A free version is available with limited access. Get full features for only $15/mo.
SiteCondor
SiteCondor is a cloud-powered auditing tool for digital marketers used in extracting, analyzing and visualizing technical elements of a website including the on-page content, issues and optimization opportunities, site architecture and crawling processes. Pricing starts at $19/mo. for a Pro Plan.
Botify
Botify can optimize a website for both mobile and desktop through its advanced search marketing techniques to improve organic traffic and conversions. It takes care of the SaaS platform, site structure and metrics data with ultimate goals of driving more traffic, gets indexed, enhances content and integrates site analytics. A free trial is available, and the monthly pricing options can be obtained by requesting a quote from their support page.
Several companies are investing time, effort and money to improve their website and ensure its placement in search engines. Without proper SEO and web crawling, it is impossible for a site to be found or get indexed online. The easier your website to crawl, the better indexing and search engine position it can get.