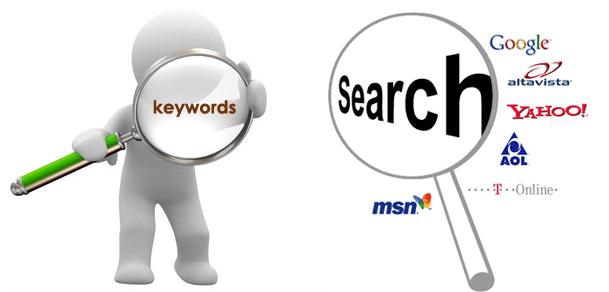 Okay, so you have a website and have a pretty good idea about what SEO (search engine optimization) can do for you, selecting the right content based on appropriate keywords is one of the most important things for the ranking of your website in search engines. However, choosing the right keywords may not be as simple as it sounds. There are a lot of processes one has to go through in order to find the perfect keywords out for the specific type of products or services offered on their webpages. Here are some helpful techniques to select the right SEO keywords for your website:
1: Analyze the Audience
In the context of SEO, any intelligent SEO expert will tell you that the most important variable factor in it is the audience. SEO is only as successful as the number of audience it pulls. To achieve that, perfect keywords are required. People when go to search for the required products or services on search engines use keywords that they perceive to be relevant to what they need. That is why, it is highly important to analyze the search patterns of the audience and not base your keywords completely on what you think are searchable keywords.
Pro tip: look for most searched keywords even if they are not grammatically or theoretically most right because when people do searches they just type in whatever they think is relevant.
2: Long Tail Keywords
Consider yourself in a position where you want to look for the best games for your iPhone, you are likely to type "best new games for the iPhone" rather than "iPhone games". General public has an inclination to think longer words that are often in shape of sentences rather than one of two word based keywords. Going for long tail keywords can narrow down searches and get more hits from the general public. Additionally, long term keywords don't often get optimized by many websites as the focus is more towards the names of the products or services and not the relevant search patterns, selecting long term keywords can make your website uniquely optimized as well.
3: Know the Basics
It is always best to have detailed knowledge of the basics of SEO when selecting keywords. Numerous ways exist to incorporate keywords on the front end of the webpage that is visible to everyone and also on the back end that only you or your SEO Company can see. Updating Meta descriptions, title tags, headings and alt tags all are great ideas for keyword targeting.
Take the title tag for instance, this may be the smallest information on the site but can work wonders if formed perfectly. It is an HTML element with detailed title of an individual page or tab on the website. Adding a keyword or a long tail phrase in the title tag is simple and keeping that word or phrase as close to the title's start is significant for search engine rankings. Similarly, the Meta description is found under the title tag and link text on the search results as displayed by search engines searches. Offering a brief overview about what the webpage has (about 160 characters), it offers a great opportunity to fit a couple of important keywords in and then optimize them accordingly.
4: As Technical As You Can Get
Getting the basics right, the next thing is to get as much technical as you possibly can. Schema markup is a recent evolution in SEO and provides a direct way to tell search engines about what your website's individual webpages have in them. This code sits in the back of the website and tells search engines what is there on each web page of the site individually. All this results in search engines returning relevant and informative results for users that can directly become customers because of the relevancy of what they are shown. Schema also translates to Google and other search engines what the data on each page means rather than just saying out loud what it is.
Keywords and long tail phrases can be incorporated in the scheme to ensure the website gets indexed correctly and also to return accurate search results for your pages. Technicalities like scheme are one of the better helpful techniques to select the right SEO keywords for your website.
5: Pay Attention to What's Trending
Having older knowledge about what kind of keywords are searched for can be harmful as people update their searching ways constantly. To stay up to date, it is significant to always know what kind of words or language phrases local and international people are using to search for your relevant products or services. You can use some great tools to do this for you like Keyword Planner or SEMrush. These tools give you a great insight to the top trending keywords for your exact type of products or services.
6: Observe the Competition
Trending keywords from other competitors should not only be used to get an idea of what keywords to use for your website, but also to see what others are doing to sell similar products. Once you know the top competitors for your products or services, you can go directly to their websites and analyze their progress based on the keywords they are using. From there you can plan you own next moves as to where certain keywords go best. Their Meta descriptions, title tags or on-page content should give you a good idea of how things can be done rather than you scratching your head on them for long hours.
7: Using the Right Tools
SEO is not always best done manually. Many tools exist that could help you achieve your goals rather smoothly. We have mentioned a few of them in the discussion above, however here are a few very important ones as well.
LinkDex
SEMrush
RankWatch
Moz.com Pro Rank Tracker
RankTrackr
SEOProfiler
Long Tail Pro
UpCity
SERanking
Link-Assistant
SEOMator
All of these keyword ranking tools offer outstanding methods to select keywords and phrases that are applicable to your specific products or services and are relevant to their industry sector at the same time as well. Getting help from an expert like ourselves www.seo.com.pk is a small investment that will take you miles towards getting your products, keywords and website ranked high in Google's rankings and boost your business manifolds in the process. We are always just a phone call or an email away from helping you get the best out of your business website and to maximize your business at the same time as well.