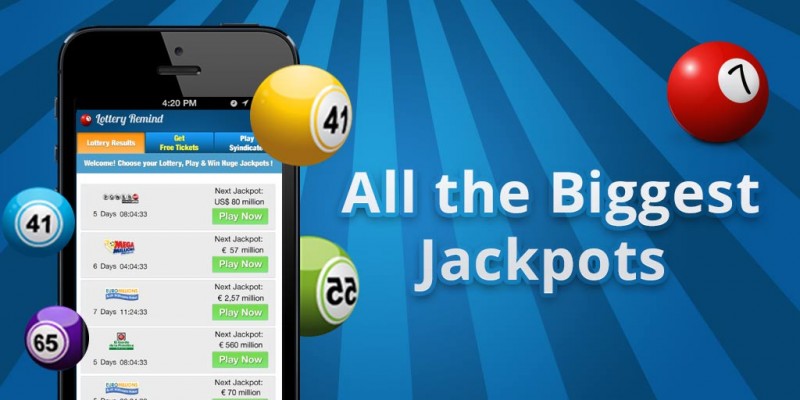 Lotto Apps
Avid lottery players like to be reminded when there is a big jackpot coming up, lets say, a jackpot of over $100 million. They also like to be able to see the results live on their mobile phone as they are on the move doing their daily routine and furthermore many lotto lovers want a way to buy their tickets online through their phone or tablet with an easy to use app or mobile friendly website. We have taken the time to rank and review the several apps out there so you know which ones are best, how they work and where to download them.
Here is our full list of Top 5 lotto apps and download links:
Top 5 Lotto Apps and Mobile Friendly Lotto Websites
1) Lottosend (International)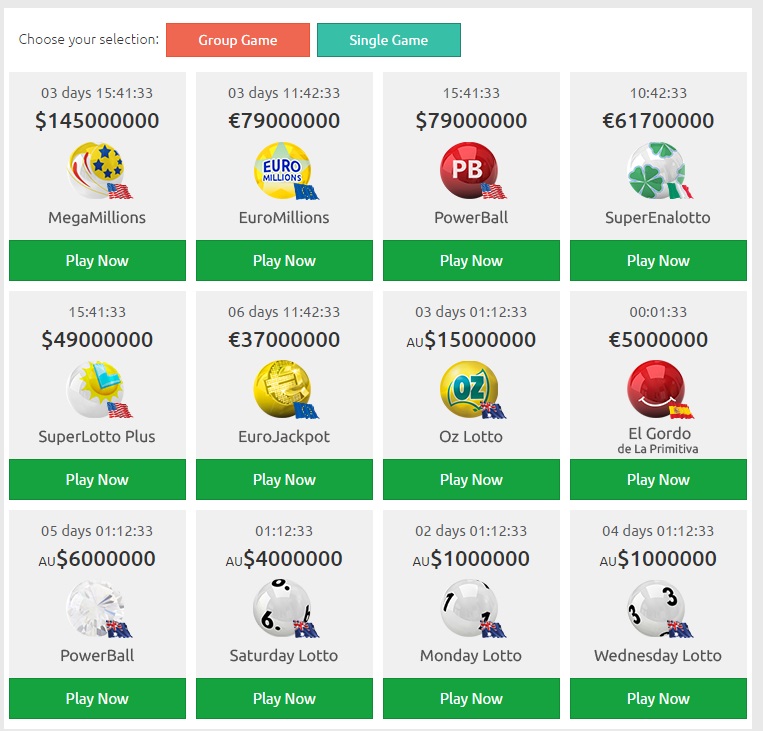 Lottosend.com – Mobile friendly website, accessible 24/7 from any country in the world, with jackpot sizes, lotto results for all lotto games and more importantly the options to buy tickets for a variety of lotteries including the Spanish Loteria Nacional Super Draws, Spanish La Primitiva and El Gordo de la Primitiva, USA Powerball, SuperLotto Plus and Mega Millions, Euromillions, EuroJackpot, SuperEnalotto, Australian Oz Lotto, Powerball, Saturday, Monday and Wednesday Lotto. The website is %100 free to use and sign up. Lottosend also has free jackpot alerts, no annoying adds, works from any country and did we mention – you can buy tickets through the mobile site for ANY lottery game from ANYWHERE – so we give Lottosend 5 stars and it is #1 on our list.
Link: >> Go to Lottosend
2) LotteryRemind.Me (International)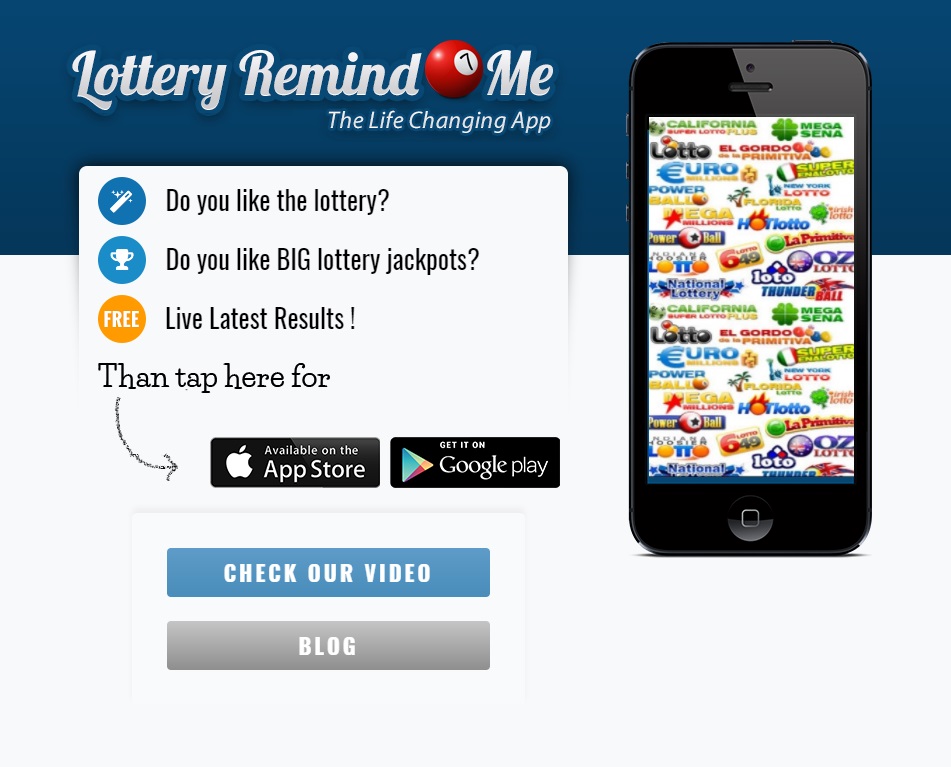 LotteryRemind.Me – This is a mobile app than can be downloaded on the apple mobile App Store or on Google play. It gives you Free live latest results and gives you instant reminders via push notification on your phone when there are big roll-overs and large jackpots to be won. You can't buy tickets through their app but the user experience is very friendly and the app is %100 free for all users to download and enjoy. We give this app 4 stars and it is #2 on our list.
Apple App Store Link: >> Go to website
Google Play Link: >> Go to website
3) National Lottery Official App (UK Only)
The National Lottery: Official App – This is an iPhone and iPad app, it is the official app of the UK National Lottery and what we really like about it is that you can use it to scan your ticket and check if you have hit the jackpot. You also get live results and jackpot drawing alerts. Players can also buy National Lottery, EuroMillions and Thunderball tickets on their phone or tablet using this app. The downside is that it is only for UK players, so if you are not located in the UK this app doesn't really have any use for you. The app is %100 free. We give this app 4 stars and it is #3 on our list.
Link: >> Download app on iTunes
4) Lotto Results AU (Australia Only)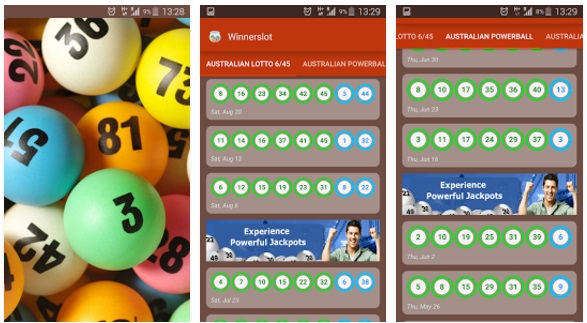 Lotto Results AU – This downloadable app available at the Google Play store is %100 free to download and use. It is fine tunes only to Australian lottery games and only gives results. You can't buy tickets with this app and can't set up any jackpot alerts. But still – it gives you all of the live results for ALL of the Australian lotteries, which is a nice app to have if you are Australian. Live results included with this app are winning numbers and jackpot sizes for AU Lotto (Saturday Lotto, TattsLotto, X Lotto, Monday & Wednesday Lotto), Oz Lotto, AU Powerball, Set For Life, Lotto Strike, Super 66 and The Pools. We give this app 4 stars and it is #4 on our list.
Link: >> Download app on Google Play
5) Lottery Canada Results (Canada only)
Lottery Canada Results – This is a Google Play app that is %100 free and downloadable for anyone anywhere. It shows lotto results for ALL of the Canadian lottery games including: Lotto Max, Lotto 649, Lotto 649 Guaranteed, Daily Grand, Atlantic 49, Atlantic 49 Guaranteed, Atlantic Bucko, Atlantic Salsa Bingo, Atlantic TAG, Atlantic Keno, Quebec 49, Quebec Astro, Quebec Banco, Quebec Extra, Quebec laMini, Quebec la Quotidienne 3, Quebec la Quotidienne 4, Quebec LottoD, Quebec Max, Quebec Triplex, Quebec Sprinto, Quebec Tout Ou Rien, Ontario Encore, Ontario Megadice, Ontario 49, Ontario Daily Keno, Ontario Lottario, Ontario Pick2, Ontario Pick3, Ontario Pick4, Western 649, Western Extra, Western Max, Western Pick3, British columbia 49 (BC 49), British columbia Extra (BC Extra), 649 winning numbers and 649 numbers. Canada has a LOT of lottos and having all of the results in one app is GREAT for Candians. The big downsides to this app are that you can't buy tickets using the app, you can't scan tickets to see if you have won, there are a lot of annoying ADDS when using the app (big NO NO) and there are no jackpot and draw alerts. We give this app 3 stars and it is #5 on our list.
Link: >> Download on Google Play
There are Hundreds of Other Apps Out There – Most of Them are Horrible!
We looked through the Google Play store and iTunes app store and one by one we went through another 150 apps, many of them seemed to have no particular use and most of them had bad reviews or were not free. If you plan on using a lotto app or mobile friendly lotto website you should really only use the ones on our list because the 99% of the other ones were pretty much rubbish.
In Conclusion
It seems that many application programmers and lottery companies put little thought into their apps, which is really too bad, we all love the lotto and it really is a shame that the app stores and internet are flooded with low quality apps and sites. On the other hand, you can be glad that we have made our top 5 lotto apps list for you today, knowing that at least a few of them are good enough to use on a daily basis and recommended by many.