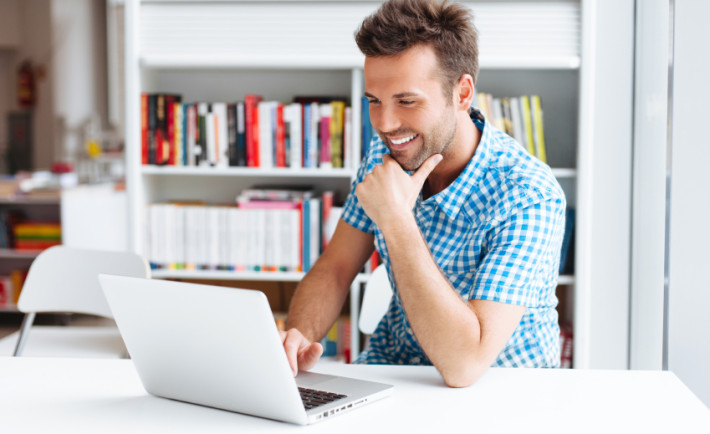 Here are few of the compelling reasons why small businesses today should have a Web presence:
Cost Effective
A strategically developed website that carries lot of information of your business strives to generate more benefits and outcomes and hence reduces the cost by multiplying productivity of your business.
24/7 Accessibility
A website helps your customer get access to your business and services 24/7 unlike other local stores that open and shut down at a particular time. We are living in a world where 24/7 web presence is the necessity to for a smart business.
Anytime-Anywhere
The convenience is another reason that an entrepreneur should look towards a business website. Whether it is a soft sitting couch or a coffee shop, your potential customer could access your services anytime-anywhere. Your customer can sneak into your business and the service from the convenience of their homes through your website.
Improve Credibility
Through your website you can build a trust in the minds of people by promising better services and long time support. Every consumer tends to search a lot before actually buy a product or service and they look out for credibility. Through your website you can build a serious connection with your customer by continuously serving them better services and establish strong credibility among them.
Sales-Sales-Sales
No business can run effectively in the long run without proper sales. By gaining an online presence worldwide fetch you more attention from the people around thus generates more sales. In other words, to generate more sales you need web presence every time so that your potential customers could reach you anytime from anywhere.
Better Marketing
Having a web presence in the online world gives you an edge over other plus proves to be an effective marketing strategy in market. The better your marketing strategy, the better the result it will produce. Hence online marketing strategies prove to be more effective and result oriented through which you can advertise or promote your business worldwide.
To Conclude
Another concern that makes some businesses reluctant to make the move to the Web is the need to put up a site with lots of different pages. But a Web site today can be a work in progress. At the very least you can start out with a "business card" Web site that contains very basic information about your company.