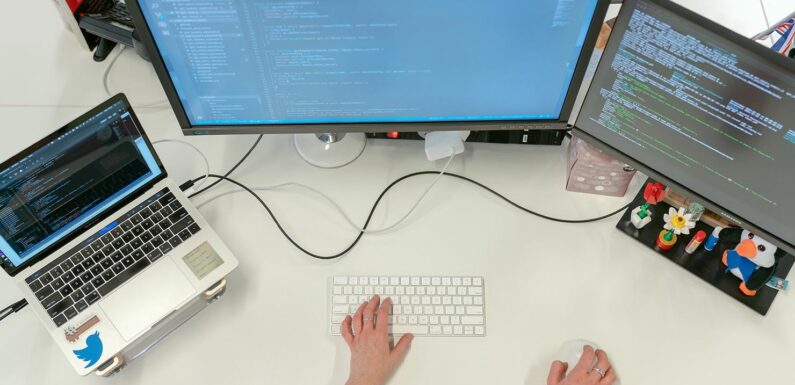 Amazon Web Services (AWS) is the largest and the most comprehensive cloud platform adopted globally. It offers more than 200 featured services to its developers and has customers in more than 190 countries. Big-name companies such as ESPN, Twitter, Adobe, and Netflix use AWS. To make it simpler, AWS provides scalable yet cost-effective computing solutions.
AWS has generated over $17.78 Billion as of 2022, and this revenue is expected to increase in the future as well. We are here to help you understand how you can leverage your skills in such a space to have a blistering career by understanding AWS technical essentials.
What is AWS Training?
Organizations need people who have cloud skills to help them transform their business. AWS Architect Training will help you in building and validating your skills on the global platform. The content AWS has created is curated by industry experts, so there is a remote chance of your skills becoming obsolete if you keep yourself up to date.
It doesn't matter if you have existing IT skills or are starting, anyone can sharpen their cloud knowledge with the help of AWS Training.
Skills they offer in "Training by Role":
Architect – Design Applications and Systems on AWS
Cloud Practioner – Learn Cloud Fundamentals and how to implement a solution in AWS Cloud
Developer – Build AWS Cloud Applications
Operations – Learn technical skills to manage and operate System Operations
Skills they offer in "Training by Solution":
Advanced Networking – Design and Implement AWS in Hybrid IT Network Architecture
Data Analytics – Learn about Data Collection, Processing, and Storage
Machine Learning – Learn how to apply Machine Learning and Artificial Intelligence
Security – Protect Data, Develop critical security skills and simplify your organization's journey to AWS Cloud
Why AWS Training?
Lately, large enterprises are looking for working professionals with specific cloud-based skills and rely on AWS Architect Training certification. You could be a web developer, system admin, or data analyst; AWS Certification can help you pursue paths such as AWS Solutions Architect, DevOps Engineer, or AWS Engineer. The curation of AWS Certification is as per industry requirements.
Once done with learning AWS technical essentials, you'd be able to:
Design highly available and fault-tolerant systems on AWS that are scalable
Handle Ingress and Egress data
Identify cost control mechanisms by estimating AWS pricing
Deploy appropriate usage of AWS services
AWS has released a new learning digital center called "AWS Builder" to help you build in-demand skills for free.
Career Opportunities with AWS Training
If you're an AWS certified working professional, availability of several job opportunities opens up for you. We can't cover all of them, as that would be time-consuming, but let's look at 5 of them that garner the most attention.
Cloud Developer
As the name suggests, a cloud developer is someone who can develop software applications for various solutions in an enterprise.
DevOps Engineer
DevOps Engineers' expertise lies beyond development in system networks and network operations. They introduce processes and tools to balance the lifecycle of software development.
AWS Cloud Architect
Once done with your AWS Architect Training, your role would be to connect with engineers and clients directly. You'd have to provide an interface to the technical leadership and stakeholders.
Cloud Software Engineering
A software engineer is already well-versed in coding languages such as C++, Python, or JavaScript. After going through AWS Technical Essentials, your capacity to develop, design, and implement systems, alleviates to another level.
AWS SysOps Administrator
To deploy, operate, and manage systems on the AWS platform is the role of an AWS SysOps Administrator.
How To Get AWS Training?
Whether you have aspirations to become a software engineer, a cloud computing expert, or a system administrator, AWS Training gives you a chance to build a career in the domain of your choice.
You can go to their website and understand the intricacies of AWS Architect Training with the help of AWS technical essentials. There are many options to choose from, so take time before coming to a decision.
Some Final Thoughts
Ever since the dawn of the digital age, the world has seen exponential changes take place. The ones who were skeptical and weren't able to see future trends lagged. On the other hand, those who were not only aware of the changes but also acted on them created a trail of blaze for others to follow. AWS Architect Training has been developed for the people who fall into the latter category.
The difference between these two sets of people is simple, one decided to take a chance, and the other resorted to conformity. It's time to get out of our echo chambers that limits our capacity to think and innovate. The global market isn't going to wait, and it's best we start taking things under our control.
So, what are you going to do?