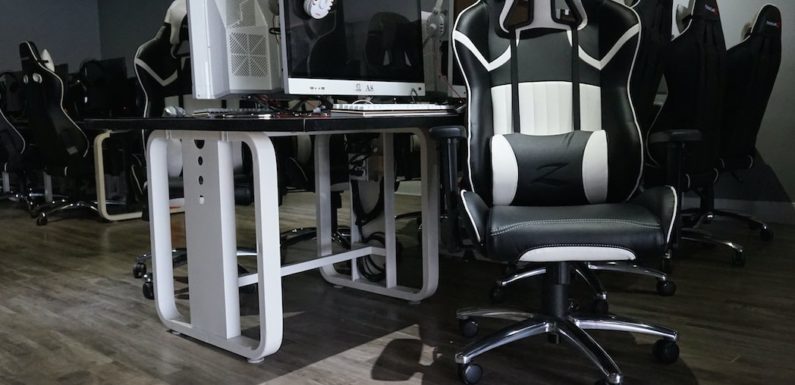 Today, gaming has gone beyond being just a hobby. It is turning enthusiastic gamers into celebrities, where millions of people watch them play captivating games. Twitch streaming is gradually dominating the gaming platform across the globe. And if you are a Twitch streamer, you know that gaming is not just about entertainment and skill. It could also be an avenue for you to make a living.
However, to master the craft so that you can break multiple records in different games, you need to have the proper equipment. One of the must-have equipment includes a gaming chair, and if you don't know the most suitable chair for you as a Twitch streamer, this article will list six gaming chairs that you could get yourself.
1. Secretlab Omega 2018 Gaming Chair
Are you looking to maintain a top position as a Twitch streamer? Well, you might consider getting yourself the Secretlab Omega 2018 Gaming Chair to use during all your gaming sessions. It is an ergonomically designed gaming chair that is made of high-quality and durable metal, allowing you to use it for quite a long time.
Additionally, this gaming chair delivers the comfort that any gamer would want when playing over long hours thanks to its head and lumbar pillow, which have foam cushioning.
It also features functional tilt and comes with a 2-year warranty. That notwithstanding, it has a hydraulic piston that allows you to adjust its height however you would like.
2. Maxnomic Need for SEAT Pro
Comfort is paramount when you are engaged in an intense gaming session. And that is a thing that's easily delivered by the Maxnomic Pro gaming chair. It is designed with a high-density foam that allows you to partake in long gaming sessions. The cushions are also soft to provide you with the desired sink to maintain a comfortable posture.
It also has a headrest pillow that is strapped to the chair to enhance your comfort. Interestingly, it has height adjustment features plus an exceptional recliner. However, you should know that its armrests don't rotate, limiting your sitting position.
3. Maxnomic Cloud9 Pro
Another suitable chair for a Twitch streamer is the Maxnomic Cloud9 Pro. It is the gaming chair that is used by Shroud, a pro eSports who plays CS: Go and PUBG. His impressive skills have earned him over 2.3 million followers. And who knows, maybe it's this gaming chair that makes him so great.
It features a sturdy steel frame that enhances its durability, plus it has a stylish design. It has an adjustable backrest that can also tilt up to 67 degrees for enhanced comfort. Moreover, you don't have to worry about spills because it is washable. And its comfort is unquestionable.
4. Aeron Task Chair by Herman Miller
Twitch streaming demands of you to have an ideal gaming chair and the Aeron Task Chair by Herman Miller suits any intense gaming experience. It is designed to support every part of your body to deliver the ultimate comfort during long gaming sessions.
It is also built with breathing material. Additionally, the chair's material has pellicle suspension technology to make sure that your body does not heat too much by allowing proper air circulation. Its durability is not an issue because it comes with a 12-year warranty. And it also includes pivot technology.
5. DXRacer Formula Series DOH/FD01/NR Office Chair Gaming Chair
The DXRacer features one of the latest designs on a gaming chair to allow comfortable gaming sessions. It is designed to feature an ergonomic design, which ensures that you enjoy a comfortable gaming session in the right posture. It also includes a headrest and lumbar cushion for optimum comforts as well. It is also made of a breathable fabric, and it has a high backrest to suit tall and big gamers. The back and the armrests are also adjustable, allowing you to sit in the most comfortable positions.
6. E-Win Gaming Chair
If you need a comfortable chair to take part in Twitch streaming, this gaming chair is a viable option. It has an ergonomic design with high-density foam for extra comfort. It is made of durable PU leather, and it swivels smoothly without squeaking.
Its armrests are vertically adjustable, and its backrest is adjustable up to 155 degrees. It also has a high-quality metal frame that enhances its durability.
Another impressive feature on this chair that could optimize your gaming experience is its explosion-proof gas spring. Additionally, its lumbar cushion and headrest pillow is removable, making it more versatile.
Conclusion
Twitch streamers spend a lot of hours gaming so that they can break more records as well as prove themselves to their followers. To achieve this success as a Twitch streamer, you need a proper gaming chair, and some of them are mentioned in this guide.
Are you a top Twitch streamer? Are you looking for a quality gaming chair? Well, you can visit https://www.ultimategamechair.com/kinsal-ergonomic-chair/ to find a gaming chair that's best suited for your needs.