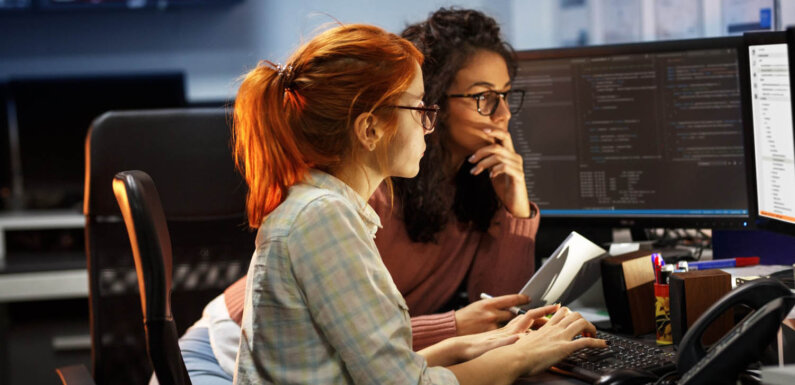 Augmented Reality and the Internet of Things are the two immersive emerging technologies in the digital and physical worlds. AR & IoT merger aim is put at the central part of the digital initiative taken by industries of various domains like healthcare sector, Software Development organizations, Finance sector, etc. Many organizations fail to do so because they include personalization only within a limited level.
Many banks have started using Augmented Reality apps to highlight their various banking solutions in a 3D environment. Many reputed banks are using augmented reality to personalize their customer's experience. Augmented Reality Technology assists bank customers to locate the nearby ATM centers and bank branches.
The Internet of things and augmented reality have gained more attention as the key technologies for making people life easy and smarter.
AR and IoT
Augmented Reality and the Internet of Things merger empowers the world and boosts their intelligence in solving problems and conducting various tasks. Augmented reality is convenient to approach to visualize and interact with physical objects and their associated data. Internet of Things is an infrastructure that offers an efficient way of managing the necessary and massive amounts of associated data.
IoT refers to a network for physical objects which is sinking with minimal computing elements for the sensing, collecting, sharing data, and controlling the physical objects such as electronic products. Augmented reality and IoT seemingly unrelated concepts but can complement each other with potential advantages and expected synergies of integrating them.
What AR offers?
AR provides inbuilt methods where users can visualize and interact with IoT objects and their associated data. Augmented reality services are made possible by the Internet of things infrastructure. It also provides a natural environment of interactive digital information that is more effective humane and tangible analog objects in this world. AR and IoT are useful in data management and intuitive visualization such as a server-based approach.
Augmented reality framework experience basically extension of the Internet of things which is a control and product trial interface. The proposed products of IoT easily apply recognition and tracking for augmented reality. Apart from generic data and service content, AR clients can communicate the information, including the features, algorithm type, and physical condition.
Augmented Reality offers an entirely new perspective on the automobile industry. If we talk about testing, design, and safety that is simply providing a futuristic type of customer experience. Augmented Reality can be used in various aspects of marketing and promotion.
Rolls Royce is an automotive giant highlights that the future concept to coverage various immersive technology with the help of AR and IoT. AR & IoT helps the industry to maintain its consistent development and to redefine the business in the near future.
The advantages of combining IoT and AR
There are numerous advantages of IoT-AR merger. The following elaborates the same:
The confluence of augmented and virtual reality with IoT is nothing less than a revolution. It will assist enterprises to obtain most of the data that sensors bring to them in dashboard formats. AR can help visualize data from thousands of sensors simultaneously overlaying such data over any touchscreen with actionable interfaces.
Improves Security measures- With the current hike theft and data breaches of sensitive data, security of personal data is most concerning factors for a business. It is very essential that organizations will ensure a secure, efficient, and correct way to accomplish transactions.
Efficient decision-making- Real-time decisions for all complex procedures are simplified with IoT and AR combination. Moreover, at each step every transaction will be analyzed, examined, and visualized before proceeding to the next step. One will be able to take real-time as well as insightful decisions that will assist their business to grow with new revenue channels.
Visualization of data attract more customers- In Augmented Reality and IoT combination workflow, IoT sensors will do the task of collecting and transferring data while the Augmented reality services will visualize such data and enable users to communicate with it real-time for actionable results. In other words, AR makes it simple to "look" the data that a connected device would be transferring in binary digits. This makes it so simple for on-the-site personnel to take immediate action. Using AR devices, visualization of data can gain many customers.
Increase Speed- With the combination of IoT and AR, all transactions can be executed with great speed, superior efficiency and quality.
Applications of IoT and AR Merger
The combination of AR and IoT can help in dealing many problems that diverse industries are facing it. Some of the applications of IoT and AR merger are –
AR with IoT in Logistic Industry- The merger of AR/VR with IoT has benefited many operators and manufacturers to bring enhancement in the traceability and controllability by easily visualizing varieties of delivery and shipment procedures.
Retail and fashion domain- IoT and AR/VR combination plays a crucial role to provide wonderful shopping experience to customers with improved self-service facilities. With the integration of text to speech and natural language process engines, clothes and accessories shopping experience of customer have improved significantly. Moreover, customers are now using IoT-enabled and 3D visuals mobile apps provided by fashion brands to personalize their overall experiences further. In this way, fashion brands are using virtual technologies to drive massive client engagement.
Automobile industry- Augmented reality and IoT have come up with new prospective to the automobile industry. In today's time, automotive organizations have made the complete vehicle lines available virtually to clients and prospect. Even buyers can use Augmented reality to look displays to enhance their driving experience or test drive without actually driving the vehicle.
Conclusion
As I described augmented reality and the internet of things infrastructure can be easily extended as per user interactions for physical objects in the real analogue situation. Groups or Individuals of physical IoT objects can be saturated with data in a distributed manner and efficiently utilized by augmented reality. IoT approach control interface of physical objects and natural augmented reality interaction in a complementary way.