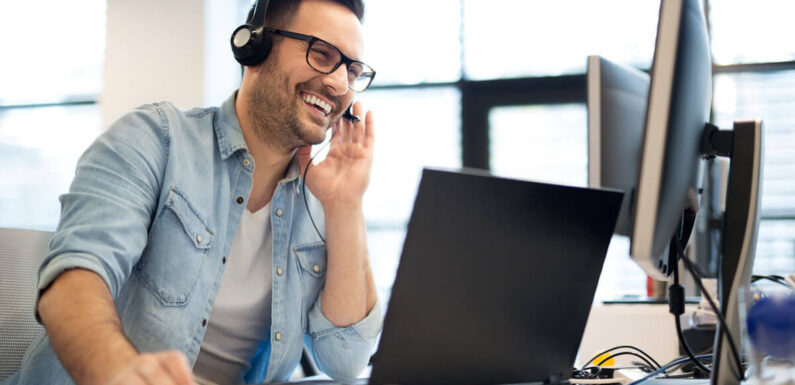 The role of virtual assistants (VAs) has become vital for businesses trying to expand and grow. As a business owner, hiring a virtual assistant can lighten your responsibilities and workload regardless of the size of your business.
Virtual assistants are independent contractors who assist businesses in particular business functions, such as administrative tasks, setting up meetings, encoding documents, calendar management, accounting and payroll, social media management, and more.
VAs work remotely, usually from their home office. They can be based in different parts of the world. VAs are a flexible workforce, which means they can work either part-time or full-time, depending on your requirements. For instance, they could work 20 hours or 40 hours per week.
If you're curious about what virtual assistants can do for you, the list could be endless. Essentially, your business can cut back on overhead costs and allow you to use time more productively when you hire a virtual assistant. In the following, we'll be discussing how a virtual assistant can help you become a better entrepreneur.
The Importance of Hiring a Virtual Assistant for Your Business
One of the significant benefits of hiring a virtual assistant is reducing overall business costs and expenses. Hiring a virtual assistant helps you save approximately 78% on operating costs compared to hiring a regular employee to do the same work.
Virtual assistants are also known for their optimal performance and productivity when accomplishing tasks. They are less likely to take sick days and breaks, bringing a 13% increase in overall productivity. You also don't have to worry about their educational background and experience, as 60% of VAs have a college educational background and are qualified professionals.
Many virtual assistants are multi-disciplined too, so they are not just limited to administrative tasks. They can also perform email marketing, graphic design, search engine optimization, and content creation. In terms of job satisfaction, at least 97% of virtual assistants are happy with their job, so you have a reduced chance of coming across one that might not stick in the long run.
These remarkable figures prove that working with virtual assistants can help improve the overall efficiency of your business without having to hire regular employees.
Benefits of Hiring a Virtual Assistant
1. Productivity
As a business owner, you don't always have the time to answer every customer inquiry or address the concerns of your employees. By having a virtual assistant to help you out, you can focus on more important responsibilities while ensuring that you prioritize the needs of your customers and teams.
This isn't to undermine the importance of administrative tasks, but as a business owner, it's vital to pay more attention to management, financial, and operational tasks instead. Then, you can delegate repetitive or specific tasks to your virtual assistant. This will increase work productivity and reduce the workload put upon you and other employees.
2. Specialization
One of the most desirable traits that virtual assistants possess is adaptability. Because of their extensive experience and the variety of clients they work with, they can adjust to different niches and industries. This means that your chosen virtual assistant can deliver the work you require regardless of your niche.
You can also ask them for inputs and ideas to improve your business processes because of their experience and expertise in various business industries.
3. Business Growth
Since you have more time and energy to focus on the operational side of your business with a virtual assistant on board, you'll find it easier to develop strategies for business growth and expansion.
Growth is more attainable since you're less involved in managing expenses and tasks. Additionally, hiring a virtual assistant eliminates the cost and the extensive process of hiring a regular employee—this lets you funnel the company budget towards projects that can improve your bottom line.
Proper delegation of tasks will result in higher annual revenue for your business. As long as you know which tasks you can delegate to a virtual assistant, you can put enough time into increasing your revenue and improving your marketing strategies.
4. Lower Costs
Cutting back on costs and expenses is one of the most common reasons that businesses today decide to hire a virtual assistant, and it's why you should do the same.
Instead of hiring a full-time employee that requires you to provide regular benefits and compensation, hiring a virtual assistant means working with a contract-based professional. This will save you funds, which you can then reallocate to several important aspects of your business, such as research and development, advertising, or other business growth tactics.
Final Thoughts
Hiring virtual assistants doesn't just help your business reduce operational costs but also enhance business growth and overall productivity. For business owners who want to spend more time on high-value tasks and activities, hiring a virtual assistant affords them an extra set of hands to perform lower-value tasks.
Whether you're planning to scale your business or need more people to support your growth, hiring virtual assistants could be a game-changer and play an important role in your success. They can be an important asset to your business, especially when you incorporate them into your processes correctly.