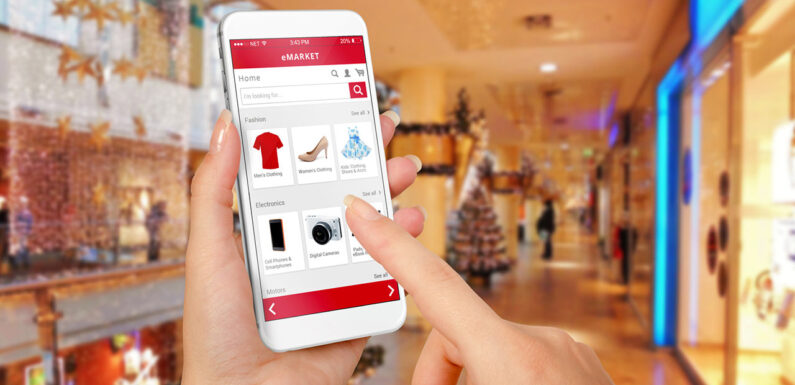 With the dynamic of online shopping has changed, eCommerce entrepreneurs have been looking for investing in the Multi-Vendor Ecommerce Store. Many business owners and eCommerce investors have been favouring Multi-Vendor systems. Online marketplaces are much more efficient than regular online stores. In the modern-day, the multi-vendor eCommerce platform is the first choice for people who like to enter into the eCommerce business. Almost all the leading brands across the world are using a Multi-Vendor Marketplace Store.   
What Is A Multivendor Marketplace?
The multi-Vendor website hosts multiple vendors on their website with providing great opportunities for more numbers of vendors selling online. Owners of the website manage the website so that the 3rd party vendors have the option to sell their products online. 
All the merchants and sellers have a separate shop in the Multi-Vendor system. Vendors are free to sell their products online to their customers. Normally, the website owners would manage the processing, tracking as well as payments process. Multi-vendor eCommerce websites are also called Virtual Marketplace.
These would mainly shift the humongous task of:
Maintaining inventories
Product descriptions
Logistics
Updates to individual sellers
Under the Multi-Vendor Ecommerce Store, the user would register as the seller. Sellers could start selling products from Multi-Vendor eCommerce by adding their product to selling lists. The online marketplace is considered to be the cost-effective option, unlike traditional brick and mortar.
Better Seller And Product Support By Store Owner:
Multi-Vendor Marketplace especially encourages all types of products from the sellers. It is an excellent opportunity for easily selling the products to customers worldwide. Merchants, as well as businesses, find online marketplaces as a unique and better deal. These would mainly give you more opportunities for sales and revenue generation. No matter what kind of products you are selling, you could easily choose the Multi-Vendor Ecommerce Store.
Simple Products
Grouped Products
Virtual Products
Downloadable Products
Bundle Products
Configurable Products
Readymade Traffic:
Selling in the Multi-Vendor Ecommerce Store would be a suitable option for gaining better traffic and sales opportunities. There is no need to build a new and high price website as investing in marketing consumes tens of thousands of dollars. Multi-Vendor Ecommerce Store helps to save your money in easily reaching more numbers of people. Setting the shop on a virtual marketplace is considered a better deal.
Flexibility In Selling:
Multi-Vendor Ecommerce Store adds more flexibility in selling the products without any requirement on the technical knowledge. Ecommerce entrepreneurs are mainly interested in providing virtual marketplaces. These are suitable for added operational efficiency with the highest margin. Merchants choosing the multi-vendor eCommerce platform could move quickly.
Manage product details
Updates as per their convenience
Make additions
Areas of delivery
Prices
Small Setup Costs:
Creating a website for selling your products and advertisements would cost thousands of dollars. Upon choosing the Multi-Vendor Ecommerce Store, it is much more efficient for starting your virtual marketing within seconds. Consulting the eCommerce development agency before starting the Multi-Vendor eCommerce site is quite an efficient option. The administration team gets involved in answering any kind of queries related to marketing. Expenses for Website maintenance are reduced.
A Vast Range Of Products:
Massive ranges of products are sold in the marketplace, and these are also featured with a multitude of vendors. Normally, the eCommerce stores are expected to drive maximum traffic for the site so that they would automatically provide significant sales. Choosing the best eCommerce development agency allows you to create a Multi-Vendor eCommerce site.
Seller Features:
Sellers can easily take this opportunity to improve their business to a wide range of audiences online. Engaging with more audiences becomes easier and increases the Return on investment.
Interactive seller dashboard
Easier to link their social accounts to marketplace profile
Category request to add more products
Efficient to track seller's earnings easily
Sellers can add coupons to their store
Easier to give exciting offers to their customers
Takes Away Headache:
Normally, it would be quite difficult for handling the process such as inventories, deliveries, product details or upgrades. Choosing the Multi-Vendor Ecommerce Store, it is quite an efficient option for gaining better confidence in selling a better range of products. Admins would be managing everything that includes the product details, pricing, deliveries and many more.
Automated Feature:
Unlike the traditional brick and mortar, the online Multi-Vendor Ecommerce Store is considered as the cost-effective option. There are enormous efforts involved with considering the product upgrades, logistics, and many others.
To run an eCommerce store, it is quite essential to concentrate on any number of attributes. Owning a multi-vendor store does not create any kind of hassle in marketing the products. The multi-vendor eCommerce platform allows managing each task seamlessly. It is a 100% efficient option to create a win-win situation for business owners by quickly automating everything.
Customizable and responsive platform
Optimized for search engines
Multivendor store using the 3-layer security
UX and conversion-focused design
Robust report generation features
Easy Inventory Management:
Cost for human resource management and warehouse management can be a challenging task in an eCommerce start-up. The Multi-vendor marketplace especially allows vendors to conveniently handle inventories along with the complications. Normally, the Multivendor store requires advanced technology with considerable investment.
Responsive Layout:
Multi-Vendor Ecommerce Stores mainly get the direct commission of the store owners and sellers. The Multi-Vendor Marketplace especially makes it easier for Admin to manage everything that includes the commissions and revenues.
Upon choosing the Multi-Vendor eCommerce based platform, it is a much more efficient option for getting the flexible feature so that they would provide you with the greater advantage to the extent. Marketplace add-on mainly provides the ability for enhancing functionality in the eCommerce store.
Conclusion:
Multi-Vendor Ecommerce marketplace creates a significant impact on the customers with easily involving the considerable investment. This enables the merchants to quickly sell the products on the largest platforms in the world. When you are planning to start your own online business, then choosing the right Multi-Vendor e-commerce Store is an efficient option.