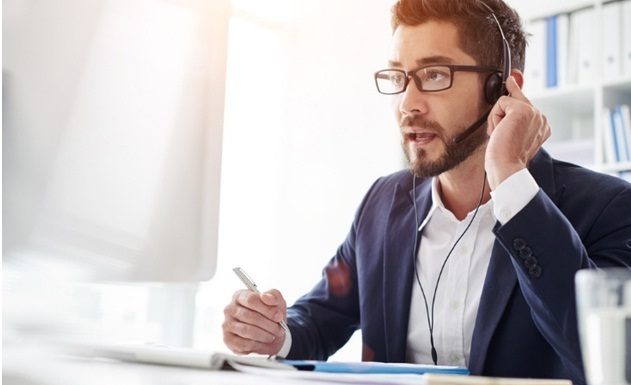 Got a problem with your device, network, or software? The days of paging through an obtusely-worded technical manual in search of the answer are long in the past. Today, most consumers rely on technical support personnel to resolve issues with their devices and networks.
As a result, the tech support experience is getting better. In a recent survey, 57 percent of respondents said that tech support has improved in the past five years. 70 percent said they expect it to continue to get better in the next five years. Consumers want different things from the tech support experience, and developments on the horizon, such as an increased reliance on chat bots, AI, and self-service solutions, reflect what younger customers say they need and want in terms of tech support. For many customers, however, a human-guided experience, or a self-healing device, could be the answer.
Can You Fix It Yourself?
Internet technical support is a big expense for businesses, and many are turning to self-service solutions to keep costs down. Self-service solutions use FAQS, forums, and troubleshooting guides to empower customers to resolve their own tech support issues. Forums are perhaps the best DIY tech support solution; wherever a community of users comes together to share technical questions and knowledge, useful – and searchable – answers are sure to proliferate.
Customers are increasingly willing to tackle their own technical problems; only 33 percent say they'd rather pay for tech support than troubleshoot problems alone. In an atmosphere in which users expect more from technical support, it increasingly makes sense to give them the tools to solve their own problems, especially their more straightforward problems.
Service departments in all industries are struggling to meet the demands for service placed upon them by consumers, and providing DIY tech support helps service professionals manage their resources while still meeting customer expectations. DIY tech support is cheap, eases the burden on already-overworked tech support personnel, and offers consumers a feeling of satisfaction. Sixty-five percent say they feel good about themselves when they're able to solve a problem alone.
Are You Talking to a Chat Bot?
Eighty-two percent of survey respondents say they can tell when they're talking to a chat bot, but that doesn't mean consumers are uncomfortable with the idea. It's true that younger consumers are more willing to receive tech support advice from a chat bot, with Millennials saying they're 75 percent more comfortable with chat bots than Baby Boomers. Chat boxes are already a popular means of conveying technical support; they sure beat sitting on hold for hours while you wait for someone to answer your call.
Chat bots build on that concept, using new software development technology to help resolve customer issues. Because chat bot software can analyze trends and historical data when responding to customer questions, they can provide responses based on previously accumulated data, for fast resolution of problems.
Is AI the Next Big Thing?
Some are calling artificial intelligence the next big thing in tech support, because it has the potential to respond to customer problems with real understanding and analytical power. AI programs could provide a reactive support experience that doesn't require customers to interact with a human. They could use historical data to answer questions in the same way chat bots already do, and they could help guide customers to the appropriate self-service resources or refer them to a human professional when necessary.
Concierge Support and Self-Healing Products
Of course, there will always be people who dislike conversing with computer programs and don't want to puzzle through their own tech support issues. For these individuals, concierge support will provide a direct channel to a human professional. In the near future, features like proactive support will warn customers about problems before they cause issues, and more devices and products could become self-healing, fixing their own issues without the need for any user intervention at all.
Tech support has grown by leaps and bounds in the past few years, and it's only getting better. Most consumers expect tech support to become even more sophisticated in coming years, and with the emergence of more self-service solutions and automated representatives, the future of tech support looks bright.