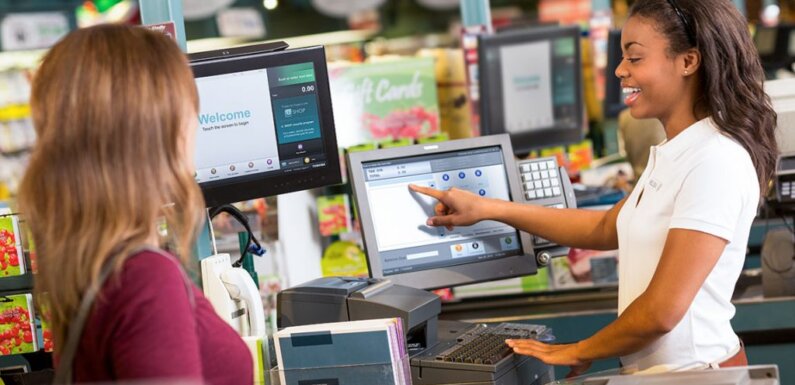 The idea of cloud computing erupted in the 1960s. Many people have converted the idea into reality, and in the past decades, it has taken over the world. It is a part of everyone's life today; cloud services help store photos, use social media, emails, and many more.
Point of sales technology plays a crucial role in any size and sector retail store. It is not necessary to be a tech expert to benefit from this technology. Cloud-based POS software offers multiple advantages over traditional methods to make retail businesses even more robust.
In this article, we will study in-depth why retailers should adopt a cloud point of sale software.
How does it work?
Every business today utilizes cloud computing in its processes to make it easier and efficient. One of the assets you can strengthen with cloud computing is your POS software. It makes checkout faster, easier, and gathers all the necessary information required for the business.
Cloud-based systems help businesses to store the software or data; at data centers to access via the internet instead of onshore servers. The software vendors can provide software as a service (SaaS) instead of a one-time product. The vendor is responsible for storing, managing, and updating the POS system on their server.
Retailers that use cloud-based software can access and collect data, sales history, inventory reports, and more from anywhere in the world. The traditional Point Of Sale Software has a limitation of accessibility and efficiency. The cloud-based systems take a backup of your data in case of a drive crash.
Categories of cloud-based POS software:
Cloud-based POS software vendors provide three types of solutions that segment based on the hardware to store and access.
Mobile POS:
Mobile POS systems (mPOS) deploy on mobile phones, tablets, and other devices. It is a very beneficial option for pop-up shops and other businesses. You have to set up hardware to accept digital payment, receipt printing, and more.
Online POS:
Online POS systems deploy on all the devices like laptop, desktop computer. It is more cost-effective than a terminal system, but you have to invest in other hardware like barcode scanners, card readers, and more as per your requirement.
Cloud-based terminal POS:
Cloud-based terminal POS Software are an all-inclusive solution; that comes with a barcode scanner, card reader, invoice printer, cash drawers, and more. Retailers can access the system through the internet so that they can implement it in all their outlets.
Retail business owners need not over complicate your checkout and aftersales. It is easy to link a mobile number to the bill or send a soft copy on the email. It is the most effective way you need not have to spend on the hardware.
What are the benefits of using cloud-based POS software?
Let us now dive deeper into the benefits of cloud-based POS software.
Easy access and integration:
Everyone today is on social media and uses email, so you know that it is easy to access it anywhere by just logging in with an internet connection. The same goes for cloud-based POS software employees will be able to log in from anywhere; they only need access to it.
Retailers now not only can view data. But also can integrate inventory management, loyalty programs, discounts, and more in the software. It gives retail business owners the freedom to handle their business from anywhere. If you have multiple locations, it will provide you with real-time data of each store. You can easily integrate other software with cloud POS for the smooth functioning of the business.
Free updates:
One of the best benefits of an online POS Software is that the vendor is responsible for fixing the bugs and providing solutions during the downtime. The vendor's team is always trying to make the software and its features better. All the updates get automatically installed on the systems so that all your team is using the updated software.
Security of data:
It will be a question to many retail business owners that is their data safe on cloud services than on-site solutions. Well, the answer is yes; your data is safe on cloud servers than on-site. It is just like how your money is safer in the bank than your home.
The cloud-based POS solution vendor has to comply with data protection laws. That is why they have stringent data protection policies. They have the best cyber protection tools in place to protect your data safe from hackers. If you store your data on a local server, it is at a higher risk of losing the data. The cloud vendors take a backup for your data, so you don't lose it.
Cost-effective:
Finance is a fundamental part of any retail business. Software as a service (SaaS) has evolved as a boon to a lot of business owners. The vendors do not charge the clients a huge upfront fee; instead, they provide flexible payment options like pay as you go or pay per user.
Additionally, retailers do not have to invest in an IT infrastructure that saves a large amount of money. Small and medium enterprises (SMEs) can reap the benefits of a cost-effective cloud-based POS system and invest the savings in business expansion.
Customer service:
Software as a service (SaaS) is an ongoing service provided by the vendors. It is an essential responsibility of vendors to provide top-notch customer service to their customers. Retailers might need help in implementing, troubleshooting, training, and maintenance of hardware. Cloud-based POS software vendors have a knowledgeable and friendly staff to help the clients.
Conclusion:
Irrespective of your business size, if you have a checkout process in your organization, you can make the most out of cloud-based POS solutions. It will provide a personalized customer experience to the clients; additionally has the best business management tools to streamline processes for management and employees.
An all-inclusive solution; that has inventory management, billing system, loyalty programs will make your retail business more efficient. It has an easy interface, integration options, and is cost-effective is an unbeatable solution for a retail business.