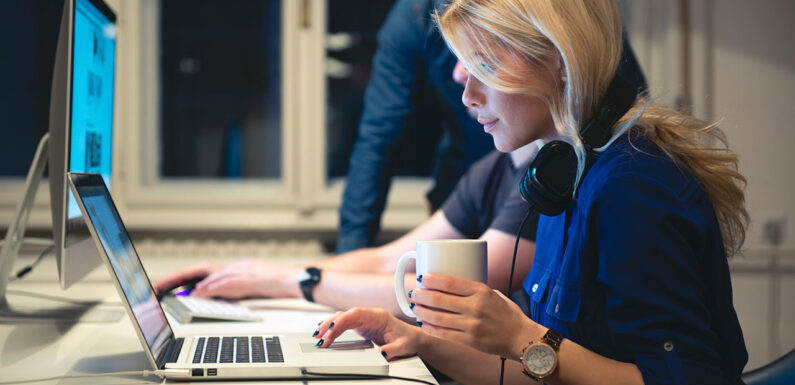 A website has the power to add significant value to your business. It can impact your brand in both positive and negative ways, depending on the quality of the web pages. Consumers are very aware these days, and almost 81% of them conduct online research before purchasing any product. So you can never imagine building a customer base without a website.
Website is one of the first things anyone looks for while dealing in a business category. People go to Google and look for your website instead of asking for a business card or a physical address. In short, if you are not online, then your business does not exist.
What is the impact of websites on businesses?
A well-built website significantly affects your business by targeting the correct audience. First impression matters and your web pages are an online representation of your brand. It can increase the revenue of your company. Here are the top 8 reasons why a website is a must for your business:
1. To get an online presence
The time when people asked for business cards or the physical address of a company is gone now. The bitter truth of today is that your business does not exist if it is not on the web. Whether you are a home-based company or have a physical location, building a website will act as a digital storefront for your business.
If your business has a physical office, tap into the online market through a website. Your sales will increase significantly as the reach increases. As per the web development company in Bangalore, Building high-impact websites is a must for home-based businesses. We can never stress how significant online presence is for them. Not all business owners can afford to buy or rent out a place for their office. So one of the easiest ways of legitimizing your company and targeting your audience is to get a website. 
2. When you need more convincing
Retailers like Neiman Marcus and Michael Kors admit that their internet sales account for a large portion of revenue, the physical stores spread all across the country. Small and medium businesses too can enjoy a similar impact of websites on business.
When you have the best website, it builds trust amongst your customers. These customers, in turn, work as your advertisers for free. Since they are proud of their decision of trusting you, they will bring more loyal customers. Delivering quality web content gives your prospects the confidence to take the next step with you. Your business misses out on a massive opportunity if you are not online. No one would want to leave the doors of so many options closed, would they?
3. Impact of web development technologies in providing information
Customers have a lot of queries and frequently ask questions about any product or service. You can deliver all this information effectively through your website. There will be no need to call the customer care number for seeking answers to most general questions. It will save your as well as the client's time.
4. For marketing your business
Websites are cost-effective tools for branding your business online. Whenever people are looking for any product or service, they search it on the web, and you must appear in those results. An entrepreneur can start getting new customers within weeks of launching an online store through a well built-website. It is the sheer power of the internet.
5. To get more sales
Whatever products or services you are selling, one of your ultimate goals is to get more sales. Generation of more sales is a significant impact of websites on businesses. Web pages will work 24 by 7, even while you are sleeping. A customer can purchase something from a physical store only when it is open. But this is not the case when you have an online store where people can shop anytime according to their convenience. It will boost your sales exponentially.
6. Generation of leads
You can get unimaginable leads for business through a website. Websites can help you form an excellent prospect list. We agree that not many people will buy your products or services after the first few ads, but you will enter the marketing sphere.
The marketing funnel will work by first generating a lead and then following up for the sale closure. You can virtually automate the entire process of marketing by building a website. An increase in efficiency and productivity are the primary impacts of websites on business.
7. Building trust
An online presence helps people to trust your brand. Customers do not prefer buying from a store that is not online because it is considered a necessity and no more a luxury.
8. Support your customers
Websites are better than helpline numbers to provide customer support. It is ideal for you and your customers. Many general queries almost everyone has about a product can be mentioned directly on the web pages.
End Verdict
So by now, you must have understood the vital impact a website can have on your business. The impact of a bad website can be unbearable on your business. The key to website development is to have a crystal clear strategy.