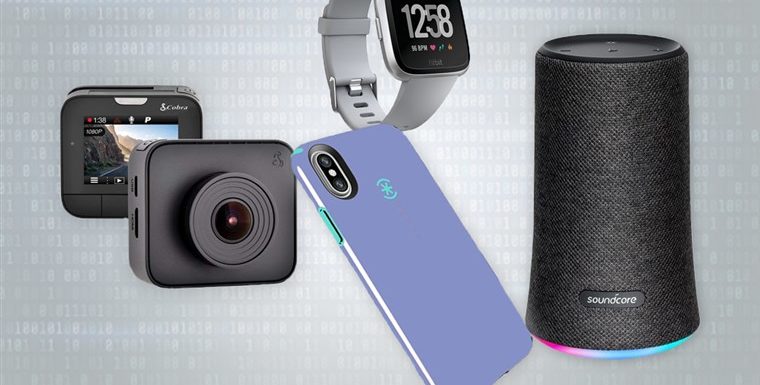 Be it your best friend's birthday or he/she has passed her exams with distinction, you want to give them something they will not only cherish but also become fond of it. Especially, if your friend is one of those gadget geeks, you have to get him/her something out of the box when it comes to the tech gadgets and gears.
To choose from a huge range of products is quite difficult, but this article will surely ease your trouble. So, relax your mind and just select from the given list without even thinking. We assure you that your friend would definitely be looking for one of these items to add to her gadget lists.
Here's what you must buy for your gadget and gear lover friend to make it the best gift ever for your friend, and maybe the best birthday too. Who wouldn't want that to happen!
1.      The Multi-purpose FitBit Versa:
What could be better than a smartwatch? But, this one is for your fitness freak buddy. Fitbit Versa is your best health and fitness friend. It monitors your heart rate 24 x 7 and detects all your physical activities all day long. From your steps to your exercises, it records everything. Moreover, it has inbuilt 15+ modes of exercise to help you get slim and trim fast. You can play your favorite songs as it has got a lot of storage space. On top of that, it is water and heat resistant. Its battery life makes it last for more than 4 days without charging. It comes with various apps, coaching, etc.
2.      The Amazing Grillbot:
This one is for your husband, dad, best friend, mom, or anyone else who enjoys cooking or maybe cleaning all the time. Yeah, so this is a fantastic robot that cleans up your grill. It's a high-tech automatic gizmo that comes with three different time spans for cleaning up the grill. It is fitted with fine brushes that perform a tremendous job of cleaning up even the tiniest corners of the grill. It's easy to operate and completely an automatic device that needs zero assistance from you. Simply turn it on and you are done within a few minutes.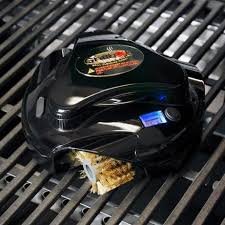 3.      The Brainy LoveHandle Grip:
The ring holders at the back of your phone cases usually have a loose grip. Gift your careless friend the Brainy LoveHandle Grip so he could keep his phone from dropping here and there. With a single finger, he/she can keep a tight grip on the phone. This tech-based gadget is thin yet capable of holding the phone safely and fearlessly. As a whole, it can be a lovely gift for gadget geeks to provide security to their phones with style.
4.      The Wonderful Hover Camera Passport:
Gone are the days when one had to take a selfie on his own. Now it's time to welcome the Hover Camera Passport which is a drone camera actually. It keeps on following you to capture your precious moments. It replaces the smartphone via its face detection tech feature. All it needs is activating the 'Owner Mode' after which it will be orbiting in 360 degrees around you.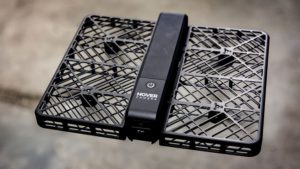 5.      The Awesome Kindle Paperwhite 2018
This latest version of Kindle is best suitable for e-readers and it also offers water resistance. Surprisingly, it can survive in water for over one hour. Hence, one can enjoy his/her swimming time in the pool or beach fearlessly with accompanying Kindle Paperwhite 2018.
6.      The Modern Point and Shoot Camera:
Well, this type of camera is great for technology lovers. It has a fixed lens as well as small sensors. Furthermore, it also comes with an electronic viewfinder and built-in flash units. They come with a variety of options based on your budget and expectations. If you are a camera lover and want to find the best camera to suit your expectation, go here to check the best cameras.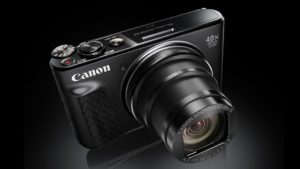 7.      The Thrifty Carbon Smartphone Cleaner
This type of smartphone cleaner efficiently makes your phone germ-free by killing all the bacteria clinging to it. Moreover, it nicely removes the oil, dirt or any kind of smudge from your phone's screen. It actually has dirt repelling characteristics to keep your phone clean and shiny all the time.
8.      Portable and Rechargeable Fan
This portable fan allows one to go out everywhere in summers without fear of sweat in hot weather. It's a simple yet an awesome gizmo to keep one cool and fresh whenever needed. Its portability and lightweight makes it an ideal device. As an added bonus, it comes with an attached USB charging port.
Without a doubt, these tech gifts are amazing gifts for technology lovers. You will surely win the heart of them by gifting them any of the suggested gifts.