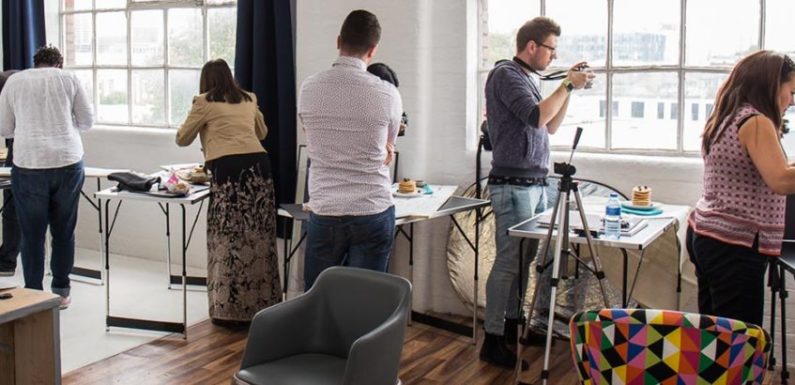 Blogs just don't have the same impact or aesthetic if it's made up of pure text with no images. If you're a travel or fashion blogger, having your opinions and reviews on a post alone doesn't feel right without accompanying photos as support. On the flip side, photographers can also make an impression on their prospects and customers with the help of a blog.
A blog will give you an opportunity to present your works and words to the world and help in establishing your brand. Whether you're a newbie in photography or already a pro at it, you can benefit significantly from these tips that can help improve your photography skills for your blog.
Know your audience
Blogging is a form of communication, so it's important to know who's visiting your blog. Determine the kind of audience you want to attract: who are they, what do they want to read or see, and why are you blogging for them.
If you've decided on your target audience, it means that you've understood their personality and knew how to communicate with them effectively via the blog.
However, don't just rely on what your readers want to see. It is also important to let your personality shine. If your blog conveys a very different personality as compared to your own, it may create a disconnect that may harm your brand.
Visit places to learn and for inspiration
As a photographer, you need to learn how to appreciate art. Bring your camera (or a smartphone with camera) to different locations and find something to shoot, whether it's everyday things or moments in time, and find a way to make those interesting.
Some other places that you can visit is a museum or a zoo. Study the work of other artists and understand why a particular work grabbed your attention. Zoos are cheap, and you have different subjects available to photograph.
Find a mentor and think like a beginner
The moment you believe that you're already the best at what you do is the moment you stop learning. Being a good photographer means being willing to learn from other creatives. With that, find a seasoned photographer who may be willing to teach you some things.
Form a relationship with them and ask if they'd be willing to let you shadow them by doing something as simple as holding lights during photoshoots and carrying their gear. It will expose you to the kind of work they do and learn along the way.
Freshen your perspective
A new perspective can give you a creative boost. Change up your photo angles and see if it makes a difference. Experiment with different angles, especially those that you may not have done before.
Go out of your comfort zone even if it means climbing a tree or getting down and dirty. Sometimes, you may find angles that can make photos look more dynamic compared to what you usually do.
Choose your backdrops and props
Add props and backdrops to your photos if you want, as long as they work with your subject and achieve what you want to see in the picture. It can also boost your creativity because you can create your own props from the materials you have on hand.
An editing software can help
There's nothing wrong with touching up photos if it's needed, but as much as possible, do not overdo it. Adding filters is acceptable nowadays with the advent of Instagram, but it's still a no-no to do heavy editing to hide flaws on your subject or to mask your mistakes in photography techniques.
Don't forget to promote on social media
Having a social media account should coincide with having a blog because it's a quick way to promote your new posts. Tweet about your blog updates or set up your Facebook so that it automatically imports your latest post.
If you're a professional photographer like Ralph Wunsch, having a blog is a great way to market your business and build your reputation as a brand. It also lets you engage with both prospects and clients and present them your work.
Simple hobbyists can also benefit from it because you'd get to share your passion with your loved-ones. Maybe it can even attract potential clients that would want to work with you.