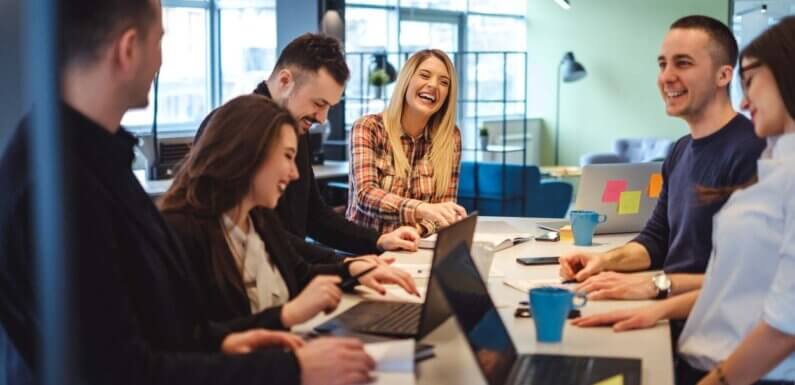 A marketing strategy is a game plan for a business brand to promote its products and services to obtain superiority over its competition. It's all about observing and analyzing your target audience and how your product/service can influence them. By creating an effective marketing strategy, you build a brand that is gaining the audience's attention.
Coca-cola is a soft drink brand that has expanded to over more than 200 countries. Their brand is recognized by over 94% of the world population, and they generate over $33.014B in the year 2020. The number one factor that makes coco colas successful is adapting its marketing strategy and developing products according to its audience.
By developing the right marketing strategy, you are achieving:
The suitable method for brand awareness.
A complete understanding of the target market.
Organize tasks and workflows
An established arrangement between sales and marketing
Creating the budget and cut down on unnecessary expenses.
Having a solid marketing strategy will turn around your business and pave the way to success.
In this article, I will be explaining seven essential things to consider before creating a marketing strategy,
1. Situation Analysis
The first thing anyone should consider before creating a marketing strategy is a fundamental situation analysis of your organization. A complete understanding of the revenue your business is generating, your competitions, your frequent customers, weaknesses, strengths, goals, demographic range, and cultural influences, etc., will help analyze your organization's environment.
Situation analysis is the process of grinding all the current information and opportunities available for your business and hurl through new ideas to get a complete advantage over your competitors. Here is the various type of analysis to get a full picture:
● Company Analysis
● Target Market and the upcoming trends
● Key Collaborators
● Competitive Analysis
2. Target Audience: Developing Customer Intimacy
Understanding your ideal customers and matching them precisely with their needs will help you grow your business.
After completing your business, the next thing you need to do is research your target audience and how you can reach out to them. Demography and culture play a big part when it comes to the target audience. Studying customer behavior
It becomes critical when it comes to creating a marketing plan.
Here are various factors to consider to target your audience
● Demography
● Customer likes and dislikes
● The tone of your contents
● The minimum amount of money your ideal customer will spend on your product/service.
● The cognitive behavior of your customer before they buy the product/ services
● Personalization by cognitive technology
3. Define Marketing Goals
Creating specific, relevant, timely, and achievable goals is huge responsibility before creating a marketing strategy. Without goals and objectives, it's like driving in a car without knowing your destination. So what are the objectives and outcomes your expecting out of marketing your brand? Don't forget your marketing goals should align with your business goals. Brand awareness, driving sales, creating a connection with your audience, and lead generation and conversion are the best and achievable goals you can set for your marketing goals.
4. Decide on a flexible Budget.
Deciding upon a budget is like creating an outline for your marketing strategies—research creating a financial budget before jumping to conclusions. Understanding the budget of your competitors will give you a rough idea about the budget you can work with as a start.
5. The difference between your brand and your competitions
Why your customer should choose your product/services over your competitors?
And what are the fundamental values your business is bringing to your customers?.
The answer to these questions will make a difference in how you are going to approach your customers.
6. Research on strategies to attract customers
This is the part where you go through all the different methods to approach your audience before you do it. Strategies are formulated Based on the collected data of your target audience, current market, and budget. Doing advertisement campaigns, email marketing, promotion through social media, and influencer marketing is some of the effective tactics available to reach out to your target audience.
But these are standard methods, and there are soo many practical ways you can approach market your product. Set your team to do a brainstorming session and find out new ideas, and filter through them.
7. The health of the brand
It's time to elevate your perception from an insider of the organization to an outsider/customer of your product/ service. Does the customer think of you as a brand ? have you done your brand awareness the right way?. Your brand perception must extend and hold hands with your customer. It would help to understand where exactly your ideal customer put your brand among the competitors. To have a clear objective, brand health has to be determined before creating a marketing strategy.
Final words
Marketing is a vital part of your business, and creating a worthy marketing strategy will give your business an upper hand over your competitors. Now that you have a clear understanding, you can create an effective marketing strategy and lead your business to success.