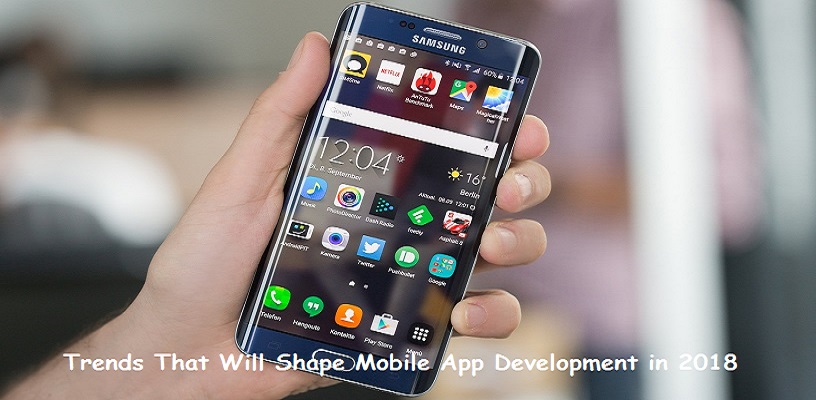 2017 was big and impactful for technological inventions, with Artificial Intelligence (AI) topping the board, along with on-demand service platforms and designing for the human experience. In 2018, mobile app development companies are set to shift an even bigger focus on the Internet of Things (IoT), Augmented Reality, AI, and machine learning.
In this To know more about what technologies helped shape 2017 and what new trends to anticipate in 2018? The best answers are below.
1. Intelligent Apps
There are so many social media platforms these days, and we can foresee an increase in apps that will make it easy to repurpose content across multiple platforms. In 2017, we have already seen many apps perfect the photo editing process with filters and sophisticated features. In 2018, video editing will become a lot easier through the smartphone, simplifying the process of creating advanced videos.
2. The Internet of Things
The Internet of Things (IoT) can be found in almost any industry now like from self-driving to home; everything is becoming "smart." Whether you are in your car, at home, in the office or shopping mall, you are most likely interacting with smart technology IoT at some point. This mobile app development trend will continue to become more widespread in 2018 and even in near future as the IoT technology will move from popular segments into other areas.
3. Artificial Intelligence and Machine Learning
Artificial Intelligence (AI) continues to be on the hot topic of tech discussions for web and mobile app development companies. It is expected that there will be a major AI breakthrough in 2018 that could change how businesses evolve and interact with customers.
While on the other hand, machine learning has been evolving into all leading technologies. For instance, Apple recently launched machine learning for iOS mobile app development. All platforms are adding it to make life and software more advanced and intelligent. It will perform and handle repetitive and time-consuming tasks with ease.
Machine learning's contribution can make drivers better drivers, doctors better doctors, and students better educated. We will definitely not be able to avoid it in 2018.
4. Influencer Marketing
Influencer marketing has attracted the attention of businesses in 2017 that the FTC (Federal Trade Commision) had to step in. The simplicity with which many companies can become involved in influencer marketing merged with its powerful network effects and viral nature, clearly leave it as the No. 1 spot. There are many tech trends and influencer marketing is one of them and will be surely on the radar of many business startup solutions in 2018.
5. Video and VR/AR/360-Degree Videos
The video is becoming the most influential and popular form of digital content for businesses promotion today. As peoples' attention time decrease, marketers are heavily dependent on creating relevant video content to promote their product and services. In 2018, Virtual Reality (VR), Augmented Reality (AR), and 360-degree videos could be the next tech trend to utilize since they can be great
6. Blockchain
Blockchain, which is the distributed ledger utilized for the cryptocurrency, is making a buzz in many industries, including banking, finance, smart contracts, cloud storage, real estate, and more. Many blockchain development service providers emerged in 2017 and now blockchain is all set to do even more in 2018.
7. Voice-Driven Applications
While voice search and voice command has been around for many years now, 2017 was the first year people saw the level of refinement move to a place where it is actually driving user adoption. The year 2018 will bring with it more frequent use of voice-driven technologies, with Google making a strong push to improve its technology to catch up to the lead taken by Amazon.