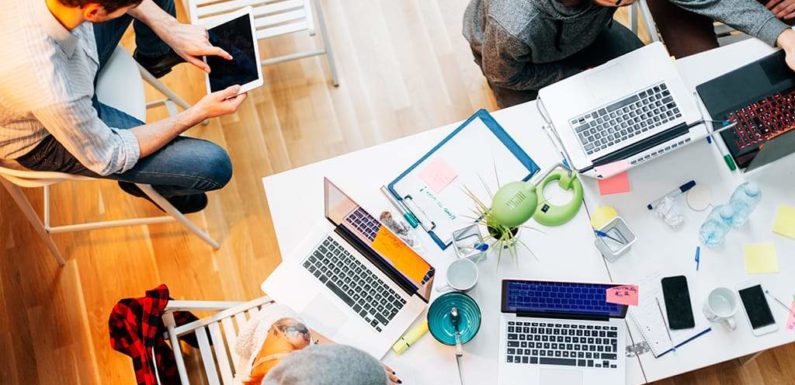 In today's world, everything is moving so fast, and people do not even have a second to spare. Your web design, therefore, needs to satisfy the demands of your users, providing them with enough options for viewing the web and not wasting a second of their precious time. People today can move on to the next website if their current one is taking too long. Research shows that a website must not take more than 2 seconds to load, because the competition is so tough. Even if you create a site with killer content, which is worth the wait, your users will beg to differ with your opinions. Today the site that is the fastest is on the top, and that is literally the case.
When you search something, the top site you will see on the search engine is the one that is most responsive, and you will view that one. No one bothers to view the websites that area at the bottom of the page or even on the next page. Visitors who face slow loading time do not stick around, and you need to make sure that is not the case with your site. You can always take help from professionals and people who know what they are doing. Web design company Chicago is a great option to consider if you want your website design to be perfect and your website to be faster. There are some professional Web design tips that can help you do just that. Have a look at these tips to create a website that will not slow your business down.
#1 The Page Size Is Important
Your page size matters and it is the last thing many website owners think about as they do not consider it important enough. Even if you use the tips to better your page, but your page size is really big, it can cause a slow response when the pieces of your site are put together. Less can be sometimes better. Only use the things that are absolutely necessary.
#2 Image Size
We often do not realize it, but the size of the images also has an impact on page loading time. Images are an example of how looks can sometimes be deceiving in Web design as well. You can put up pictures to make your page prettier, but you need to realize that it can have consequences. You should prioritize the page quality of looks. You may not realize how much space images can occupy when you are creating a website design. When you compress your images before adding them to the professional Web design, you should try reducing a GIF or.JPEG image. You can also specify the weight and height of your images in your HTML. That will also help in decreasing the loading time.
#3 Clean Up Your Site Code
HTML text is much faster than the usual graphic text, but there are ways with which you can always make it faster. There is extraneous HTML coding such as spaces, unnecessary tags and white space that do no good to your website because they will increase the size of your files. Follow the rule of less being more and try to use defaults for tags or you can remove them wherever you can.
#4 Limit Use Of Flash
Flash may have its place in professional Web design, and it should be used wisely when you create a website. Even when your visitors have the right flash player, it will still increase your website's download time.
#5 Thumbnails
Thumbnails can be a really helpful website design technique for e-commerce websites. You will be providing your customers with a small and fast-loading image of your product. The rest is up to them whether they want to view a larger image or not.
#6 Server Requests
Any element of the design that loads from another server will create an HTTP request every time the page loads. It could be a graphic, an audio clip, or an advertisement; the bottom line is it will take time. A website with limited external content is always better.
#7 CSS
CSS is being used by many web designers now. Instead of going for a more traditional table layout, you should also consider this option. CSS has two purposes in professional Web design. It can save your time when you create your website and also your visitors' time by reducing the page size and download time.
When you design a website for your business, you have to go an extra mile to make sure that your website has the speed that you and your visitors need. If you do not work on it now, you may be left behind all the websites that are much better.
The post is provided by Mark Taylor who is an IT enthusiast based in the USA. He is a professional web developer and has been covering web technology news for over five years. He regularly writes blogs at https://zadroweb.com/.