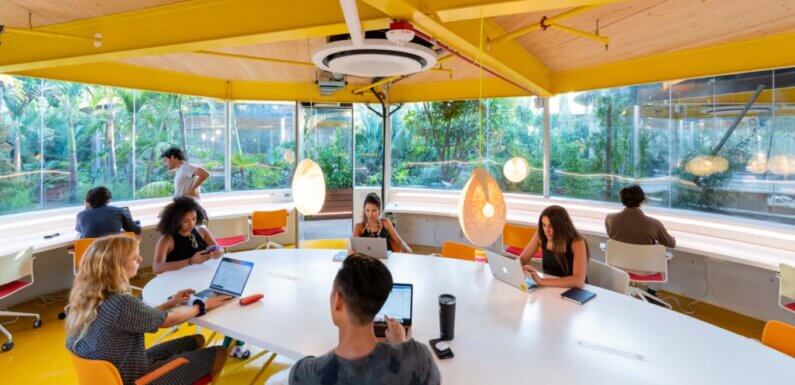 Blogger outreach is among the best ways to market your site or brand that has gained so much popularity nowadays. This technique has proved its efficiency, especially when it comes to helping grow business significantly. If you have used blogger outreach before, did it work out according to your expectations? Whether you've used this method before or have never even heard of it, this article is for you. It discusses every vital tool you must have if you want to see great results from your blogger outreach efforts.
What is Blogger Outreach?
This method refers to reaching out to other bloggers requesting an opportunity to publish your content on their sites to promote your product, service, or brand.
What are these tools that you should consider using if you want a successful blogger outreach campaign? Keep reading to find out.
1. Ninja Outreach
Ninja outreach is undoubtedly among the best blogger outreach tools out there. One thing that makes this tool unique is how it offers flexibility when it comes to helping you search for influencer bloggers in your niche. Ninja outreach allows you to filter the results you get to find the most beneficial details.
You can use ninja outreach to see the monthly metrics of individual bloggers. That way, you can choose a blogger who has a vast audience, as that will be good for your SEO once you get your content published on their site. Once you get the lead that you want to reach out to, this tool automatically generates the information you need.
2. BuzzStream
BuzzStream is definitely on this list because it is one of the cheapest blogger outreach tools that you can find in the market today. It is also very easy to use, which explains why many people love it.
BuzzStream has a search interface that is almost similar to Ninja Outreach because it allows you to apply some filters to your search to ensure accurate results. You can even save some information to use in the future.
The best thing about BuzzStream is that it does most of the work for you. All you have to do is provide a list of URLs, and this tool will collect all the contact information of this site, including the traffic statistics, social metrics, and contact information, and much more.
3. BuzzSumo
Most people love using BuzzSumo to research content ideas and see how your articles are performing on the search engine or even social media. Using this tool will help you find the most popular content on the internet today quickly. With this information, you can now reach out to the responsible party and request a guest blog opportunity.
Here are some of the unique features BuzzSumo has:
Filters results by location. This feature is of great help if you want your audience or traffic to come from a particular site.
Type filters such as brands and influencers
Filter according to top content. These results are usually ordered depending on how many social shares a post has.
4. Traackr
If you are into blogger outreach & link building, then Traackr is one tool you should have in store. Many blogger outreach experts have achieved a lot of success by using this tool because it is perfect in helping you reach influencers and build great valuable relationships.
Besides helping you find influencers in your niche, this tool goes a step further to see the impact they are having on your business. This way, you can easily tell what is or not working out for you, allowing you to tweak some things to ensure better results.
5. Tomoson
Tomoson is another primary tool you should have when on the hunt for top influencers in your field. When you visit this site, you will see the "Find influencers" option. After clicking on this, you will be taken to a page where you can start your search process. All you have to do is type a keyword such as marketing, and you will be provided with several blogger outreach opportunities that you can try out.
The other kind of information that you will get here includes:
Total reach
Social media audience
Website visitors
Completion percentage
One major factor that makes Tomoson stand out is its built-in audience, which is why you should also try it.
6. Pitchbox
With this tool, you do not have to worry about getting unnecessary suggestions that will not give you the results you want from your blogger outreach. Here are some of the best features that you can enjoy by using Pitchbox:
Scalable outreach. It gives you unique templates to use in your outreach, which increases the chances of getting a response.
Prospecting. It allows you to get targeted opportunities and information such as website URL, contact information, and social media profiles.
Automated follow-up. It enables you to stay in touch with prospects continually.
Performance reports. Shows you what is working and what's not including suggestions of what you can improve.
7. Contentmarketer.io
Judging from its name, you can easily tell that this tool is every content marketers' best friend. It has a connector feature that allows you to create and send customized emails via your Google account.
You also enjoy several features, including unique templates, email schedules, and tracking to ensure that your blogger outreach is successful. Using Contentmarket.io also allows you to notify any brands that you mention in your content. Doing this attracts a link building or guest posting connection hence creating new relationships.
In SummaryBlogger outreach is undoubtedly a very effective way to help you get guest posting and link building opportunities. However, you need an excellent strategy to get great results from using this method. One thing you can do to achieve excellent results is using high-quality tools that have proven results. You can employ these seven best tools used by experts to get the opportunities you need in your marketing efforts.