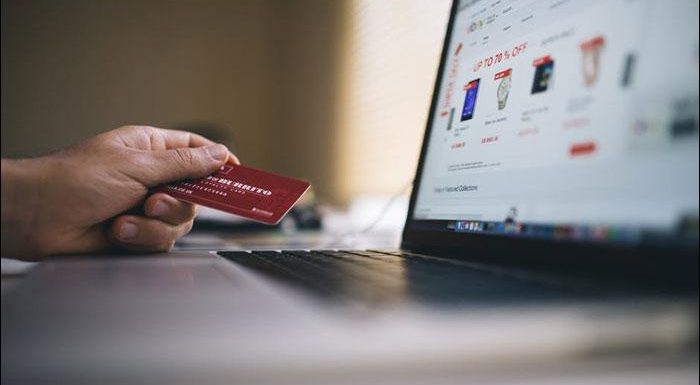 Internet has been helpful to all of us when we do our shopping. Instead of going to the mall and spending time to drive around, online shopping websites have been helping us to do our shopping without the need to go out.
Websites that provide different products, from footwear to gadgets to dresses, have been helpful to consumers on the go and do not want to waste time visiting a shopping center. Online shopping is convenient, affordable and can help you find exactly what you want in a matter of minutes.
Rather than spending a day walking around a mall, many people now spend hours on visually pleasing product sites that make wish-listing easy and rewarding. So, here's some of the best online shopping apps you should check out:
Shopstyle
ShopStyle connects you to over 18 million items from all different brands and retailers, all in one place. Scroll through to see what's new at your favorite shops, or add filters to narrow down a specific request. You can even set alerts to see when your favorites go on sale!
Amazon
Experience the marvels of shopping with Amazon on your Android and iOS device. This app is simply marvelous when it comes to buy everything from fashion wonders to home decor to daily life products to gadgets to electronics. Amazon is always ready with the variety of huge ranges. It is absolutely secured and there are easy payment gateways along with attractive offers.
Giftagram
If you have loved ones or business partners on the other continent above, you would know how tricky it can be to send a gift between America and Canada. Thankfully, Giftagram takes care of all the logistics, so you just need to focus on picking the perfect present and providing your recipient's email address or phone number. Since the app offers a select list of local and global lifestyle products, everyone on your list is bound to love your gifts.
Jet
Jet is a unique shopping app that lets you shop for various things and get savings when you buy certain "smart items" together. It has a ton of stuff for sale so it should not be hard to find what you are looking for. You will also get free shipping once your order amount gets high enough and you will also get Android Pay support, one-click re-ordering, and some odd, but unique tactics like giving you the opportunity to waive return rights in order to save a bit more money.
Wish
Wish is another virtual shopping mall, but its focus is on selling items at a discount. It is filled with a variety of unique products, mostly made in China. If you're shopping apparel, the app also has filters to narrow your search.
BuyVia
BuyVia serves up deals from major retailers such as Nordstrom, H&M, and Sports Authority each and every day. The app includes a barcode scanner, so if you're in-store, you can check and compare a product's price with what's online. It also alerts you when a product's price falls, and includes coupons you can use.
Rent the Runway
When you would rather die than wear the same dress to different events, Rent the Runway comes to the rescue. This app gives you instant access to formal gowns, cocktail dresses, and accessories, all available to rent at a fraction of the retail price. It is essential when you have an unlimited membership, which lets you rent up to three items at a time for a flat monthly fee.