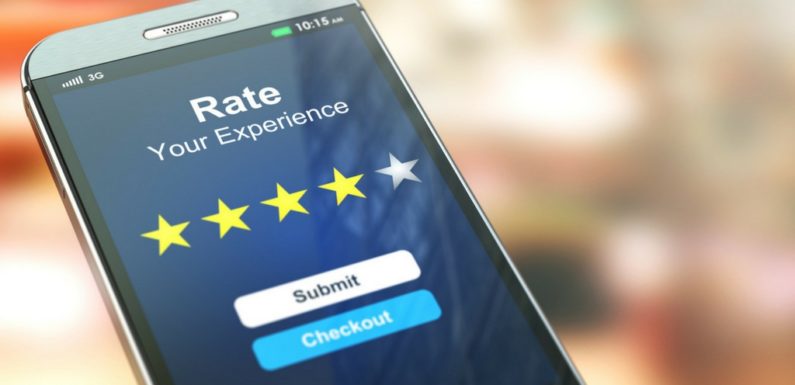 There's no question that online reviews and customer experience sharing can have a significant impact on the success and reputation of your business. Hundreds or even dozens of positive reviews can be the difference between whether a new customer takes the plunge and spends money on your products, or does not.
Did you know, for instance, that increasing your Yelp score by a single star can boost revenue for your business by as much as 5 to 9 percent? A Moz study has also shown that online reviews influence two-thirds of all buying decisions.
It begs the question: How do you foster them? Sure, there are reviews on sites like Amazon, press portals and blogs — but how do you, as a business owner or manager, incorporate reviews into your own site, social profiles or brand portals?
Here are some great ways to do that.
Identify Your Ideal Third-Party Portals
Before delivering review channels on your site, blog or social profiles, consider the existing sites that would offer considerable benefits for your brand. Restaurants and local businesses, for example, can benefit greatly from a bevy of Yelp reviews. Other brands may be more concerned with Google or Amazon reviews, or maybe even content updates on something like Facebook or Angie's List.
Whatever the case, identify the best third-party channel that matches the needs of your business and your customers. Then, work on encouraging your customers to use said service to provide feedback and share their experience.
Encouraging your customers is pretty simple, and may include asking them directly in-person, directing attention to the review site on promotional materials, or even starting a contest or campaign that asks them to post a review. Just don't force them to post a positive one.
Customer Testimonials
Whether you sell products or a service, you can always post customer testimonials that share user experiences about your offerings. The best part about testimonials is that they can be shared anywhere. You can display them on a website or blog, on promotional materials and content, in video ads or even via social media.
Testimonials also have the added benefit of being presented from the perspective of the customer, so they tend to appear more genuine and authentic than, say, press reviews or video promotions.
Embed Video Reviews
There's a new form of press in the current market, often referred to as an influencer. These are essentially people or consumers that share their own experiences and opinions with the world at large, and have amassed a large following as a result. Popular YouTubers, for example, are exactly the kind of people we're talking about.
It's a good idea to leverage these influencers in several different ways. For starters, you can reach out to them and offer exclusive products or goods simply for providing a review. The attention their review will garner — positive or negative — is enough to gain your brand exposure.
You can also take existing reviews and embed them on your company site, product pages, social media and everywhere else you have purview. Sharing these reviews shows you are confident in your products and are willing to support community discussions.
Mobile App Reviews
We keep talking about hosting reviews on websites or social media, but there's one channel that's also highly influential, and that's mobile. About 90 percent of adults in the United States own and use a cellphone.
That's why it's a great idea to segment or create an entire section of your mobile app for customer reviews and related content. If you have an online marketplace within your mobile app, then reviews for each product or service you offer are a no-brainer.
Learn to include them naturally in blog and product-related content. Share them via mobile news feeds or social posts. Just learn to spread and leverage the influence that such reviews provide.
Product Comparisons
Sometimes, visual content is better than writing or presenting a wall of text. That's certainly the case with charts and comparison-style reviews. Take a look at how Amazon compares products across varying brands.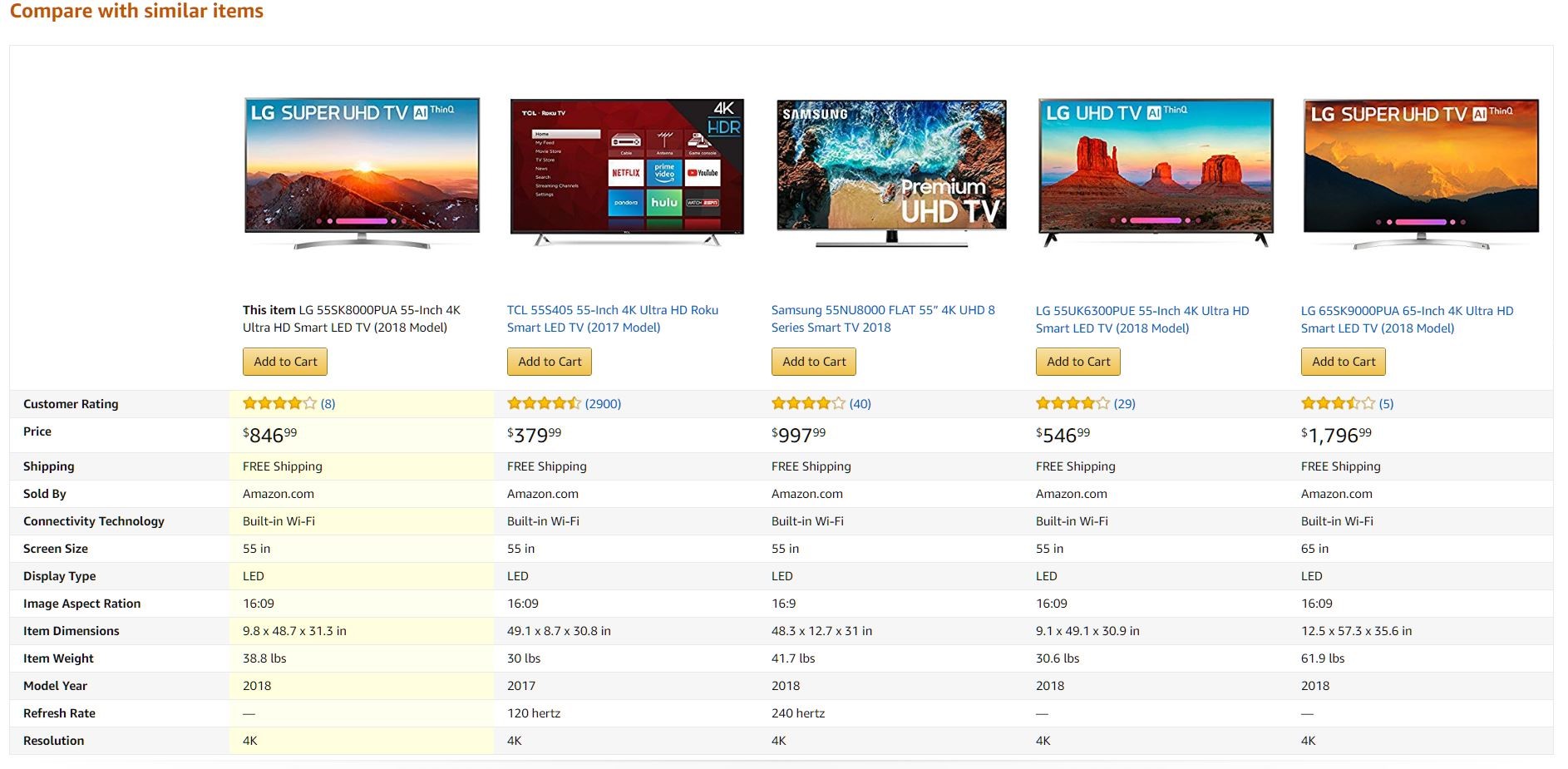 You don't necessarily need the accompanying text with those review scores, either. You can see at a glance which of these TV sets is more coveted by consumers, along with pricing info and specifications to boot.
Buyer's Guide
Less a conventional review and more a user-friendly or beginner's guide for selecting various products or services, buyer's guides are a great collaborative form of review. The idea is to help new customers through the buying process by identifying strengths and weaknesses in your products and services in order to help them decide which is most ideal. You may or may not incorporate user and peer review information within the guide to back up what's being discussed.
This works especially well when you offer products or services in multitier levels. You might explain, for example, why a customer would want a higher tier over a lower one, and what that means for their experience.
Customer Reviews Generate Trust
The most important thing to remember is that customer reviews help boost your company and brand's reputation by increasing trust and authority. You might initially think to silence or eliminate negative reviews, but that's a bad idea.
Instead, focus on providing a positive and healthy customer experience, and you'll soon find the positive reviews and comments outweigh the bad ones. It's also good form to respond to reviews publicly when you have the ability to do so. You might consider responding via social media or directly via comments on a site or review portal.
All in all, reviews are a great way to encourage customers to come forward and share their experiences, especially when you host them or highlight them through your own portals and platforms.