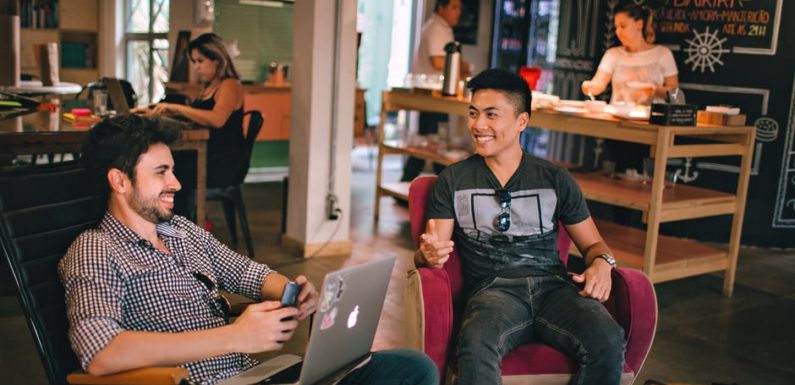 Employee Engagement is a way by which an organization can create work conditions that allow them to work to their fullest ability. Engagement with employees enables an organization to motivate employees in such a way that they work to the best of their potential and help in achieving the organization's goals.
Engagement with employees involves creating an open channel for communication where trust can develop. This leads to employees being motivated from within to work well and produce results. Some of the ways in which organizations use employee engagement traditionally include:
Using engagement feedback to find out the opinions of the employees.
Provide effective coaching for managers so that they can ensure the success of employee engagement.
Recognize and reward the efforts of employees to motivate them to do well.
Involved employees in the decision-making process.
Promote teamwork that also promotes engagement between employees
An app for engagement
The growth of the internet and mobile phones has led to mobile apps becoming very popular. These apps are used for various purposes – from ordering food to booking a flight, and playing games to online banking. Now there are apps even for employee engagement. Traditionally employee engagement has been carried out by implementing various strategies. Now employee engagement apps are available that can be effectively used to promote communication within the staff.
It is estimated that in the US companies spend $720 million on employee engagement. Studies have also shown that companies with engaged employees outperform others by 202%. Companies, therefore, are leaving no stone unturned to promote employee engagement. The popularity of mobile apps makes it easy to use an app for employee engagement. These apps offer a host of features that can be used to promote employee engagement leading to better performance of employees and the organization itself.
Using the app to enhance morale and performance
The first step is to decide which app is to be used. There are a large number of mobile apps that can be used for employee engagement. Once the app is decided, then it can be used to effectively implement employee engagement. The following are six ways in which a mobile employee engagement app can be used to improve the morale of employees and make them perform well.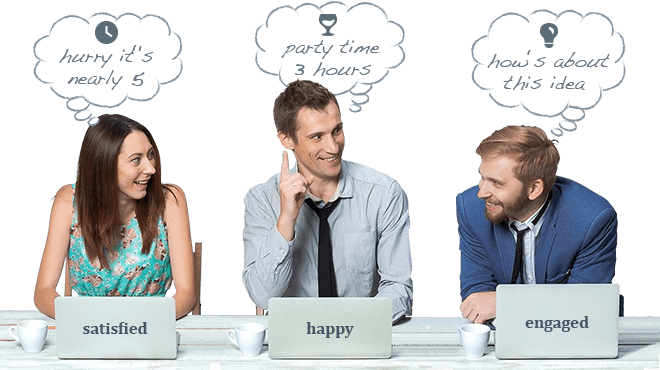 1) Improve internal communication
A study has shown that 91% of employees want a better relationship with colleagues in the office. An app can help improve internal communication. The app can be used to communicate with employees and inform and update them about the latest developments in the organization. It can also be used by employees to share information with each other. Apps can help inform employees about various events in the organization. Information on the success and achievements of the organization can be shared. The app can also be used as a forum to discuss various topics promoting engagement between employees. It can also help in brainstorming ideas.
2) Employee satisfaction surveys
One of the most common ways of engaging with employees is to use a questionnaire or survey to find out their opinions on various topics. This would help the management understand what motivates an employee more and what the employee's view on work conditions is. This survey can be used to identify areas for improvement, for not just improving employee satisfaction, but for the betterment of the organization as a whole. These surveys on the app can provide instant results for management to understand what is happening.
3) Professional development and learning
Employees, particularly those below 30 years, give the highest importance of learning and professional development as the factor that drives engagement. Regular training of employees helps them to develop their work skills and thus motivate them to perform better. Apps can be used to deliver training modules to employees, which they can go through at their convenience. It allows for interactive learning, which would be more interesting for employees.
4) Reward performance
All said and done, rewards definitely motivate an employee to perform better. Apps would be highly effective in tracking the performance of employees so that they can be rewarded. An innovative concept of reward points can be considered, where employees are given reward points for work done well, deadline achieved. Appreciation from customers, etc. At the end of the period, the reward points can be redeemed to actual rewards. This can be a great motivation for employees.
5) Social networking at the office
Apps allow social networking at the office, where employees can share posts, images and videos that could be work-related or otherwise. This helps to promote internal communication and improve bonding among employees. This is a great way of ensuring effective communication within the organization.
6) HR and accounts online
Common HR and accounts processes like applying for leave, viewing payslips, submitting timesheets, applying for advances, etc. can be done using the app. This increases convenience for employees and is beneficial for the organization. This also promotes employee engagement as it makes their work easier and they can do everything sitting at their desk.
Mobile apps can thus be used to promote employee engagement and increase morale and performance.