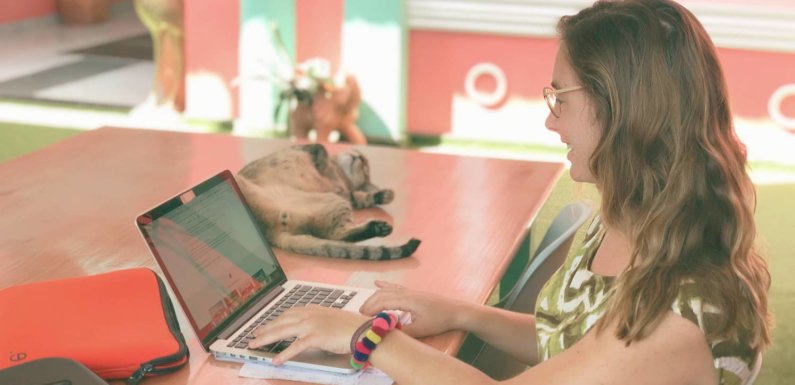 Small businesses, unfortunately, don't have huge budgets for promoting products and services. As a small business owner, you may be talented in your work and you have a great service or product however you don't get the traffic as you expect. Small business owners have to struggle in order to communicate the value of their products and services compellingly so that people can make the decision to purchase them.
Many businesses are seeking content writing experts to help engage their readers and connect with them. Content is a powerful tool when it comes to building relationships with audiences.
Often small business owners are trapped into the idea of pressuring people or customers to buy from them. That's why they use slogans like buy now, you cannot get this from anywhere else, don't miss out – and when you look at those statements, they are talking about "me".
Today, we are in a marketplace where people can shop around anywhere in the world. Rather than putting pressure on people to buy you product, why not work towards nurturing trust from the customer so that they accept to purchase from you. When you build trust and confidence with customers, they accept your products and services. They want to associate with your product and they are actually buying because they are convinced and have the confidence with you.
A report featured in a 2016 Content Preferences Survey indicated that 47% of people interviewed showed that they viewed about three to five content pieces before they would engage with a sales representative. Content can help in answering consumers' questions, it can help guide them in their buyer's journey. When a customer is ready, they will be able to purchase from you since they have developed trust from the credibility of the information you provided via content. Having said that, what are the tips for creating SEO content for small businesses?
Use Long-Tail Keywords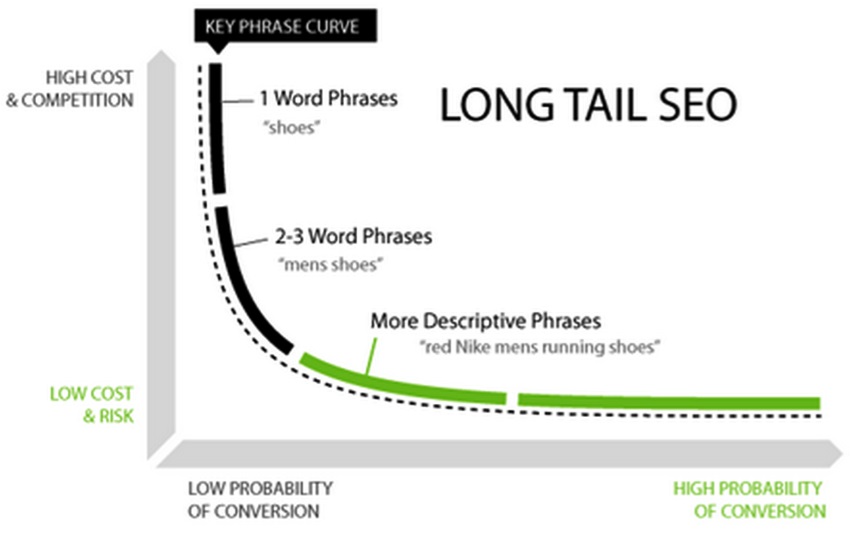 People type in words into search boxes of browsers like Chrome, Safari, Firefox, and others. Some words are short and others are long and search engines are able to interpret keywords to bring authority content that helps answer the questions posed. Small businesses find it difficult to compete with the larger entities that garner a lot of traffic and have built more trust, confidence, and authority from engines using short keywords. For example, you could have a boutique in Los Angeles that sells women's clothing. You can have the short keyword being "Los Angeles boutique" and the long tail keyword being "Los Angeles boutique for women cloths"
Small businesses may want to focus on specific long-tail keywords that have less competition from the big brands so that they gain trust and authority from audiences. Using long-tail keywords helps differentiate yourself and get better leads interested in buying your services and products. You can use keyword tools you find online like Google Keyword Planner or SemRush to help find appropriate long-tail keywords that interest your audience. Look at the competition level of the keyword and other relevant keywords you can use.
If you are outsourcing content writing services, you want to ensure that content writers understand what longtail keywords are and how to use them in writing the content.
You can have a keyword that brings you hundreds of searches per month, however, those are not qualified leads. It is better you have 20 searchers per month of qualified leads than hundreds of unqualified leads. You need to do research on competitor keywords to see what keywords they are using. There are many tools you find online to help you with keyword research. The information you get helps you get started and you can begin to compete with the other businesses as you find relevant keywords that work for your businesses and which are not used by your competitors.
Understand the Key Elements of SEO Content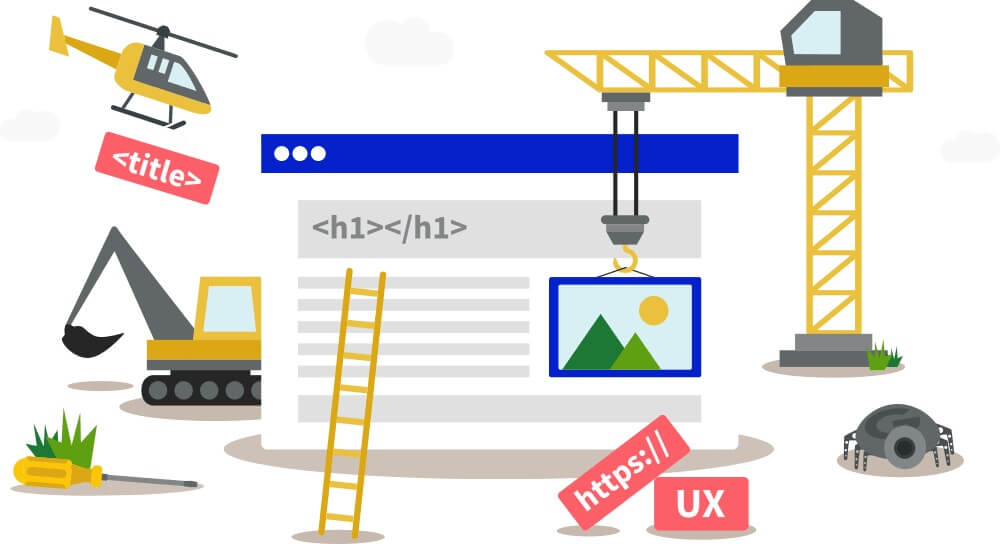 When creating content for SEO purposes, there are elements you should be aware of including the title, meta description, page links, keyword frequency, and the content itself.
#1 Title
Your title should have a clear description and have the primary keyword contained in it. Search engines rely on a keyword to find and display relevant content from a search query. Ensure you keep the titles within 50 and 60 characters long so that they display properly. Too long titles may not be displayed properly or you may have only part of the title displayed and audiences won't know exactly what the content is all about.
#2 Meta description
While the meta description tag you place on a page may not affect the SEO ranking of the page, the keywords contained in the meta description do show up within the search results. You can benefit when you use the correct meta description because it allows readers to gain more understanding about what is in the content they are about to click. A meta description is a piece of important secondary information that helps the audiences to read to gain some insight about the content they are able to click. So, structure your meta description properly and ensure you use the keyword. The meta description should be about 165 characters so that is can be read by the engines and audiences.
#3 Content
Engines use algorithms to read the body of the text and find out if it resonates with the keywords you have used. Quality is the first rule of content writing- you need to provide quality content that adds value to the readers. Create content that audiences would want to share or link into it. Show that you are an expert on that topic so that you build trust with the audiences.
#4 Keyword frequency
The number of times you use a keyword or a phrase appears on a content page is called keyword frequency. You should only use keywords that are relevant to the content you are creating and that focus on answering the question consumers raise. Try to avoid keyword stuffing because it is going to make visitors abandon your page and increase bounce rates. Having content that is stuffed with keywords will eventually have a negative impact on your search engine ranking.
You can use a keyword after say every 250 words and ensure that you have a mix of primary and secondary keywords. Rather than repeating the same keyword, you can use a similar keyword.
#5 Page Links
If you are writing about a certain topic, you may want to link to other authority sites that feature the same or similar topic. Linking to authority sites allows you to gain a better ranking in search results. It helps you provide credible content to the audiences. If the audiences want to learn more about a particular thing you are discussing, they can head to the external link. Search engines will reward you when you link to quality pages. However, ensure that they are relevant links and the content in the external link related to the content you are have created for your website.
Understand What's SEO Copywriting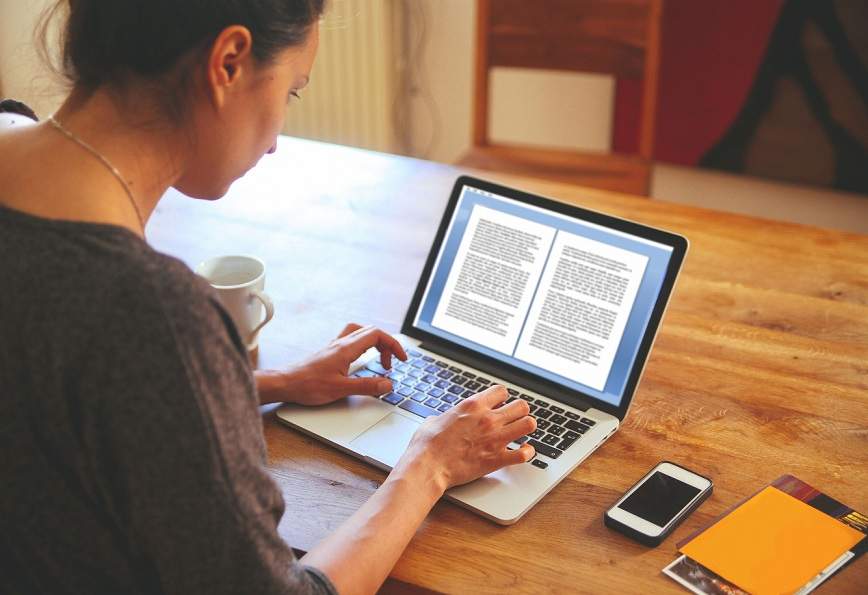 SEO or search engine optimization allows businesses to grow visibility and receive traffic for the website through organic search. Copywriting involves creating engaging and creative materials to help lure customers. SEO content creation is about crafting content that is compelling so that other people will want to promote it by sharing and linking it thus increasing authority and trust. When you have content being shared and linking to, it helps your website to rank well for particular keywords. SEO writing offers two functions – engaging the readers to help build authority and trust and using keywords to help engines understand the content you have posted or published. Quality content is very important if you want to build confidence and trust with your audiences.
You may want to hire an expert hire content writer knowledgeable on your niche to help provide you with quality content. The tone, style, and vocabulary and structure of creating content come in handy if you want to get quality content. You want content that grabs the attention of the readers and it flows smoothly from paragraph to another. You want content that has prose and which communicates effectively the point you want to pass across to the reader.
Create Meaningful Content for your Audiences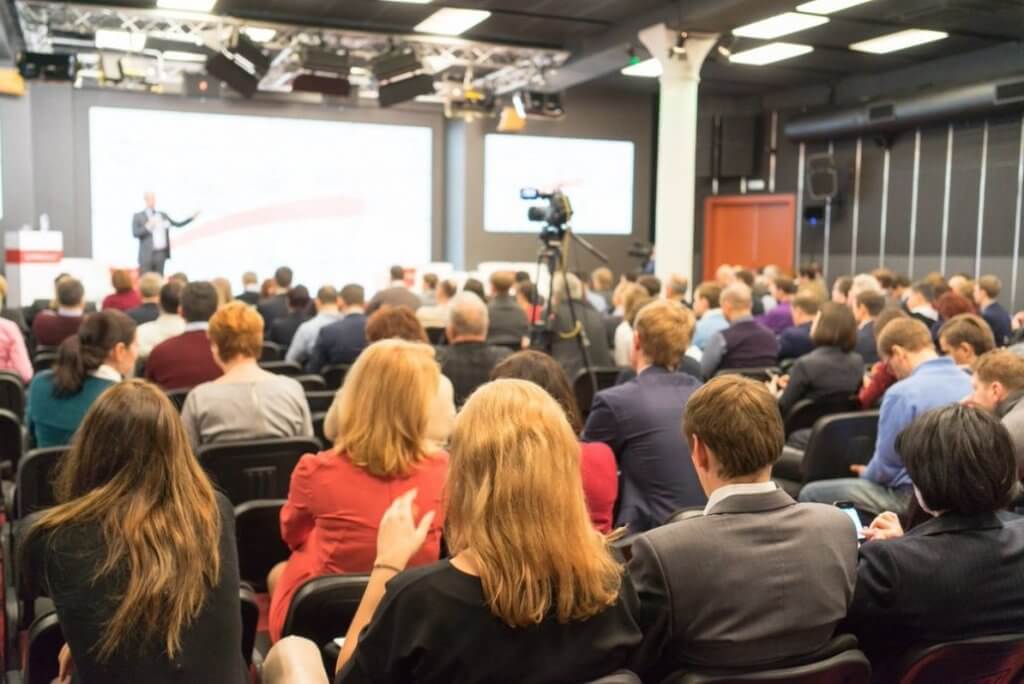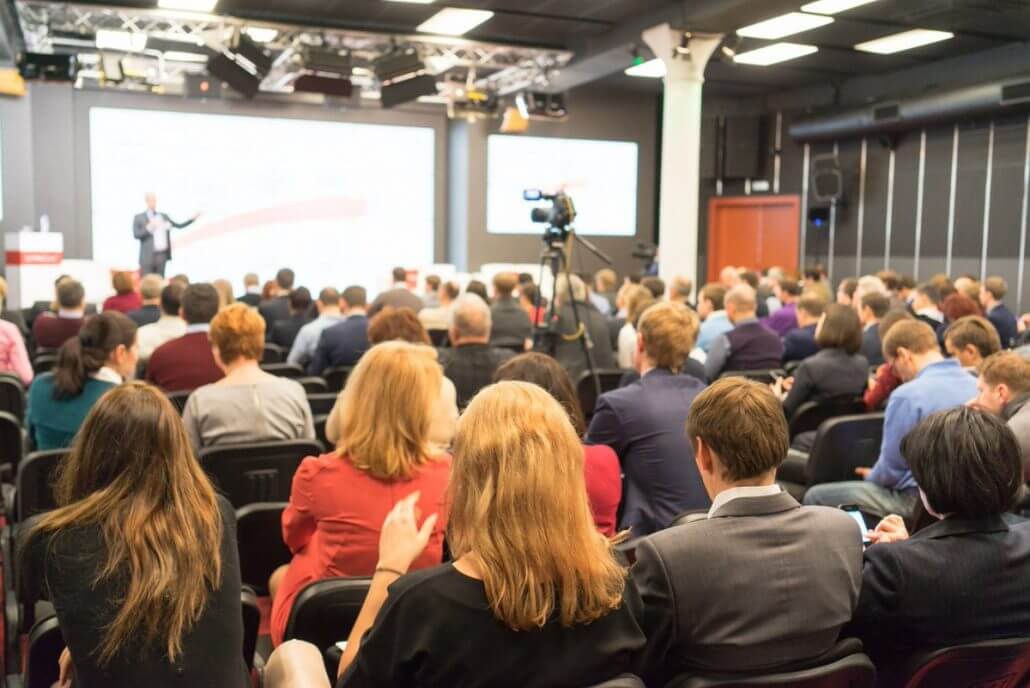 When creating content you need to ensure that you write it for your buyer personas. There are various things you should look at when you curate the content.
#1 Buyer personas
You cannot create meaningful content when you don't know your audience. You need to identify your readers so that you present appropriate content. Don't assume who your audiences maybe – you need to research to identify them. Having buyer personas allow you to know your customers. A buyer persona is actually a fictional representation of your real customer based on the information you derive from the market. For example, your existing customers can give you information about your buyer persona. When creating a buyer persona, you want to consider behavior patterns, demographics, goals, and motivation of the existing customers.
A buyer persona explains the problems of your customers as well as the role and concerns of the customer. It allows you to create content that goes hand in hand with their information needs. You can look at what your customers are answering about and try to provide answers to those questions. When you shift attention from the targeted audience to real people with particular wants, needs, and interests, you are able to get better ways to serve them.
#2 Storytelling
People want to hear great stories about brands, services, and products. If you want to create content that will stick in the minds of consumers, it has to tell a great story. Stories allow people to use their imagination. It allows people to have situations and characters that they can relate to.
If you want to make content stick in your consumer's head, then tell a great story. We are drawn to stories that allow us to use our imagination, have characters and situations that we can relate to, and think about the possibilities of what may come. The success of a brand is connected to people's emotions. You need to tell a story to the people you are targeting to create that emotional connection. That's what differentiates a brand from a competitor. You have seen people choose Pepsi over Coke or Android over iPhone. The emotional connections you create with people is what determines whether they will associate with your brand or not. Content is a good way of building that emotion. Using a good storytelling approach to content helps you build the connection.
#3 On-Page SEO
You also want to optimize the content on your page to ranker high on SERPs. On-page SEO consists of things like the title, domain name, content, subtitles, image alt text, internal links, mobile-friendly pages, page loading time, and ease of navigation.
Use Outside Sources to Rank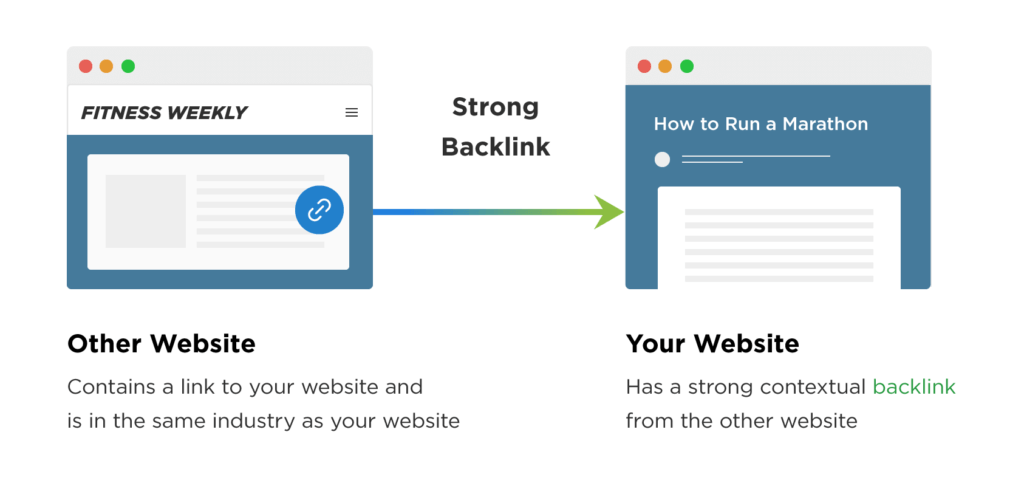 More than 70% of the ranking of your web page can be contributed to things happening outside the website. Off-page SEO is as important as on-page SEO. Search engines work to ensure best results for searches, off-page SEO helps offer engines information about how other websites perceive your blogs or webpage. Link building is an important aspect of off-page SEO. You can ensure that you receive backlinks to your page by creating content that's of high quality. Also, work towards building social media engagement through the use of content. Also, you can work out your online reputation management by ensuring that you only have quality backlinks to your site. If low-quality links are coming to your site, you can remove them using tools like Disavow Links.
Create Unique Content
When it comes to creating content, you want to avoid producing generic content. You don't want your audiences to read what they read from your competitor or from other sites. Generic content makes you face a lot of competition. You need to narrow down your audience and build content that targets that audience. Use unique content so that you encourage people to share it. Also, when you have content that is of high quality and unique, it allows the audiences to discover that you know what you are doing or you are an expert in that view and they won't hesitate to come back to get more answers to their questions. Make sure that you answer questions your audiences ask on the content.
While you may not have unique content, you can try to address something unique to your brand or service or product. Also, if you are borrowing information from other sites, ensure that you cite them as a resource for your content and try to add in something more based on your knowledge and understanding of the topic so that you offer more insight to the readers and remain more unique.
Conclusion
Unique, informative, compelling, and entertaining content is the lifeline of your brand. It connects you with your audiences and helps build trust with them. When creating content, make sure that address the problems or questions of your target audiences. Ensure that you structure it correctly and observe the best SEO practices including on-page and off-page SEO. You want to ensure that you regularly post content so that you keep on connecting with the audiences. Since creating content requires the skill, if you cannot do it on your own, you should seek a professional creative content writer to help with your content needs.