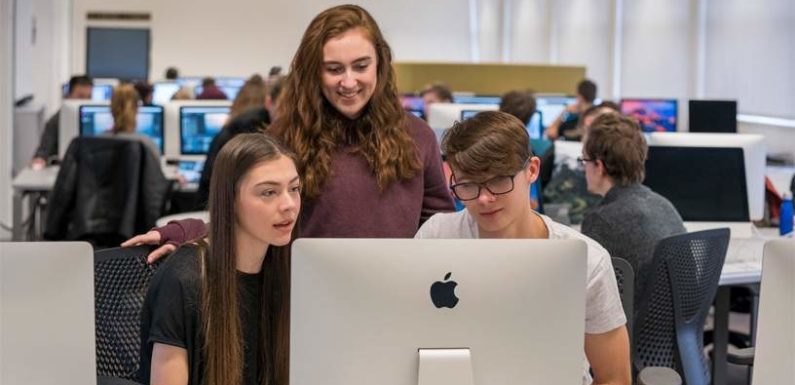 Entrepreneurship is living a few years of your life in a way that most people won't so that you can comfortably spend the rest of your life in a way that most people can't. An entrepreneur is a person who has the ability to take risks in order to achieve something big in life. Many people decide to become an entrepreneur because they can see the reward for the risks that are involved. However, there are some people who are not tech-savvy and they are completely unaware of the digital tools that are available on the internet for managing businesses.
This main objective of this article is to spread awareness about the digital tools that can help you manage your company so that you carry out your business related activities effectively and efficiently.
Being an entrepreneur, you will come across many obstacles before you reach your final destination. Nevertheless, the end result is surprisingly delightful and rewarding. In order to fulfill your dreams, you will have to undergo a road full of problems and in this journey, technology can play a vital role to help you achieve your goals. Businesses that have successfully incorporated the latest technological equipment in their operations are reaping the benefits of being pioneers in the industry. It is never too late to start doing the right thing. Therefore, you should implement the modern digital tools in your business to make it successful in the market.
Proof-Hub – Project Management
Every organization needs to have a practical approach towards managing its projects. They have to keep all the upcoming tasks organized and aligned to keep the flow of operations smooth and steady. Being an entrepreneur, it is your duty to collaborate with your clients and to keep your team organized. Facilitate them in carrying out the assigned tasks effectively and efficiently. In addition to this, you should be able to communicate with your workforce so that they can understand the objective that you are trying to achieve. This will motivate them to work in accordance with the goals.
Proof-Hub is one of those digital tools that help you plan and organize documents so that you can easily draft what needs to be accomplished and delivered to the customers in a timely manner. Moreover, this tool helps you remotely access the tasks with a mobile application so that you know what is going on in the company in your absence.
Evernote – Making Notes
During your journey as an entrepreneur, you will face different challenges and you might have to continuously change your business strategy to cope up with the changing trends of the industry. There are numerous things that require your attention for example; managing cash flow, keep book records, maintaining an inventory and many other things.
At times you forget to do something important which can cause major issues for your business in the long run. Therefore, you need Evernote, an application that allows you to write down your ideas and tasks that are yet to be completed so that you do not forget to execute them. In addition to this, you can also record voice notes and note important information for later use. With Evernote, you can easily share notes and voice memos with your friends and colleagues. Moreover, with an active internet connection,  you can sync two devices as well which enables you to save information on two different platforms.
Help-Scout – Customer Support
The way you talk to your customers says a lot about your organization. You need to deliver a good value for the money your customers spend on your products and services. It leaves a great impact on your corporation. If you lose your customers, your business is bound to fail. Therefore, satisfy their needs and requirements whenever they come across a problem in your service.
Help-Scout is a tool that helps you deliver a delightful experience to your customers so that they can feel like an integral part of your organization. Try to keep an easy interface so that your clients can easily connect with you and get a wonderful experience of personalized customer support.
Hub-Spot – Customer Relationship
In the business world, building strong customer relationships is extremely important because customers are the key stakeholders of your company. Organizations all over the globe use different CRM (Customer Relationship Management) software to maintain relationships with their clients. In order to maintain strong relationships, you need to record the details of your clients. For instance, their contact details, mailing address, their interests, and their shopping patterns. This information will allow you to make proper strategies as to how you should approach them and deliver a unique customer experience.
Hub-Spot is a great tool for maintaining customer relationships. It offers a user-friendly interface which is easy to understand and operate. Moreover, with Hub-Spot, you can use various other features to promote your content online, track the performance of your website, market your products and services and much more. Furthermore, this particular tool is easy to use and can provide significant leads to your business.
Boomerang – Email Management
When it comes to running your business, you will have to establish an email account. This particular account will be used for sending out emails to customers and suppliers only. Managing your company's email account on a daily basis can be very time consuming and hectic. There is no doubt in the fact that spending long hours in such a task would reduce the productivity of your business significantly and you will have to shut it down eventually. Therefore, you need to come up with an alternative to save time and effort that is utilized in such activities.
Boomerang is a Gmail plugin that helps you organize your email account in a classified manner. You can significantly improve the productivity of your business by organizing your emails. With Boomerang, you can also set reminders for your incoming emails. This way, you will not miss any important messages from clients as well as suppliers.
Podcasts – Entrepreneur Inspiration
Learning should be a concrete part of your life so that you can come up with creative solutions in case you come across a difficult situation. Podcasting is a great way to promote learning and for acquiring fresh knowledge. These digital audio files have become a powerful tool for many business. The reason is simple. Podcasts help you build strong relationships with your customers because people usually subscribe to these channels and listen to every recording that you post online. Quite often, listeners develop a sense of belonging towards the speaker and become loyal to the brand.
Conclusion
These digital tools are very useful for entrepreneurs who have just started their business and are looking for useful techniques that can help them manage their business in the most efficient way possible. These tools are not to be missed if you want to establish a strong foothold in the market.