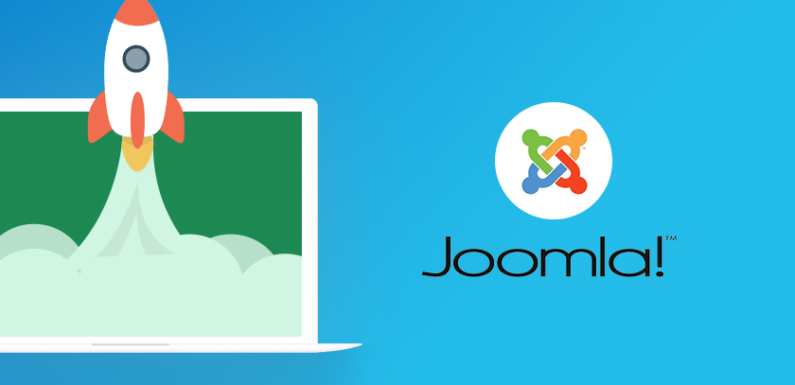 Every small business aspires to attract more visitors to its website and convert them into customers. An effective business website is one of the most significant steps for increasing the web presence of a business.
Most small business owners are willing to spend a huge sum on website development, but the challenge doesn't end here.
These businesses are limited by the availability of experienced human resources. This considerably affects the quality of inputs in the website development process.
Small businesses are in the early stages of development. They lack essential insights about the features and functionalities they might gradually need in their website as the business grows.
The above challenges have motivated many small businesses to go for content management systems for their website development.
There are many such open-source CMS packages available for website development. Some are multi-purpose, while the others are domain specific in functionality. Joomla is one of the leading CMS packages in the field of website development.
Here are the prominent reasons why Joomla is the answer to your SMB website needs.
#1 Ease of Setup
Owing to its fame and widespread use, most hosting service providers have special plans available for Joomla website hosting. However, depending on their budget, businesses can choose the relevant hosting plan which suits their requirements.
Almost all popular hosting providers, including BigRock and GoDaddy, offer a one-click installation facility for Joomla. So, you can install and configure your Joomla website conveniently in just a few easy steps.
These specific hosting plans also take care of the basic space and technology requirements for a Joomla website. Nevertheless, as the business grows, you can upgrade the plan.
#2 Ready-To-Use Extensions
Open-source community from the world over contributes to the development of the CMS packages. This gives these packages versatility of features and functionalities that can help you meet all your website needs.
Joomla extensions directory contains a variety of ready to use packages containing different features and functionalities. You can integrate these with your website easily and conveniently. Moreover, this gives you the opportunity to select those that match your needs.
You also require ideas for improving your user experience on your website. You can search the extensions directory of Joomla. It has loads of extensions that you can use for your website.
Joomla extensions are available for a variety of categories. SEO, social media, access and security are some such categories of extensions which are most sought after by businesses which are in their initial stages.
#3 Variety of Templates
 The user interface is one of the most important factors to be considered before development. It ultimately determines the initial user impressions for your website. It becomes very difficult for startups to choose the right design for their website.
There are numerous Joomla templates which can be installed on your website to meet your website design needs. Some of these are industry specific and help you build a website that can effectively attract your prospective customers.
Most website development companies offer Joomla templates and extension development services. You can seek professional services for customized website development for any specific requirements.
#4 Systematic Updates

The open-source community has developed Joomla over the years. Owing to the experience and expertise coming from so many sources, Joomla has evolved at a very fast pace incorporating the latest trends and security needs at each step.
Based on the queries and feedback from users and developers all over the world, Joomla keeps improving on the features and functionalities by releasing new versions of the package regularly. Using Joomla, you can be sure of developing a website which is up to date with all the trending functionalities.
Mostly, the same is true for Joomla extensions and templates as well. New templates keep adding to the pool. Furthermore, to match with the updated versions of Joomla, most of the high-rated extensions are upgraded regularly.
#5 Easy Website Management
Once made, a website needs regular updating to be able to serve the intended purpose. Most businesses hire content writers for managing the content on their website. But, writing the content and laying it out on the website are also two different issues for small businesses to manage.
Joomla's user-friendly control panel allows easy updates of content on the website. So, the task of updating the website regularly can be carried out effectively and conveniently. Due to its ease of use, it is possible to train the writers to directly post content on the Joomla-based website.
The control panel allows hassle-free settings for SEO. Similarly, it facilitates setting the access control permissions. It is equally convenient to edit, delete or update content on a Joomla based website.
#6 Sources for Support
Being a favorite of the open-source community, Joomla has a huge list of users and developers from all over the world who keep contributing their valuable feedback about Joomla and offering support through online forums.
Joomla has its own community forum as well. It is an aid for those who need help with Joomla installation and configuration. Likewise, it is a good resource for seeking suggestions before selecting any new templates or extensions of Joomla.
Right from resolving errors to general queries and even complex technical issues, these forums act as hubs for users and developers to discuss and find support. If you are unsure of the hosting plan, this forum can help you with that as well.
Learning from some of the highly experienced Joomla developers from all over the world can definitely yield one of the best solutions for your business.
Conclusion
Establishing one's business is like a dream come true for entrepreneurs. So, small businesses deserve the best of resources to grow and make their mark in the industry.
Don't wait any further! Venture into the World Wide Web with your Joomla website now.
Finally, do also share in the comments, if you have any suggestions for small business websites.