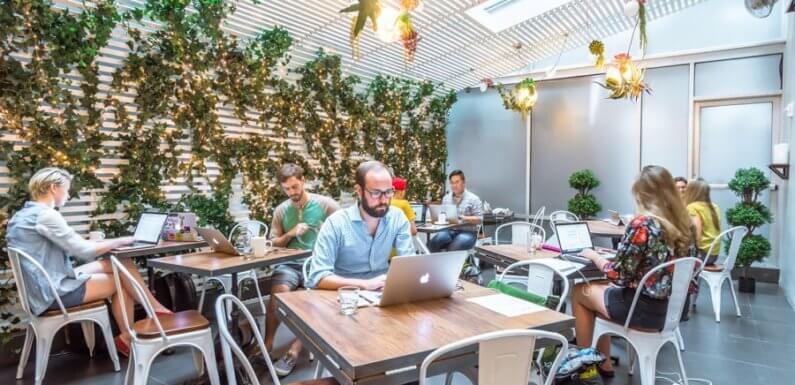 So, you own a small business… good for you! But, at the risk of sounding like a total buzzkill, you should probably know that starting a business isn't a guarantee of success… even when you have a great product and business plan. Countless small businesses spring up every year… but unfortunately, not many of them last.
But why do businesses fail? Well, in most cases, it simply comes down to inefficiency and low productivity. If you're new to managing a team, then you may have realized that keeping yourself (and your team) productive isn't always an easy task.
But there's no need to pull your hairs out just yet… we've got you. Here are 6 simple applications that will make your business much more organized, productive and efficient.
1. Time Doctor
If you're really serious about increasing productivity and efficiency for your business, then you need to maximize time. And one tool that can help you do this effectively is Time Doctor. Time Doctor is a time-tracking software that is designed to help a wide range of people, from freelancers running solo gigs to large corporations managing several employees.
Time Doctor helps you track how much time you spend on productive and unproductive activities, it then gives you a daily and weekly report detailing exactly how you spent every single minute of your workweek and how to improve.
But that's not all – besides time-tracking, Time Doctor also helps with project management and employee monitoring. So, if you love to create projects and monitor if and when employees are actually working on those projects, then Time Doctor is all you need.
Specific features of Time Doctor include application and website monitoring, activity levels monitoring, project status monitoring, screenshot monitoring, timesheet management, invoice management, payroll management.
Pretty cool… huh?
2. Hubstaff
Okay, next up is Hubstaff, which is a time-tracking software quite similar to Time Doctor. Hubstaff doesn't just track time, too… it can be used to monitor what employees are doing during working hours. Hubstaff comes as a desktop app from which employees can choose when they'd like to start tracking their time.
Hubstaff monitors what websites are visited, what apps are being used, the level of screen activity and how much time they actually spend in front of their desktop. With this data, it creates an individual report for each employee, which you can assess and make necessary corrections.
3. RescueTime
Speaking of time management tools, here's another one that may be worth your time. As the name implies, RescueTime can help rescue those social media-consumed hours of the day, thereby helping you to get the really important stuff done.
RescueTime monitors your online activities by tracking websites visited, active windows and the various programs you use. It then gives you a report of how efficiently (or wastefully!) you spent your day and how you can be more productive.
Some of the main features of RescueTime include website-blocking, on-screen reminders, tracking of time spent on mobile devices, weekly email reports containing a productivity score, as well as goal setting and prioritization, among other things. The best part? It has a free (but limited) plan you can use if you don't have a budget for it.
4. Hatchbuck
Tracking leads can be an absolute nightmare if you rely on traditional tools and methods. And this is exactly why Hatchbuck was created. Hatchbuck an all-in-one marketing and sales automation platform that was created to make lead-tracking easy for small business owners.
So, how does it work, exactly? Well, the short version is that Hatchbuck allows you to manage contacts, automatically communicate with leads and conveniently track deals at every stage of the sales funnel. The best part is that it's easy-to-use, fully automated and cheap.
5. Asana
If you manage so many different projects simultaneously, then you should definitely check out Asana. It is a project management tool that allows you to create projects, set goals for each project and manage every step of the process. Within each project, you can create boards to sort tasks based on completion and also to communicate with the relevant team members via the message threads available under each task.
But that's not all – Asana also aids productivity by allowing you to set and manage all your important goals while giving them a corresponding deadline. As if that wasn't enough, Asana also integrates with popular apps like Slack, Google Drive, and Microsoft Teams, making communication through these channels a seamless effort.
6. Trello
Okay, so having a team can help you get more done in a day. But if you don't figure out how to get the team to work effectively, you'll probably spend the bulk of your time "managing" the team instead of doing other really important stuff. So, how do you make team management a lot easier on yourself? Well, I've got just one word for you – Trello.
Trello is a project management platform that allows you to set and track tasks without feeling like pulling your hair out. The great thing about this app is that it allows you to structure and reorganize projects while keeping communication centralized so that every project member can easily pitch in their brilliant ideas. And this saves you a chunk of "managing" time.
The Bottom Line
Running a small business can be truly rewarding… if you use the right tools. Try out the tools in this list and you'll be on your way to increased productivity and efficiency.