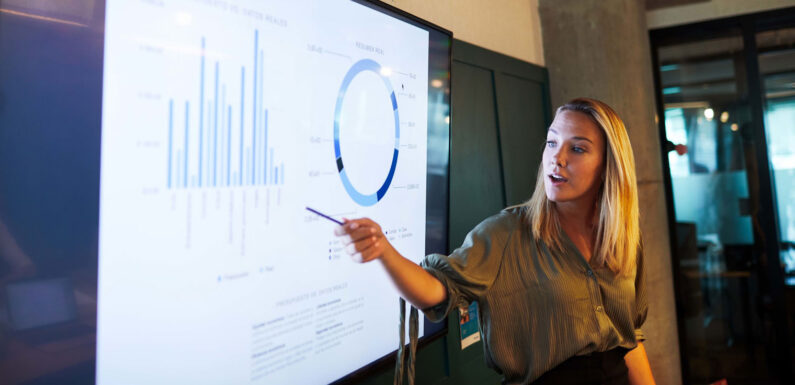 Every student's interaction with their university or learning center leaves behind a digital footprint. These interactions, be it logging into the virtual learning portal in data analytics, submitting an assignment online, or accessing the student's library, generate considerable data. By implementing the right analytics strategy, this data can improve teaching and ensure better student success.
The use of analytics in education involves collecting, measuring, analyzing, and reporting data on the progress of learning or other contexts in which it takes place. With the increased availability of big datasets around learner activity and digital footprints left by student activity in learning environments, learning analytics take us further than the data currently available can.
How educational institutions can leverage data analytics?
Students overall seem to like having a better data experience provided to them on their performance and progress.
A boost to your selection process
While determining the students to be admitted into a particular batch, looking at certain academic analytics can help you identify which students are likely to do well. This can be done if you can rightly analyze their previous academic history. You will be able to make the judgment call and predict their success even before they set foot in the institution.
For example, a student was accepted to your institution and opts to study engineering. Using the data, you already have about this student — like their SAT scores and high school GPA — you can assess whether or not they are likely to succeed in the engineering program. Did they struggle with a particular subject? If so, the student might require additional support for this. The student can approach their advisor to review other options, like exploring a different program or beginning with a remedial course.
Continuous, ongoing assessment to improve student performance
Purdue University, Indiana, had implemented a Signals data analytics system that identified potential problems in student performance as early as the second week of a term. It mines data from the virtual learning environment (VLE), the student information system (SIS), and the grade book to display a 'traffic light' indicator showing the risk factor for each student.
This is one of the earliest instances of using business intelligence and analytics in education. In a survey conducted as part of this project implementation, 89% of students considered Signals a positive experience, while 74% said their motivation increased by using it. The system fetched better results for the university with around a 12% increase in B & C grades and over a 14% decline in D grades. It also improved student engagement and interactions with their facilitators.
Remedial assistance to struggling students
Learning analytics can help provide remedial intervention for students struggling with a particular course before it becomes a severe issue for the student or the institution. After all, placing failed students on academic probation at the end of the semester helps no one. We can provide additional support wherever necessary by establishing a continuous practice of sharing learning analytics between the concerned advisors, professors, and students throughout the term.
Do they require tutoring? Are they struggling to balance their life with school? Or are they struggling with the wrong program? Their advisor can assess the situation and figure out a solution that will benefit both the student and prevent them from failing in the first place.
New York Institute of Technology (NYIT) implemented a predictive analytics model in collaboration with its counselling staff to identify at-risk students with a high degree of accuracy. The model aimed at increasing student retention in the first year of their studies. It helps identify students in need of support and share the information to support counsellors in their work. Around 74% of students who dropped out were marked 'At risk' by the model.
The process included mining the relevant data, running the analytics, and displaying the output in a format that was helpful to the counselling staff. The results dashboard included a simple table, with 
one line on each student, their probability to return to their studies the following year, the percentage of confidence in that prediction from the model, and, most importantly, the reasons for the prediction. This provided the counsellor a basis for a conversation with the student about their situation and future plans.
Improve interdepartmental communication
Data silos exist across campuses. Programs have various data coming in from disparate sources, which makes data sharing difficult in the absence of appropriate tools. Using data analytics along with good, structured reporting software can help build a collaborative data approach that immensely benefits an organization.
Sharing relevant data can help save resources. For instance, if enrollment in the natural sciences program is declining while the biological sciences are growing, institutions can maybe think of combining these programs. While the appeals for these subjects are different, they are similar in many ways, and the differences can be addressed in the way the program is being marketed.
Make informed choices backed by data
Deciding where to pursue our education is one of the most significant decisions in life. Students usually spend months, if not years researching their options. A public fact report, assembling the different data sets about class sizes, tuition, student-teacher ratio, and outcomes, would be a great initiative to help your prospects take the right decision.
Educational institutions can also put these data sets to work while tracking their enrollment trends. These data can help you understand everything about students applying, enrolling, and graduating. This is critical when it comes to the planning and recruiting process. For instance, a dip in enrollment for a particular demographic in a course can signify an underlying problem.
Learning analytics helps take the first step toward a resolution, which is identifying the existence of an issue. Once the organization can identify the issue, they can bring in their internal team or institutional research department to determine the cause and resolve the problem. Another scope of use for this data lies in targeted marketing approaches. If the location of students who apply and get enrolled in the institution is identified, the university can flexibly improve the offerings in these targeted areas.
Conclusion
Leveraging data analytics in your institution starts with a solid action plan. You will need to first create clear-cut goals regarding the data sets analyzed and the use of this evaluated data. You'll also need your employees on board with the data platform and strategies you are planning and how they are to be used. It also includes creating data accessibility based on appropriate permissions and data organization requirements. Most important of all, choose the right development partner!