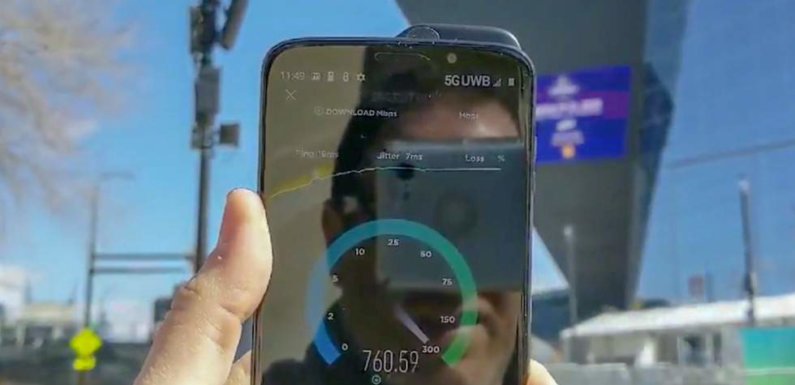 Needless to say that internet speed matters for all mobile phone users. But it is known to a very few that the available internet speed or network bandwidth plays a significant role for developers to develop a mobile app in all kind of category. 
In recent years, all mobile app development company has started to consider internet speed while developing a mobile app. In Latin American countries and Asian countries where the network bandwidth is low, big companies like Uber and Facebook have launched their 'lite' apps which can run without a glitch even on low network bandwidth. 
On the other hand, where the network bandwidth is very high, companies are deploying resource-heavy apps like streaming apps, media-rich social media apps, HD video calling app and gaining a good amount of users. 
When during early 2000, 3G technology became accessible to most of the global population, many mobile app development companies were emerged and developed some of the groundbreaking apps which enabled users to send and receive the pictures and even make a video call. 
Now, with the rollout of 5G, the mobile app development landscape is again likely to be revolutionized. According to GSMA data, more than 1.4 billion devices will be running on 5G technology by the end of 2025. Looking at its popularity, many mobile app development companies have already started working on developing 5G enabled mobile apps. 
So, in this blog, I will share what kind of mobile apps you are likely to see in upcoming years or how 5G technology will change the mobile app development landscape. But before discussing it, it is a rational idea to know the major properties of 5G technology. 
How 5G is different than 4G?
LTE 4G is one of the best wireless technologies among its predecessors. Even the 5G technology depends highly on the existing 4G technology. 
However, speed, security, battery consumption like many other poor properties of 4G have fueled the discovery of its next-generation wireless communication technology, 5G. 
Following are the top properties of 5G which are way efficient than 4G.  
Lesser network latency 
Network latency is nothing but the time a packet requires to travel from one destination to another in a network. In 5G technology, the network latency is just a millisecond which is around 50 milliseconds lower than 4G technology.
Enriched battery life 
Because of low latency, the required battery power in 5G enabled devices decreases to a significant level. Compared to 4G, the battery consumption in 5G technology is 10 times lower which means users can now stay on a mobile app for a long time without caring about the battery drain problem. 
Improved precision  
5G technology uses higher radio frequencies which are ranged between 30GHz to 300 GHz and shorter wavelength. So, the precision capabilities of 5G are very extreme which will eventually help GPS – integrated mobile app.  
Superlative connection density 
The connection density refers to the ability of the network to connect the number of devices per square mile. In the 4G network, there are only 2000 devices can be connected per 0.38 square mile while 5G supports 1 million devices in the same space. 
So, now when you are familiar with 5G and its properties, let's move ahead and understand how these properties which we have just discussed will change the mobile app development landscape. 
How 5G will change the mobile app development landscape?
5G will surely end the story of people complaining about low internet speed. But more importantly, it will open many windows of opportunities for mobile app development companies to develop mobiles apps which are graphic-heavy, efficient, fast and can solve many problems of construction industry, mining industry, education, and health care sector.
Following are the 5 ways, 5G technology can change the future mobile apps. 
Media-rich apps   
All social media apps are made out of images and videos. But large size images and videos kill the data plans of users and so, people of many developing countries don't prefer to use such kind of resource-heavy mobile app. As a result, companies which have invested parcel of money to develop social media apps can't reach to their desired installation rate. 
But with the advent of 5G, mobile app development companies can develop more media-rich apps and apps which consume lesser data than 4G technology. Thus, in the near future, the scope of developing streaming apps, apps like tiktok and HD video calling app will increase to the next level.  
Faster apps 
App loading time has always been a headache for mobile app development company as many users just hate to wait to land on the home page of the app. 
In such a scenario, the 5G technology comes to aid. Because of its less latency rate, the app loading time can be reduced to 1 to 2 seconds. Moreover, the file transfer speed will also increase. File transfer speed matters a lot as many apps work around transfer the file, money and many more. 
More VR and AR-enabled apps 
VR and AR-enabled apps run in the real-time and any app which runs in real-time utilize more network bandwidth. 5G technology has enough bandwidth that any AR and VR apps can work in real-time without any lag. Because of this, EdTech and MedTech will be rewarded with some of the groundbreaking AR VR enabled mobile apps which will actually satisfy the core purposes of users in the most possible way.
More navigational mobile apps 
There was a time when navigation apps have specific category; they were developed to satisfy the only purpose which was navigation. But recently, almost all feature-packed apps come with the inbuilt navigation system which is just a part of the feature set. For example, Uber is the ridesharing app, yet they have integrated navigation into their app. 
In coming years, mobile navigation will become more accurate and a whole new world for opportunities for navigation-based businesses like an on-demand service business, taxi booking business, the e-scooter rental business will open up. 
Next-gen IoT integrated apps   
During recent years, both the play store and market are flooded with the IoT integrated apps and IoT devices. However, the current generation of wireless technology, 4G, is the major barrier for the IoT device owners to generate more revenue as 4G can connect only 2000 devices per square kilometer. 
5G technology that can connect up to 1 million devices, has the potential to double the revenue of such IoT apps owner. Here, it is worth to mention that one industry which will get everything out from 5G's unique capability to connect more devices is the e-scooter industry. The whole business model of e-scooter rental business work on IoT technology. So, 5G can make their business model more efficient and more profitable. 
In the nutshell 
 A lot of new technologies have been coming across us every day. But only a few technologies can affect our lives in a positive way. 5G is among those technologies. It will not only make people happy over a good internet speed but boost the mobile app development market. Any entrepreneur who is planning to launch a new app in the market should consider the 5G enabled mobile app because the future is for the same. Moreover, 5G technology will affect a lot of already published app too. Owner of such app will need to rewrite their apps to make sure the constant user flow.  However, one thing which we don't need to overcome is the cost of 5G data!