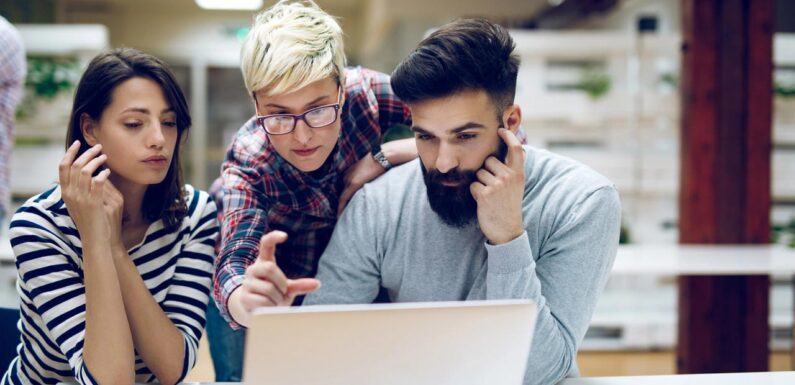 It is not always easy to pick the right software development company for your business needs. Here's what you need to be equipped with while hunting for a verified software development company.
Excerpt: Choosing a software development company needs hands-on experience. You need to clearly understand the pointers that need to be implemented before shortlisting the companies.
Are you in the market looking for a software development company? The immediate step is to jot down the pointers that make up your business checklist.
Tips for choosing the right certified software company
You might feel stuck and daunted by the availability of the preferences. It is something that can transform your task into a hectic one. At this point, a question might hit your mind: does it have to be so difficult every time to choose a software development company to develop an app or software suiting your business needs?
And that is the reason why we have designed this guide content for our readers. Here we will help you walk down the simple and effective steps that one may take to avoid the common pitfalls while selecting the perfect software development company for your needs.
If you choose PHP as your base language, looking for a reputable PHP development company should be your next step. Once you know your business goal, you can clearly define your goals, objectives, desired outcome, and deadline.
Once you are clear from your end, things will become easy for you and your chosen software company to enact accordingly. Of course, you cannot have everything ready and chalked out before you start your search. But a decent rough sketch will help you to plan your next route.
But, some of us might think, why we should even invest our time chalking out plans before we begin. The reason is it saves time and money.
Bonus Tip#1. Always hire certified and experienced technical experts to work on your projects. It will save you hours and costs. Your experts will help you create a path that will lead you to success.
Before you decide on one software development company, prepare a checklist of shortlisted software companies that you think are perfect to be contacted.
But how can you shortlist the companies? Here's a short guideline for your help-
Range the search results according to the following-
● Location
● Project size
● Average hourly rate
● Industry focus
● Timeframe
Bonus Tip#2. Always go for smaller, and certified firms with good experience rather than bigger organizations. They hold multiple layers of management. It leaves no room for miscommunication or unnecessary overheads.
If you have plans to set up an ecommerce store, then you must choose an experienced magento development company. But, before you plunge into conclusion, you must check their portfolio and experience in the chosen domain. Another thing that can help is the customer ratings and reviews. They speak volumes for any organization.
Now that you have narrowed down your preferences, you know who can be your best choice. Then, it is time to compare their services and products. The most important thing that works best here is the deadline delivery. It means when and how the experts can deliver your project flawlessly.
Bonus Tip#3. Hire only experts who are into specific technologies, tools, and programming languages. Don't just choose anybody to reduce your costs. Instead, ask them which technology will work better rather than simply hand picking something that comes at a low price.
The development of an app or software is a complex process. Therefore, good communication skills are key to a good working relationship. In addition, it helps in creating a satisfactory end software product.
Here's a summary of how you can choose the right software development company.
Tip#1. Look for relevant expertise
Tip#2. Check the company's portfolio
Tip#3. Check subtle details on their website
Tip#4. Understand the business approach
Tip#5. Create validate timelines
The next point of discussion is about WordPress development services. And how we should look for the best company to fulfill your business requirements in one go. You will not have to move here and there for services. Instead, a reputed, certified, and experienced company can help you get the desired outcome.
Why choose WordPress?
WordPress is the most powerful content management system to enhance your development experience. It includes a plethora of features and plugins to make website management simple and straightforward.Good software development companies provide wordpress development services at the most reasonable prices. In addition, they are just a call away from your business requirements. Thus, choosing the right development company ensures you peace of mind.