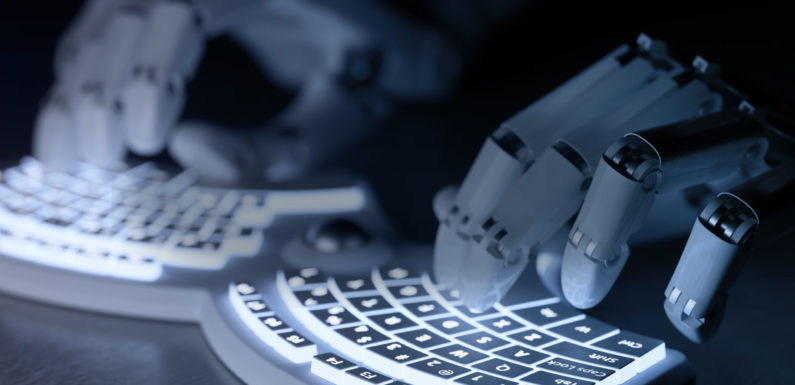 Today, every organization is facing digital disruption. With the growing expectations of tech-savvy customers, rapidly evolving digital technologies, and the increasing need for operational efficiency, businesses are compelled to operate with speed, agility, and adaptability.
In today's world, business transformation is a digital transformation and is about reimagining how businesses bring people, processes, and technology together to deliver enhanced value to their customers and maintain a competitive edge in a 24-hour global and dynamic economy.
Such digital transformation efforts require organizations to harness emerging technologies such as Robotic Process Automation (RPA) and Artificial Intelligence (AI) to stay relevant in the market. RPA is one of the most followed technologies in recent times and a lot of businesses are embracing it at a rapid pace. Optimizing and digitizing processes with an RPA technology has become the topmost priority due to minimal investment requirement, rapid timelines and quick return on investment.
A few key reasons for rapid adoption of robotic process automation technology are:
Significant reduction in operational costs

Higher productivity and accuracy

Quick ROI within weeks versus years                   

Modernization of legacy systems

Enhanced process visibility                              

Increased compliance
Further, it delivers varied business benefits including improved productivity and enhanced customer experiences, minimized costs, increased compliance, seamless integration with any existing legacy system, scalability and flexible architecture.
As a result, every organization is assessing these benefits of RPA by implementing a proof-of-concept. However, a successful, long-term implementation requires a strategic approach and a robust methodology. The ultimate objective should be to create a digital-enabled environment with a vision to optimize processes for operational agility and speed to market. Organizations need to create a solid step-by-step framework for the implementation of an RPA project that can deliver committed benefits.
Let's understand the 5 steps of an RPA implementation:
1. Discover
Before automating a process, it's important to create a repository of all the documented and un-documented processes as well as a detailed view of the activities of the users. The contextual data can be collected with the help of three groups of experts.
A) Domain experts – who understand the details of the industry.
B) Process experts – who know the process in and out to share process improvement inputs.
C) Operational experts – who know the ground level challenges and can provide critical information that needs to be documented to further define RPA implementation plan.
The discovery stage enables deep insight into the complete cycle of the identified job.
2. Define
The initial team and the automation consultants can collaborate to define and optimize the entire process. By eliminating the redundant steps and identifying the steps which can be optimized further, they can improve performance and simplify processes.
Furthermore, these collaborators can determine RPA eligible tasks, defining a 'man to machine ratio,' which can vary based on the complexity of the process. By identifying this ratio, the team can create the right balance between tasks that are performed by the virtual workforce and tasks which are handled manually.
3. Design
During this stage, an appropriate model needs to be defined and the overall impact on the employee skill sets and existing processes should be evaluated. The team can design the operating model by following the initial steps and referring to an RPA use case that defines the roles and governance criteria clearly. The plan should also articulate specific timelines for realizing estimated ROI. All the documentation related to these parameters needs to be agreed upon between client and vendor.
4. Develop
After the design is complete and a mechanism for handling exceptions has been established, the team needs to develop a definite model of execution. Usually, enterprises follow the agile methodology since this helps improve the team collaboration and the delivery speed. The solution is built and deployed using short sprints and rigorous testing; every sprint will include incremental development and vendor feedback sessions.
5. Deploy
In the concluding stage, the RPA bot is put into production. Although thorough testing has already been completed, it is wise to directly monitor the bot for one shift after going live. All the activities of the bots are monitored and recorded. Analysis of the data can identify opportunities for further improvement.
Robotic process automation technology helps organizations in building a digitized and intelligent operating system which is integrated and automated. Such optimized processes allow businesses to focus on delivering better customer experience. But there are some challenges as well that businesses usually face while implementing process automation such as managing change, choosing the right processes, satisfying the operational and technical requirements.  If you are interested to learn more about how to effectively implement an RPA solution and overcome these challenges, grab the chance to attend an upcoming webinar on Robotic Process Automation Technology – Enabling Digital Process Transformation presented by Nividous Software Solutions on April 26, 1.00 PM EST. Register today.