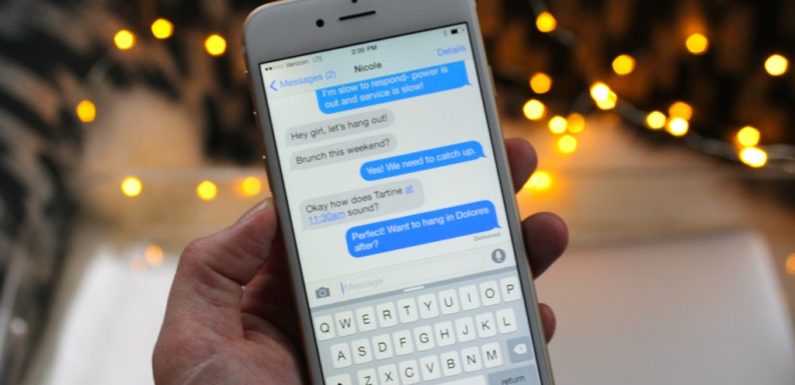 There are a million ways to lose your iPhone data, but only a few to get it restored!
Losing your official documents or important messages can be quite frustrating. Isn't it?
Well, if you've also lost your important data or text messages from iPhone, then you don't need to panic.
There are a number of ways in which you can get your data back. From iCloud to iTunes and third-party applications, there are a lot of tips and tricks for getting your lost messages back.
You need to do a lot of research for choosing the right path for your SMS restoration. Well, the hunt can prove out to be a little daunting, but it's definitely worth the efforts.
In true words, data is everything. It's something that we work on and work for!
No one can afford to lose confidential data or messages.
While some messages can be just a sweet conversation with your loved ones, while others can be quite important and confidential for your work life or business.
Even if you've lost your important messages, you can still get them restored.
So, if you what to know more about it, then keep reading!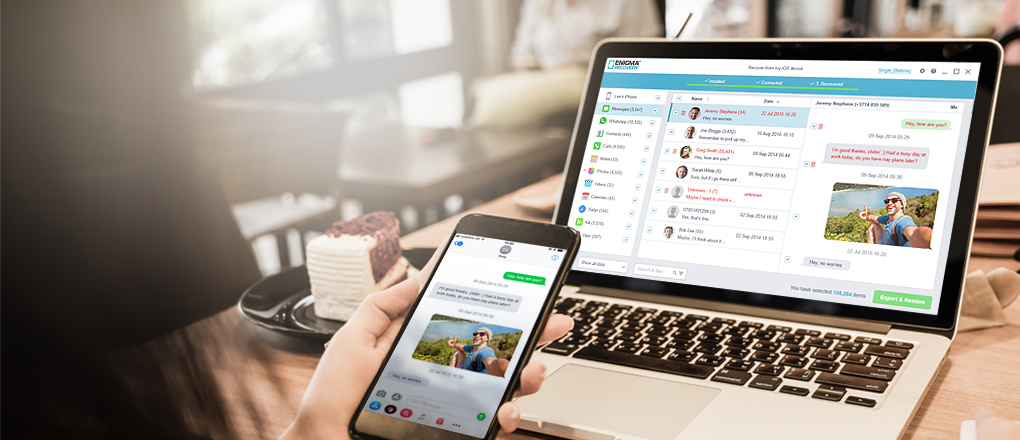 Here in the below guide, we will be discussing some of the quick ways to regain your iPhone messages with date and time:
1.Restore your iPhone messages from iCloud
Using iCloud backup in your phone can definitely prove out to be highly beneficial. In case you've lost your phone or even if it's accidentally destroyed, you can still get your important stuff back with the help of iCloud backup.
The procedure starts with turning on your device and erasing all of its content before you can start to proceed further.
Go to apps & data screen and tap restore from iCloud backup.
Now you can proceed by signing to iCloud with your Apple ID.
Choose backup and then start by selecting messages according to date and size.
After the selection process is completed, the transfer starts.
Now, you just need to stay connected and wait for your messages to get restored.
2.Restore your iPhone messages from iTunes
Open iTunes on Mac or PC, the one you're using to back up your device.
Connect your device to your Mac with USB cable and proceed further with the onscreen steps.
Choose from iPhone, iPad, and iPod when the option appears in iTunes.
Select restore backup in iTunes and wait for SMS restoration to finish.
Moreover, keep your device connected to the process to complete successfully.
3.Restore your iPhone messages with the help of a service provider
Some service providers keep a track record of your calls and all other such details, while some don't. But in case you've lost your important data, then you can definitely give it a try. Who knows if your service provider can offer you with a complete record of your lost text messages. So, ensure to take a step ahead and contact your iPhone service providers regarding your SMS restoration.
4.Restore your iPhone messages with the help of a third-party app
Using third-party mobile applications is also one of the ways to restore your lost iPhone messages. Even if you can't see your messages, sometimes they are not completely deleted. Well, that's a bit of relief!
In such cases, all you need is a software or a mobile application to get those messages back. There are a number mobile applications on the app store that can get your iPhone messages restored.
So, ensure to have a look at those mobile applications and choose the one that can prove out to be the right choice in your case.
Download the app and proceed with the steps to get your lost messages back.
5. Restore your iPhone messages through manual backup
Manual backup is yet another way of importing your lost iPhone messages. It can be done right from your phone with some simple instructions and steps. The guide is both for retrieving messages from your old phone as well as on your new phone.
The procedure includes the following steps:
For old iPhone:
Open up the settings application on your iPhone, tap your name at the top of the screen and then choose iCloud.
Keep scrolling down and tap on iCloud backup.
In the older versions of iOS, you have to tap on Settings>iCloud>Storage>Backup.
Also, you need to ensure that the iCloud backup is turned on.
Just tap on backup now and wait for the procedure to get completed.
For new iPhone:
But in case your iPhone is new, you can restore your messages by going to settings app>general>reset>erase all content and settings.
You can proceed further by entering your Apple ID and password.
Now your new phone will display all the messages from your old iPhone.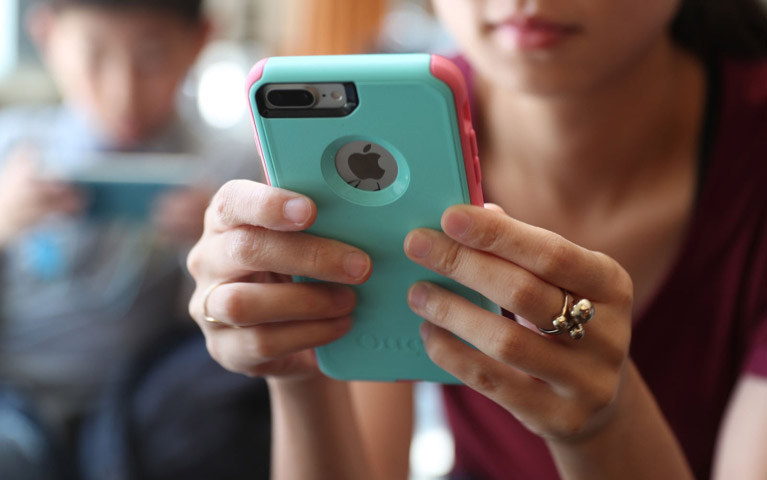 Well, the bottom line is that there are many tips and tricks that can get your data back on track.
We send and receive messages every day and they are an important part of our daily life.
But what if your messages are lost? Well, you need not worry!
Losing your messages can leave you in disappointment. But, the best part is that those messages may not be gone forever!
With the advancement in technology, there are a lot of ways in which you can get your lost messages back.
Conversation with loved ones, images sent via text or some important business messages, all these text messages can be restored.
But you need to make some efforts to choose the method that can suit best in your case.
Moreover, make sure to consult an expert who can guide you with the procedure that can suit your message restoration project.
So, what are you still waiting for? Just take a step ahead, do some research, hunt for reliable ways to get your lost messages back and get started with the project.