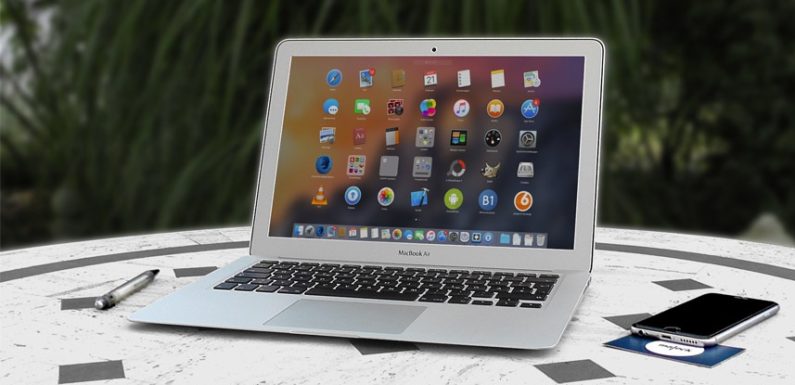 Technology has done nothing but made our lives easier. With each passing day we find ourselves more and more dependent on it – be it an incubator for literally breathing and pumping our hears or a reminder to save our arse from the utter misery of getting late at work. One wo/man invented an app and millions use it as per their requirements – it's amazing isn't it?
Here are the 5 solutions to some of your daily dallies – although the techs can help in a lot of ways these are the ones that need to be known by everyone. these won't just make your life easy but also would save a lot of time at hand to help you get on with life by living and not just existing.
LogMeIn
Approximate Time Saved: 5 – 7 minutes
Did you ever forget to send yourself an important email at work and faced a lot of bad consequences to it? Maybe a feeling of shame in front of the boss too on that presentation day? Yeah, happens to us all.
Did it ever occur to you that if you had a virtual client like the app LogMeIn to get that document? It doesn't matter if you uploaded in on the google docs or not – with this device all you need is an at&t internet connection to help you connect from your office's computer to the one at your home.
The app has 2 versions – free and PRO. The free version helps you connect to your remote computer and send that email the file to yourself. However, with the PRO version you can literally drag and drop files off your remote computer screen to the local computer.
Autopark App
Approximate Time Saved: 5 minutes
There's just so much turbulence within our minds when we come across an area with less place to walk but more place to park – yes, a parking lot! The heart sinks a little when you are unable to find your car among so many vehicles and these days the malls are making crazy big parking lots, aren't they?
With the help of this app, however, an iPhone OS 3.0 user (yes, only iPhone users get to have this perk!) can mark the location on the map with just a tap. This would help you find your car with the help of a built-in GPS– no matter how many cars block it visually.
This app also keeps a check on the amount of minutes your car spent while being parked. Thus, you don't have to get out and check the meter or elongate your stay just to check the meter – easy peasy – use the app!
TextExpander
Approximate Time Saved: 5 minutes
Typing is a common routine these day. Most of us spend around 587 minutes of the day just typing texts, emails or whatnot. Sometimes, however, there's a feeling of de ja vu because you literally write the same word, statement, paragraph, email signature etc. No worries, you don't have to copy paste the same thing over and over or go back into your sent history in case your fingers are feeling lazy – just use the text expander. It helps you save abbreviations for lengthy piece of content so that you don't have to type one thing a zillion times.
Thus this application can help you keep your fingers from overworking and resting when they can.
Holdr
Approximate Time Saved: 2 – 5 minutes
Have you ever faced the unfortunate event of having to hold on a call? To wait for a long time until the receiver actually picks up? It's frustrating to put everything on hold for a call only to be on hold, no?
Not with Holdr, it isn't. With this app, you can use your iPod Touch or iPhone quite a good use. Make it more efficient! When you call someone and are on hold all you need to do is press asterisk * and then the digit 7 – once done … hang up! That's it – now you can go about net surfing or checking your emails or texts just like the usual routine while Holdr waits for the other person to pick up. Once they do – you get a call from Holdr and viola! You are talking to the other person without having to wait or put your life on hold.
In case, the other person hangs up while you are still picking up Holdr's call – Holdr would call that person again for you and reconnect you two for sure. The app also keeps an account of the time saved because of it so you know for sure if it's helping you or not.
Jott Assistant
Approximate Time Saved: 5 – 10 minutes
You know that epiphanic moment when you're having an outburst of creativity and ideas? We all have such moments, there's no doubt to that and we all have them at the most unimaginable of times as well – no doubt to that as well! Shower thoughts aren't famous for nothing, are they now?
With the Jott Assistant, however, you can literally make every such thought count! For instance, you wake up with a great idea and you are too lazy to type – just call the Assistant and speak your mind. Once you're done talking just cut the call and go back to sleep. While you go back into your seamless train of dreams – the Jott Assistant would convert your recorded voice into text and send the final version to your email address. You can wake up in the morning and come across that very idea with a fully functional mind and body.
The application also helps you to keep notes and create reminders, to-dos, set appointments etc. Another awesome feature it has is it can update your blog, twitter handle and even send emails or text messages.
With this said, it can easily be acknowledged that technology has done nothing but favoured humanity in every way possible. It is, however, on us how we use it that makes it come off as a boon or a bane.