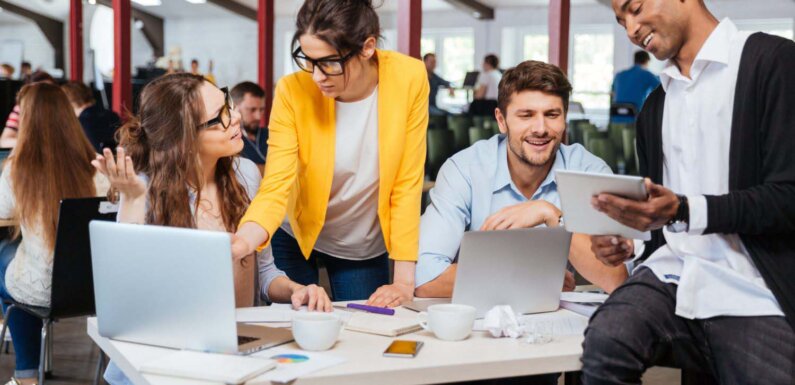 Branding is essential to run a successful business. It is a broad term and should be considered in every aspect of the business. With appropriate branding strategies, you can change the point of view of the audience towards your business. Consistency is a key element of branding. It means you have to use consistent colors, logo designs, fonts, etc., everywhere (in print marketing materials, business cards, website, and visiting cards).
In this technical era, there is hardly anyone who does not visit the business's website to fetch the information. Therefore, you have to invest in the branding of websites to make an impression on the consumers. Business website branding is a great way to attract potential customers and turn them into successful leads. It goes arm-in-arm with SEO and content marketing. The website branding helps you to stay ahead of competitors and help your organization to get recognized.
A website is a platform where many reliable customers meet with your offerings. So you should keep web branding as the priority. Branding helps in making your websites look more appealing. The effective brand-building process gives valid reasons to the visitors to choose your services in lieu of the competitors. Developing a higher quality business website enhances your business image and creates its unique identity. The website branding agencies can help you to craft enticing business sites. Some digital marketing vendors also offer branding services. You can find them on Google.
This article is about incredible website branding technology strategies that will take your organization to the next level. Here we go
Elaborate the About Us Page
The About us page contains the basic information about your company. It may sound simple, but it's a crucial element. This page allows visitors to know about your services. According to experts, more than 50% of people often visit the About Us page when landing a website for the first time.
About Us, page briefs about your unique qualities and mission. The information on this page should be convincing and impressive. You should include every crucial piece of information about your company on this page. For instance, you must write about your existence and goals on the About Us page. Also, you can communicate the success story of your business and servings.
Write Relevant Content On The Website
More than 70% of people who visit the website's content are extraneous. And, this can be very frustrating for them. If the content does not align with the targeted audience, you will never be able to convert them into potential purchasers. Therefore, the information on the website should always be in accordance with the targeted audience.
To find the interest of the targeted niche, you are required to do a lot of research. You can get plenty of information through various sources like Google analytics, journals, editorials, etc. Apart from this, you can also do surveys and interviews to get deeper into people's minds.
Craft Reward Plan For Buyers
Branding is meant for attracting new clients and for retaining existing customers. Crafting a reward plan is the best for keeping your current buyers. For instance, you can send a thanks message or a discount coupon to potential buyers every time they purchase. Another way to hold the customers is to reward them with bonus points. By doing this, you can show your gratitude towards your clients. Add a separate reward and shopping history column on your website for the convenience of potential customers.
Insert Sharing Button
Just publishing unique content will not enhance our brand; you need to develop a virtuous content sharing plan to reach more and more people. One of the easiest ways to boost content reach is to append a sharing button on your website. It elevates user engagement and strengthens your brand.
Use Appropriate Colors In Website
Color scheme affects the way people perceive your brand. So, it is essential to pick the right colors for your website. The colors of your website will depend on the services and products. For instance, if you are running a restaurant, you must go with dark and bold colors( orange, red, mustard). They look tempting and agitate the hunger of people.
The Bottom Line:
You can consider the above website branding tips to build a strong and influencing image of your brand.