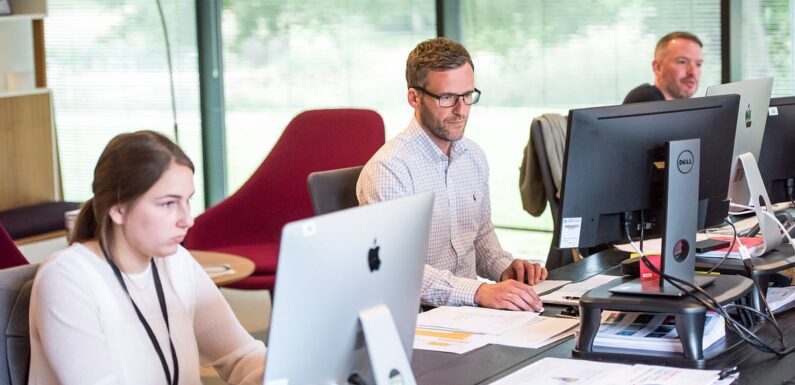 Chat GPT is one of the most recent AI developments that has generated quite a buzz worldwide. It is a software-driven artificial intelligence with many handy uses. People use it both for private and professional purposes, to find solutions and answers in a matter of seconds. However, Chat GPT is helpful to individuals and online businesses as well. If you are an online business owner, keep reading to learn more about the 5 great uses of Chat GPT that will help you run your business more successfully and efficiently.
If the concept of Chat GPT is unfamiliar to you, then this might sound hard to believe. That's why we will start off by explaining in more detail what Chat GPT is and how you can use it to improve your online business. The 5 great uses of Chat GPT include improving customer support, generating leads, personalising marketing, managing social media and running an e-Commerce website. You will find more information on these in the following paragraphs.
What is Chat GPT?
Let's start by explaining what Chat GPT (Generative Pre-trained Transformer) is. It is a chatbot platform that helps businesses automate their customer support and sales processes. Chat GPT is cloud-based to be integrated into various messaging applications such as Facebook Messenger, WhatsApp, and WeChat. It has many features, including chatbot builders, artificial intelligence, analytics and natural language processing. Speed and efficiency are crucial in today's tech-driven, digital, highly competitive world.
The chatbot platform enables businesses to communicate with their customers in real-time, making it appealing to businesses. It can be used to improve customer support, generate leads, personalise marketing, manage social media and to run an e-Commerce website. 
5 great uses of Chat GPT
Improving customer support
The first significant use of Chat GPT is seen in the opportunity to improve customer support. Perhaps you don't know how exactly that would work – so allow us to paint a picture for you. To use Chat GPT with the aim of improving your customer support, you can use it to create a chatbot that will be available 24/7 for answering questions and helping out customers. Dealing with customer support in this way cuts your customer service costs and/or reduces the work customer service operators do, allowing them to focus on more critical tasks.
Generating leads
Another aspect where Chat GPT can be used successfully is generating leads. Even though this might be hard to believe, it is so. How exactly would this work? You could use Chat GPT to create a chatbot to engage with potential customers and gather contact information. For instance, it could give you intel on the shopping habits of people buying baby clothes, sportswear, formal clothing, etc. You can learn all about what type of baby clothes people in Australia usually buy, which would help you sell your quality baby knitwear in Australia. Additionally, the chatbot can decrease your social media engagement time by generating amusing posts with a certain tone and for a specific target audience.
Personalising marketing
Sending personalised marketing messages is a valuable strategy that can boost your sales, but at the same time, it is also time-consuming. Chat GPT can help you in this aspect too. It can send personalised marketing messages to customers based on your past interactions automatically. Pretty impressive, huh?
Managing social media
Being active on social media and interacting with customers is crucial to building an online presence. However, you also know that doing it correctly requires time and effort. If you manage your social media well, you can achieve a few things, such as increasing the number of daily followers, growing brand reach and building a community. Chat GPT can be used to design a chatbot that helps businesses manage their social media accounts by responding to comments and messages.
Running an e-Commerce website
When it comes to running an e-Commerce website, Chat GPT can be of use here too. In this case, Chat GPT can be used as an alternative to other AI features that you can integrate into your website. You can use it to create chatbots that help customers with online shopping by suggesting products based on their past activity on a website and answering questions for your customers. In that way, you can build a relationship with your audience.
To sum up, we asked Chat GPT how it can help online businesses, and it said: for customer support, content creation, personalisation, data analysis and language translation. So, there you have it – the 5+ great uses of Chat GPT for online businesses.