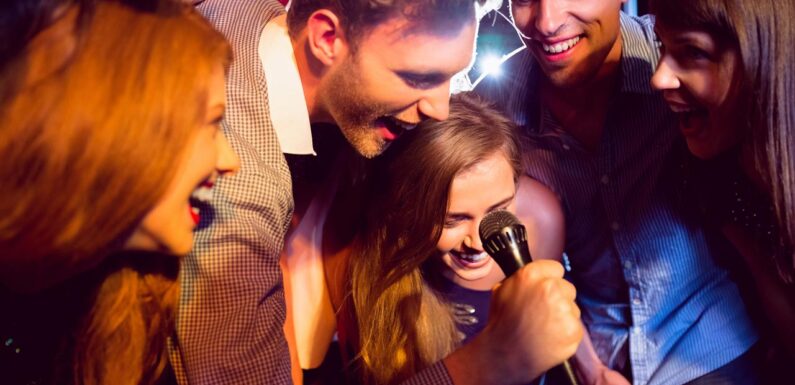 We live in a fast, tech-driven world, in which technology dominates all aspects of our lives. When you think about it, there are plenty of useful apps and gadgets that we use in our education, when entertaining, working out and so on. However, hosting parties and get-togethers is also a part of our life and technology has brought upgrades in this area, too. If you like throwing casual and formal parties, celebrations and get-togethers, then this post is for you! Learn all about the ways you can upgrade your parties using technology.
All parties have a few mutual features including food, drinks, music and some forms of entertainment. This post aims to give you some ideas on things you can include in your next soiree, that will definitely blow your guests' minds! Keep reading to learn more.
1. Robotic bartender
Let's start with the most important thing of every party: booze. Whatever you're celebrating, there should be some alcoholic and non-alcoholic drinks. The cocktails and cocktails bar is definitely an amusing addition to parties. Some parties feature ready-made cocktails, some self-service cocktails while at some parties there is a bartender making cocktails. Either way, cocktails are delicious, and fun and everyone loves them! Hence, technology has gone a long way and created an automated cocktail maker or the Artificially Intelligent Robotic Bartender. It's an Android-powered tabletop device, featuring a touchscreen through which guests can order one of the many cocktails. You can even use an app and order your drink that way.
2. Light bots
To be amusing, parties require different light features than usual ones. So, for instance, there is a 2 in 1 Bluetooth speaker and a light projector that can bring the real party vibe to your gathering. You can also get some fun LED wristbands for your guests. These are awesome to incorporate into your outdoor party. There are also all kinds of other light alternatives that you can control via an app on your phone. You can create mood and atmosphere easily with these tech-savvy light alternatives.
3. Photo booth
When it comes to some actual activities that can enrich your party, there are several options. One of the most popular party additions for party people in Australia is definitely a photo booth. Party hosts most often search for a photo booth hire in Sydney, Melbourne, Perth and other Aussie cities. Having a photo booth at your party is a great way for your guests to mingle and bond. If you're hosting a party for a large number of people who don't know each other, including a photo booth is a sure way to get them loosened up. Also, your guests can create fun memories, which they can take home in form of photos. Whenever your party is located, you can use this Aussie party trick and elevate your party to a higher level.
4. Music apps
In the good old days, when you hired a DJ, that meant that they will be bringing their huge deck for playing music. Nowadays, it's not so anymore. With this simple and upgraded tech, featuring a music playing app, you can be your own DJ! Or you can compile a playlist before the party and just hit the button when the party starts. You can use these apps on a tablet and use the virtual turntables. There are even tactile additions you can attach to the screen for more precise and live feelings of 'mixing.' You can also use them to play different video projections featuring fancy graphics and mashed up clips.
Also, read about Dolby Atmos Windows 10 PC
5. Modern karaoke 
Having a karaoke machine at a party goes a long way in the past. However, it can still be used to enhance and bring fun to a party. There are different karaoke apps that you can use as well as modern karaoke gadgets. Think about adding it to your party. When it comes to these fun activities, don't go overboard. Just incorporate one or two, to put focus on them.
The success of every party lies in good and timely organization. So, when you have a party in mind, think about what you would like to include in it. Do your research to find the best options for you and then start putting it together.