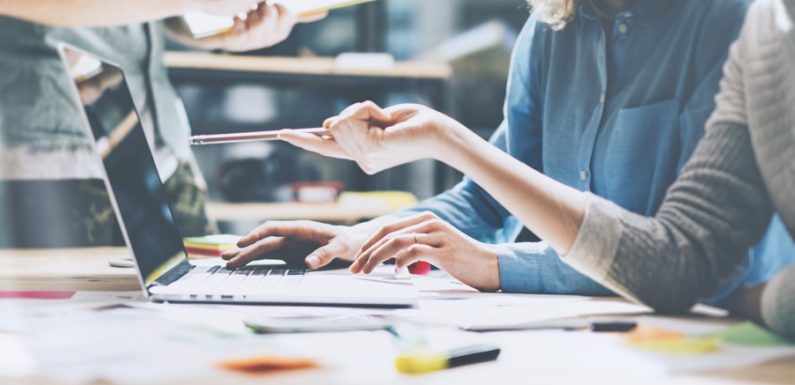 A lot of time and money is spent by companies to advertise and market their brand's product and services.
While the conventional ways of advertising, such as print and TV were expected to deliver the best results, the latest digital marketing services trends allow you to track your marketing performance. The real-time tracking is definitely one of the best things about modern advertising. You can monitor your ad as well as make improvements instantly. This implies you don't have to shoot that commercial all over again if you are unable to get desired results.
Digital advertising offers endless benefits, but being a brand you must ensure that your performance and ROI online is maximized. Here I have outlined some of the best practices that can be integrated efficiently and quickly into your digital ad campaigns for better results.
#1 Using Compelling Messaging
Messaging is a critical aspect of communication with potential customers in digital advertising. With compelling messaging, you can capture user's attention, even when you don't have ample copy space.
Digital users may lose their interest in just a few seconds. Hence, you need to capture their interest in that limited time period. Send messages that evoke emotions or encourage users to click through ad. Being a brand you can use this technique to highlight your core values and value proposition to the audience and make the process interactive for them.
For example, consider the message 'Enjoy free shipping' from Biotherm. It captures attention in just fraction of seconds and seems a perk to the new users. With this kind of incentivization, you can stay top of mind so that your potential customer does not navigate to other sites.
#2 Define Clear Call-to-Actions
Request a quote, book a flight, buy now, no matter what your next step is, it must be displayed vibrantly and clearly in your content.
A clear and compelling CTA is essential for a successful advertising campaign. With a well-defined CTA button, you can tell users the next step and this is how they get advertisement back to your website.
When you have to select the CTA, you must use language relevant to your brand, product, or services, and most importantly, user. Using ambiguous terms and language can confuse the user. In this case, they will probably not take the needed action even if they click on the CTA option.
If users are not able to find anything that is useful to them then there won't be conversion even if they reach the onsite page. Moreover, avoid using generic language such as 'read more' or 'learn more.' It is because such terms are not unique to your brand or industry.
#3 Imagery is Important
For every digital campaign, it is vital to think about what you will be serving to the users with such ads. It is likely that your ad will appear when the user is reading other content. Hence, how your ad appears visually is important.
One of the vital features of a successful digital advertising campaign is using high-quality imagery. If you are unable to use captivating or visually appealing imagery then your ad will fail to capture user's attention.
If you will glance at the ads used by Waldorf then you would be mesmerized to see the beautiful photo of their resort, which they have used to target a set of users. Also, this stands out as the user scrolls through pages and truly sparks interest.
For ad campaigns in B2B space or in industries where imagery might not be naturally beautiful, there are still plenty of options.
#4 Drive Users to Specific Landing Pages
No matter what kind of content you advertising and to what it is related, it must always driver users to a relevant page to that content. With this simple step, you can keep users for long on your website. Also, it offers them a better user experience, which eventually boosts conversion rate.
Sending users to a homepage and not to a designated landing page can be a big mistake as users won't search the entire site for a thing they are looking for. Being a brand, you must bring potential customers as close as possible to their exclusive needs.
#5 Test and Monitor
Testing is essential to measure the effectiveness of your efforts. When you are handling a digital advertising campaign, there is no exception. Without monitoring the campaign you will not be able to identify areas to continue focusing on your areas for improvement.
From image selection, language choice, to audience segment, you must pay attention to every aspect and test, monitor, and again test. If a campaign is not reaping expected success then it is best to change it. Take time to make sure your ads appear exactly the same way you want them to be.
Final Note
Digital advertising holds lots of potential today. It is an effective way to get your brand, products, or services in front of your customers. However, you can make your digital advertising campaign impactful only if you use the right guidelines, like ones mentioned above.