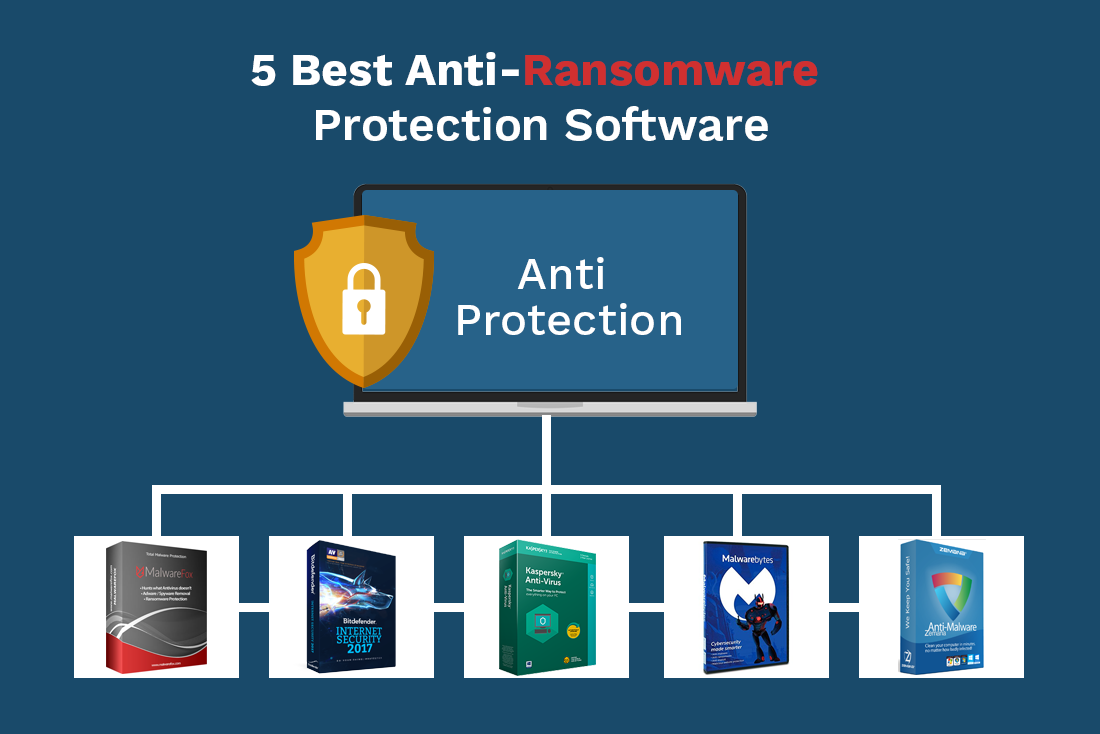 Are you looking for the best Anti-Ransomware protection software for your home or business? Check out the top 5 software that'll work like magic and protect your precious data from harmful ransomware attacks.
The List Of 5 Best Anti-Ransomware Protection Software: Protect Your PC and Data
1. Editor's Pick: MalwareFox: Get Rid of Ransomware Under 5 Minutes
MalwareFox is a trusted anti-ransomware protection software that protects your PC and data from harmful malware in under 5 minutes. The best part of this software is that it offers zero-day attack protection.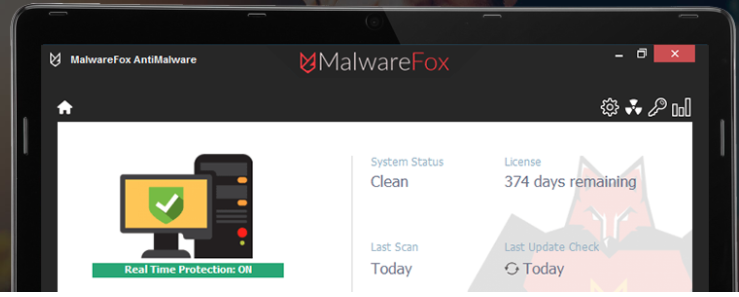 Zero-Day Attack Protection means even before any suspicious malware is injected into your system, MalwareFox will detect the suspicious patterns and prevent your system from dangerous malware including Ransomware, spyware and more.
Here's a quick glance over what you'll get with MalwareFox
1. Active Ransomware Protection
Do you want to pay to access your own files and information? No? Then, get MalwareFox for active Ransomware protection on your system. Moreover, you get protection from threats even before it is detected.
MalwareFox analyzes suspicious files and unknown patterns and blocks them providing zero-day attack protection for you.
2. Smart Scan Mode: Fast Scan in Under 5 Minutes
Nobody has time for unwanted and potentially dangerous things like malware on their system. The integrated Smart Scan Mode of MalwareFox can scan your system and clean it up in under 5 minutes to get rid of all those dangerous and suspicious files on your system.
3. Good Riddance From Unwanted Pop-up Ads and Banners
Everyone loves and deserves a clean web browser devoid of unwanted pop-up ads and banners. MalwareFox doesn't just prevent ransomware attacks but also keeps your browser clean by removing annoying ads, unwanted toolbar and search in just one click.
4. Remove The Toughest Malware With MalwareFox
MalwareFox has the sophisticated algorithm that can remove even the toughest malware and deeply embedded rootkits from your system often missed by Antivirus software.
5. Lightweight and Highly Optimized
MalwareFox has been designed to be lightweight and highly optimized so that it can work perfectly in conjunction with your existing antivirus software.
2. BitDefender Internet Security
BitDefender Internet Security is another renowned Anti-Ransomware Protection software in the market which offers multi-layer ransomware protection to keep your files safe. You can also place your confidential files in a special protection to ensure they remain safe and unaffected in case your system is infected.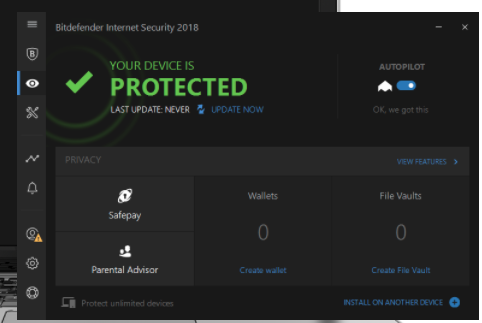 Currently, it offers advanced protection from the latest ransomware threats including Petya, CTB-Locker, Tesla Script and Locky and others. You also get continuous updates and protection from various cyber threats with BitDefender.
However, it often fails at offering real-time protection from ransomware attacks. Therefore, it may not be an effective solution if your system has already been infected.
3. Kaspersky Anti-Ransomware Protection Software
Designed and created by Kaspersky for keeping small and large enterprises safe from ransomware attacks, this free lightweight software can be installed on your computers at no cost. This free software is a great anti-ransomware protection software to add a layer of security for your business.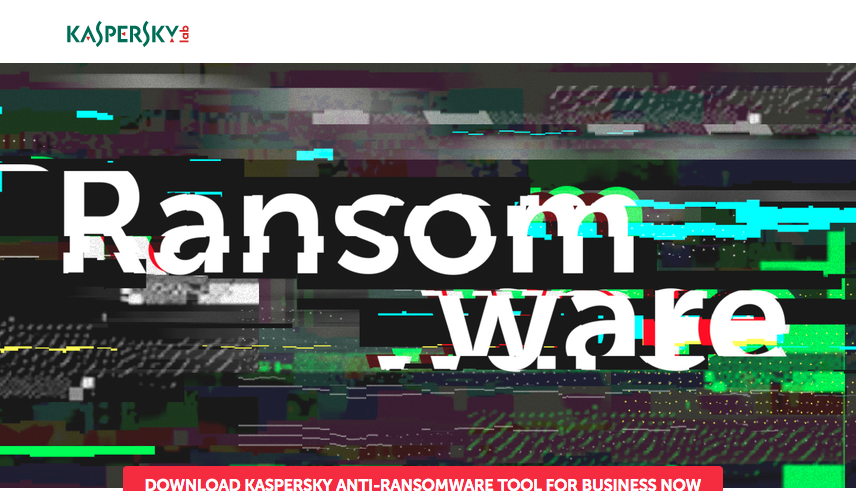 The noteworthy features include System watcher module which blocks suspicious activities and rolls back the malicious actions. It also offers anti-cryptomalware functionality for keeping your data safe and protected.
4. Malwarebytes Anti-Ransomware Software
If you're searching for the best anti-ransomware software for your system, you may find Malwarebytes on the top searches in Google. Due to the sophisticated algorithms written for ransomware attacks, they may go undetected by even the best of software.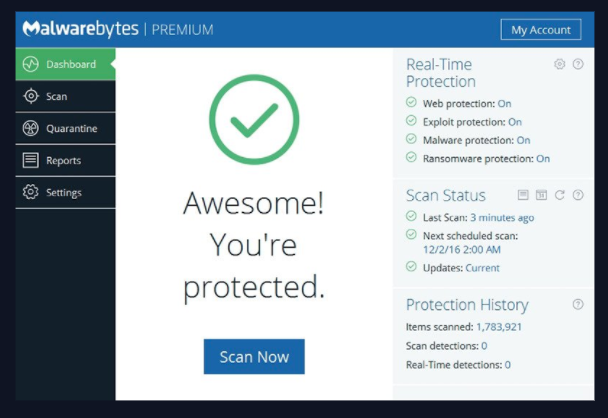 Malwarebytes offers advanced protection from malware and protects your data, your business, employees crushing all the malware threats to your cyber security. Segregating the browser into four different layers, Malwarebytes 3 offers full protection from ransomware and other cyber threats.
5. Zemana Antimalware
Zemana Antimalware is one of the most lightweight and best anti-ransomware protection software. The highly optimized software has its own cloud database which stores definitions of the potential threats and the upcoming malware. It also prevents any future infections with its real-time protection.
Apart from Ransomware protection, Zemana also provides browser cleaning with the removal of unwanted ads and banners. You can also rely on this software for removal of rootkits and bootkits on your system.
Have you been infected with Ransomware? Get Your Ransomware Decrypter Free Here
If you have already been infected with ransomware, don't panic. MalwareFox can help you. They have concluded the list of all possible Ransomware decrypters which can unlock all your encrypted data without having to pay the malicious hacker.
After you've done that, be sure to install MalwareFox Anti-ransomware or any of the other options mentioned above to protect yourself from future ransomware attacks.
Hopefully, these software will keep you secure from all potential ransomware threats that can damage businesses. Avoid being in a tough situation with an anti-ransomware protection software on your system.
Stay protected and vigilant.