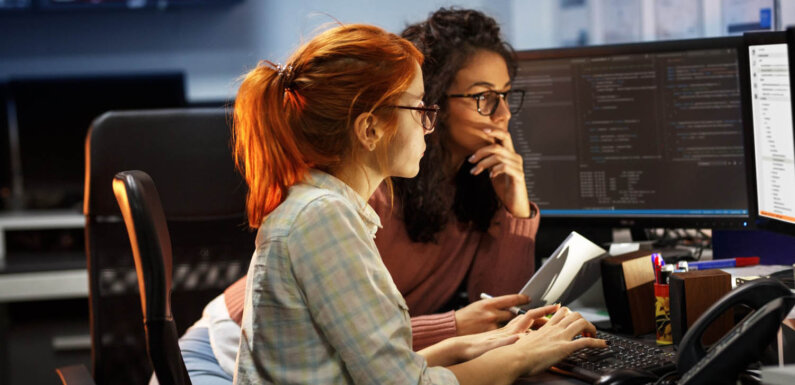 When you engage an IT agency to build an app, you've got to make an important decision early on. Should you go with the dedicated development team or work with different collaboration models?  
Before you make your decision, read on and find out what a dedicated development team is and the benefits it brings to the table.
What is a dedicated development team?
A dedicated development team is where the client outsources the development to an exclusive team of IT developers. The team of developers is not hired by the client but are employees with an external IT agency.
Under the dedicated team setup, the development team would work exclusively for the client for an agreed period of time. Usually, it's to the completion of the project and post-deployment support. During this period, the client is responsible for bearing the entire dedicated team's salaries, service fees, and administrative expenses.
As the dedicated team is under the direct payroll of an IT agency, they usually work on their premises. This means that you'll be communicating with the developers remotely.
If you're looking for flexibility in project requirements and long-term commitment, hiring a dedicated team is the ideal option as it delivers the following benefits.
5 Benefits of working with a dedicated team
Task-oriented and focused
Like the name implies, a dedicated team focuses on only one client they are working with. The team is not distracted by other projects. Hence, you're likely to have a highly focused team that is fully committed to your project.
You'll have better control in charting the project's direction and ensure the team does not veer from the course. There's also a higher degree of flexibility in how a dedicated team response to changes during the project.
The best results come from a team that gels with your company's culture. You can't have that if you're hiring part-time freelancers. A dedicated team has all the time to pick up your business's core value and reflect that in their work.
Cost Efficiency
Building a team of in-house developers is costly. Not only you'll have to run recruitment ads, but you'll also need to commit to the salaries, benefits, training, and certification of the developers. If you're based in countries like the USA, Canada, or Switzerland, the local IT talents would cost a fortune. And that's not including the hardware and software licenses.
The dedicated team model presents a cost-efficient opportunity to business owners. You'll get to work with experienced developers from countries where the salary is affordable. Not only that, you'll be spared from active recruitment, which is a costly activity.
Instant Access To Talent
You'll need a team of developers with different expertise to build an app. For example, you'll need a frontend and backend developer, a QA engineer, and a project manager to lead the team. It'll be tough to scout and hire different candidates and having them work seamlessly as a team. At least, not within a short period.
With the dedicated team setup, you're accessing the services offered by a team of developers that have spent years working together. They already have the much-needed team chemistry and experience to start on a project instantly.
Increased Productivity and Adaptability
Dedicated teams are used to working with clients in different industries. They'll know what questions to ask to help them get on the job quickly. Therefore, you don't need a lengthy onboarding period for a dedicated team.
Besides that, the team members have closely collaborated with each other for many projects. They know what tools work best for them and how to communicate within the team to get the best results.
A dedicated team is self-managed. Each member knows their role, and they are accustomed to being lead by the project manager. They work efficiently and require little intervention from the client.
Quick Completion Of The Project.
When you hire a dedicated team, you're cutting off the time-to-market by avoiding blunders commonly made by a newly-put-up team. The years of experience of each member also shows when they complete a project well within the schedule.
You'll get timely progress updates from a dedicated team, which is followed by discussions and feedback. Any changes are quickly worked on as the team is exclusively committed to your project.
Summary
The dedicated team model has proved to be an attractive collaboration model for businesses with fast-changing requirements and is looking for a cost-effective option. It gets the product to market quickly and ensures that the same team of developers maintains it.