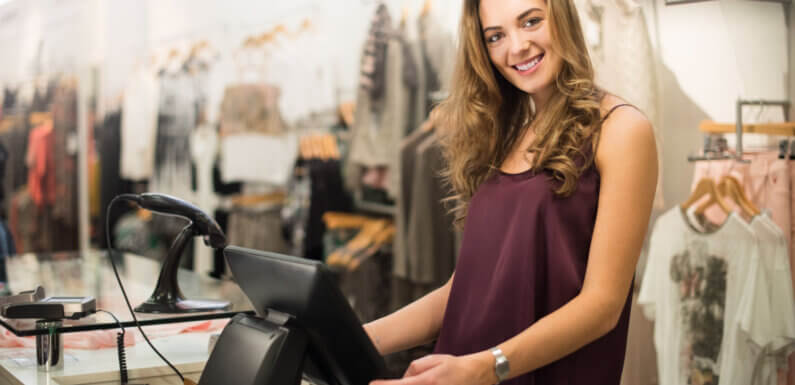 With increasing globalization, technology plays an important role. It has now become a part of many growing industries, from financial institutions to retail outlets. It effectively manages the complex tasks involved in various fields. And, keeping business up-to-date with changing market demand.
In the retail industry, technology is changing the way many aspects of the industry operate. But, traditional retail shops are still a high priority for customers. Handling long queues at billing counters and a large inventory have become the biggest fear for every store owner. It increases the need for variations that handles retail business operations effectively. You can say that technological enhancement is the need of the hour for every growing departmental business.
What Software Technology Brings for Retail Industry
It is always best to find a way to obtain a competitive advantage in the retail sector. Retailers must have research for a more advanced system to cope up with the upcoming business challenges. For that, retailers must need to transform their IT capabilities.
It increases organizational ability by enhancing speed and flexibility.
It collects and analyzes customer data for better planning of business strategies.
It provides an effective way to improve stock, billing, control over stores, and business processes.
This way, technology helps retail businesses to speed up processes and deliver cost-saving benefits to the company. Also, it handles customer data, transparency, tracking, data synchronization, easy returns, easy checkouts, and other security compliance.
The Importance of POS Systems in Retail Industry
No matter what type of retailer you are, adopting POS in your business will provide an all-in-one solution to your daily store operations. It removes all discrepancies inside your business, such as unused sales, human errors, accounting errors, and wasted time to fix them. They are all easily controlled when using POS systems. It realizes all business data, it's functioning, and the idea of continuously improving it. In short, it gives retailers the ability to take their business to the next level.
4 Must-Have Features of POS Software
1. Sales Reporting & Analytics
This feature provides transparency into data. The POS system provides a unique feature of sales reporting and analytics. This feature allows you to capture and analyze store data to view the correct information about the business. It enables you to make better decisions towards greater profits, better customer satisfaction, and having a more awesome store overall. The POS system provides proper sales reporting and analytics by providing visibility into your entire operation. Also, transparency in sales information ensures that you are never out of revenue.
2. Customer Management
This feature attracts valuable customers and builds strong relationships with them. POS software provides customer management capabilities that increase the number of valued customers. The customer management system allows retailers to identify the most valuable customer through the customer's shopping history. Thus, it facilitates the tracking of valuable customer activities and drives suitable loyalty programs to them. Hence, it provides retailers more control over the buyer's data.
3. Inventory Management
This feature eliminates manual inventory processing. POS software provides a robust inventory management system. The system helps retailers track entire product details. Also, with the help of inventory software, retailers can determine which item is out-of-stock or which item has enough stock. The software also provides multi-store inventory management and lets you track your stock by store.
4. Expand Your Customer Base
A robust POS system provides better use of e-commerce and gives your business an online presence. It helps retailers to expand their business online and merge it with the brick-and-mortar store concept. This way, it provides a well-rounded and seamless shopping experience.
What does RetailGraph deliver?
The department store carries a wide variety of foods and non-food products. Whether you run a small department store or a store chain, you need to show a significant responsibility for managing your store operations. Thus, a powerful POS system is required that automates business processes and store operations.
It is a well-known fact that shifting your business to the technological trend is becoming an important task. But keeping up with the latest trends makes your business fit. A POS system is an investment in your business that will pay off. If you are choosing a POS system for your business, start making the list of features in your system that you want. Also, you can research your needs with other similar business portals.
RetailGraph is a complete Retail Shop Management Software. It offers small and mid-market retailers a complete point-of-sale solution. You can contact SWIL at any time with your queries. The team will handle your need and provide you the best software solution that will help you to reach better revenue.