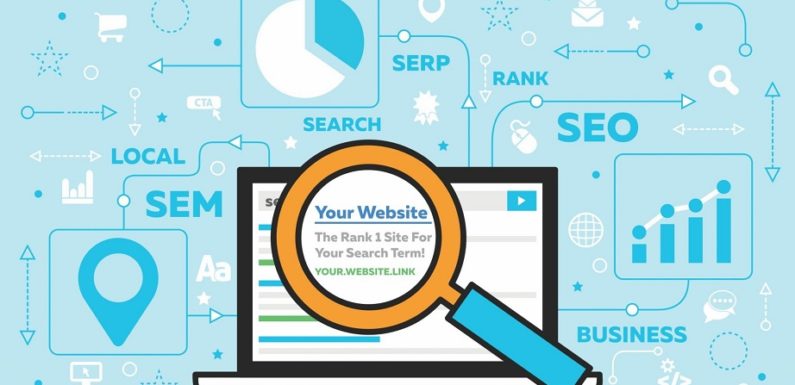 SEO is at the heart of any digital strategy primarily because it is cost effective and has high returns on investment; in fact, it is the part of sales cycle definition since it is a part of the process of selling to consumers.
The SEO playbook has evolved significantly over the past few years because of changes in technology and social platforms. SEO is no longer merely keywords and limited to search engines. The changes are taking place beyond the browser window. The way people search dictates the rules of SEO, and as people adapt to changes in technology they use new keywords and queries and to devise a successful strategy, marketers need to understand these changes.
Here are three major developments that will dictate SEO strategies in 2018:
1.      Mobile search
According to Digital in 2017 Global report published by HootSuite and We Are Social, more than half of the world's population now uses the internet. This can be attributed to smartphone penetration. The report also revealed that more than 50% of the world's population owns a smartphone. Mobile search surpassed desktop search for the first time in 2015. Today, 57% of the searches come from mobile and tablet while desktop accounts for only 43% of the searches.
Owing to this drastic change, Google started working on mobile-first index algorithm in 2016. Mobile-first indexing means that the company will now use the mobile version of the website as primary criteria for search ranking even for listings for desktop users. The company has started experimenting with the algorithm. The rollout, however, has not been announced yet.
Mobile-first index has some implications for digital marketers as SEO for mobile differs from desktop SEO. Preparing for mobile-first index does not only mean having a responsive website. That is good for your traffic but would not help much with the indexing.
Your content should also be mobile friendly. A long post may look great on a desktop, but it would intimidate mobile users. Another thing that you should look at is image size. A full infographic may be ideal for desktop, but it would take up the whole space on mobile.
Site speed is another critical factor that is important for SEO. According to Google, 53% of mobile users leave the site if it takes more than 3 seconds to load.  To optimize your mobile site speed, you can consider AMP implementation. AMP is an open-source platform that allows the creation of ads and web pages that are fast.
2.      Voice search
Over the last 3 years, we have been introduced to digital assistants such as Siri, Alexa, and Cortana. These digital assistants combined with the development of devices that are connected to the internet has revolutionized how users conduct a search.
According to Mary Meeker's Internet Trends report, voice search increased 35 fold between 2008 and 2016. The trend has been helped by the proliferation of digital assistants in various devices, especially voice activated speakers. According to Google, its voice assistant is now available on 400 million devices. Last year, Google launched Home, its voice-activated speaker. During 2016, Amazon's Echo also became quite popular.
The increase in voice search means that SEO must evolve as well since there are fundamental differences in physical and voice search. Voice searches queries are not as structured as text queries. For example, instead of asking Google "the best restaurant in town" you might ask "where should I eat tonight?" Also, voice queries are more prolonged than text queries, which are mostly centered around 3-5 words.
To adapt to this change, marketers should create content that is more conversational in nature. Moreover, it is essential to understand the intent behind the search and how you can deliver accurate results based on the context. Hence, you need to develop a background in your content and add long tail keywords.
Another consequence of voice search is featured snippets, which are search results that Google tries to incorporate within the search page result. Featured snippets show above the #1 rank. However, the page that gets featured is the one that answers the query simply and concisely.
3.      RankBrain
Machine learning is not a buzzword anymore; in fact, it is on the rise. Machine learning is a subsection of artificial intelligence. Machine learning will have an impact on organic search results and consequently SEO. Google is leveraging machine learning through its artificial intelligence program RankBrain. Now that the RankBrain has been implemented, queries go through an interpretation model, where multiple factors such as the location of the user, true intent and words of the query are used to deliver relevant results.
Before the implementation of RankBrain, websites were usually evaluated on traditional metrics such as link building, keywords, and content depth. However, with RankBrain websites are assessed by content type. For example, a person searching for a storm would be shown results based on recency rather than the number of links it has and a person searching for history related topic will be shown content that has more depth.
Larry Kim, the founder of Wordstream, told Search engine land that he suspects that RankBrain's Relevance Score is similar to Adword's 'Quality Score.' According to him, RankBrain is derived from G-350 technology, which is Adwords technology. Adwords technology has never needed keywords, backlinks or content to rank paid search ads and a similar thing will happen for organic search. To get better visibility, he recommends that you should improve your expected click-through rate. You can do that by improving SERP snippets by making sure that page titles and meta descriptions describe users' needs.
SEO is something that always remains in constant flux, and digital marketers need to stay on their toes to keep up to date with this ever-changing landscape. Introduction of new technology changes the way consumers conduct a search, which ultimately determines SEO strategy. To be successful, digital marketers need to be proactive in capitalizing the upcoming trends.