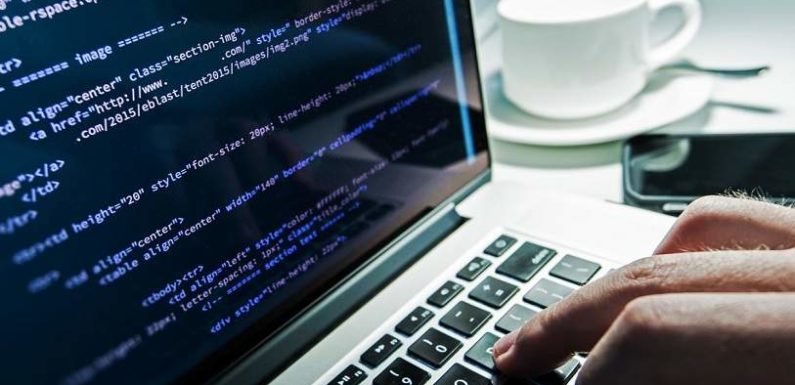 In the words of Rasmus Lerdorf, the creator of the PHP language: "I really don't like programming. I built this tool to program less so that I could just reuse code." And yes, this statement is true in the case of this popular server-side scripting language that is extensively used for web app development.
Today, in this cut-throat competitive marketplace, where it has become essential for every business to maintain a robust web presence, most of the entrepreneurs are hiring php developers to build superior quality web applications and websites. These sites have a superb user interface and enthralling experience.
But what is the real reason for this popularity? Let's explore the answer in the article by taking a look at the top twelve reasons why you should choose PHP for your next web app development project.
Reason 1 Simplicity & Easy Learning Curve
One of the most striking features of this language is that it is very easy to master and use. PHP is similar to other programming languages like Pearl and C. Even the persons with less coding knowledge find it easy and absolutely comfortable to comprehend and use it means that this language has an easy learning curve.
Reason 2 Available As An Open Source Free To Use Language
PHP has become capable to grab the attention of many businesses worldwide because it is available as an open source language. It is completely free for the programmers to use and boasts an amazing amount of documentation that makes it suitable for building robust feature-rich web apps and sites.
The developers don't have to worry about any legal obligations or subscription fees. Moreover, this language act as a launching pad for a newbie as it lets them leverage their talent of coding to get started.
Reason 3 Facilitates The Development Of Cross-Platform Applications
PHP is a powerful programming language that has made hybrid app development very easy and smooth. The web apps and websites built in this language have the potential to run smoothly on any device. Moreover, it functions seamlessly on Windows, Unix, and Linux platforms and interfaces with MySQL and Apace.  
Reason 4 Rich Performance
PHP works on a conventional web stack as well as allow apps to leverage Apache web server and MySQL database. It enables the developers to improve the speed of the development and easily create tailor-made one-stop solutions for a robust online presence.
Reason 5 Well-Known To Work Seamlessly With Major Content Management Systems (CMS)
The dynamic web apps and websites built in PHP are highly customized. The language provides the programmers with the power to tailor them in accordance with the specific business requirements of the clients. The reason behind this flexibility is that all the major CMS are based on PHP such as Drupal, Joomla, WordPress, etc. Therefore, it becomes easier for the developers to build PHP websites and web apps with custom-fit CMS solution.
Reason 6 Advanced Usability & Features
PHP offers a lot of advanced features that are required to create user-friendly and fascinating web apps and sites. With the help of scripts written in PHP, it becomes easier for the users to keep a proper track of their targeted visitors' activities. Also, the webmasters can effortlessly get feedback about their products and services from the users.
Reason 7 Support Of Libraries, Groups, & Forums
The programmers can easily find lots of guidelines and references related to PHP on the internet. Also, they can easily get them registered online and find different libraries, groups, and online forums that have experts to guide them in case they get stuck anywhere in the development process. This support is provided to the developers in multiple languages.
Reason 8 Extensions & Add-Ons
No doubt, PHP is considered as the most flexible and scalable language for web app development. It offers different extensions and add-ons. Also, when you choose this popular language, you can be assured to get good results.
This language makes it easy for you to measure the results and calculate your return on investment (ROI). In addition, this language helps its users to get a competitive edge over their competitors.
Reason 9 Flexible Nature
PHP is an ideal alternative for building high-end, customized websites in accordance with the specific business requirements of different industries. Due to its modular system, this language is highly flexible in nature. Also, this system can be easily integrated with different libraries like those of Extensible Markup language (XML) and graphics.
Reason 10 Vast Community Of Expert Programmers Across The Globe
One of the most interesting features of PHP is that it has a vast community of expert developers spread all across the world. Because of its immense demand, you can easily hire professional PHP programmers, contributors, and users in accordance with the specific needs of your project.
It is very easy to find the developer that has the expertise required to handle your project. These community members and experts are eager to help the aspiring developers and invest their most of the time in resolving the latest problems in the web development domain.
Reason 11 Impeccable Embed-ability
Considering the latest trend that is moving towards adaptive content, it has become mandatory for every business to have a responsive website. In such a scenario, HTML5 has now become the standard language of the industry that is used for building highly responsive and dynamic websites. PHP is one of those languages, that allows its code to get embedded into the HTML which enables programmers to convert their existing static websites into whole new dynamic ones.
Reason 12 Quick Turnaround Time
PHP has the potential to enhance the performance of the web apps and sites with quick turnaround time. Professional PHP programmers are capable to bring instant solutions to all the queries. All the unique features of this language allow it to deliver extremely fast turnaround times at highly competitive rates.
Considering these twelve reasons, it won't be much difficult to predict that why you should choose PHP over other languages for your web development project. Keeping its huge popularity in mind, it can be easily concluded that this language is here to stay for many more years.