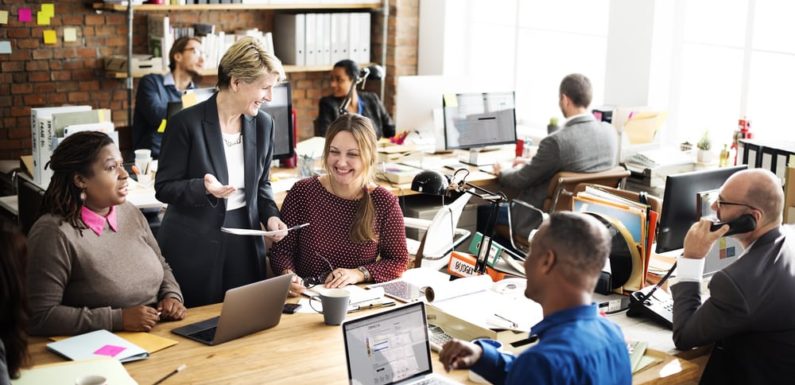 Who doesn't like a visually stunning, feature-rich, and catchy website? It is every website owner's dream! Even more attractive fact is that it should be optimized fully for search engines such as Google, Bing, Yahoo, AOL, etc. Because the search engines care more about your keywords, quality content, and file names than its design. For instance, if it's Frontier's website, the search engines will care more about the keywords like Frontier TV, Frontier online deals, and so on. And how organically these are incorporated within the web content. Images and visuals come after!
Understanding the expectations of the search engines will help you improve your website immensely. And in turn, your rankings! On the contrary, misunderstanding the requirements can actually throw you out of the business.
Boost Your Website's Rankings
Here are 10 SEO tactics that would be useful for you:
Set Permalinks
Creating Your Website's Sitemap
Using Google Analytics
Use Themes which are Search Engine Optimized
Make Use of SEO Plugins
Optimize the Media
Produce Shareable Content
Produce High-Quality Content
Use Correct Headings
Hosting
Let's go into the details.
Set Permalinks
If you don't know already then let us enlighten you about what permalinks are. They are the URLs of your website's posts and pages. In nonprofessional language, you can find them in the address bar of your browser. The link that shows is what we are talking about. Other websites and search engines use these URLs to link to your website.
To your benefit, WordPress has default settings for Permalinks. And it allows you to change and customize them according to your needs and convenience. Take advantage of this feature.
Creating Your Website's Sitemap
Websites contain hundreds of pages. And if your website is one of them, you need to know that all your pages need to be indexed by Google. Google needs to know the structure of your website.
For that purpose, you need to make your website's sitemap. Let us tell you that creating an XML sitemap for Google is very easy. There is a useful plugin that WordPress offers namely Google XML Sitemap.
Use it and get a convenient, automatically generated sitemap for your website. This will allow the search engines to index your website effectively.
Using Google Analytics
Google has developed this extremely popular analytic tool. It is free to use and will help you keep a clear track of the traffic that your website gets. Google Analytics also allows you to know about the behavior and source of the traffic that you get.
It also enlightens you about other essential attributes, which ultimately helps you in reaching the targeted audience. The tool also allows you to perform a good number of various chores. That includes locating a 404 error page, combating any referral spams, examining traffic sources, the behavior of visitors, and so on.
Use Themes which are Search Engine Optimized
The array of unique themes offered by WordPress can help your website have a strong foundation. What you can do to improve the ranking is to pick a theme that is well optimized for the search engines instead of going for an aesthetically appealing theme.
Making that choice will benefit you because the chosen theme has two important things to offer. And they are code and speed. A theme that is well written and has the latest SEO practices will help you improve your ranking immensely.
Make Use of SEO Plugins
You must be aware of various plugins offered by WordPress. Some instances are All in One SEO Plugin, Yoast, and so on. Use these plugins more often because they provide you with a complete SEO solution. They will encourage you to use Meta titles, descriptions, tags, keywords, and so on. And this set of SEO-based instructions is what you need.
Optimize the Media
Don't underestimate the power of media for any website. It plays an important role for any website out there. It is so powerful that it can either totally ruin or effectively improve all your SEO efforts. The way you tag and name the images will essentially determine the SEO. Ensure proper tagging and improve the chances of ranking higher when someone searches images.
Produce Shareable Content
We all are aware of the power and popularity of social media in the current times. Users are active all the time on different social media forums. If you want more exposure then work on creating shareable content. Make your readers fall in love with your content and they will naturally share it on their Facebook, LinkedIn, Twitter, and other accounts.
This will lead to more exposure and of course, more traffic. Make sure you add social media buttons to your website to get more traffic and increase your credibility.
Produce High-Quality Content
Do you know which is the most effective and used SEO strategy to get better rankings? The answer is engaging and quality content. And it's true for all sorts of sites. Be it a corporate site or a blog. Having quality content is necessary to rank higher. Focus on making your content:
No grammatical errors
Unique
No spelling errors
Appealing
Shareable
Informative
Actionable
Use Correct Headings
Make sure you use the heading tags appropriately. The H1 tag is supposed to be employed for blog's title. It has to be informative and clear about what is the content about. It should be catchy enough to tempt the readers into reading the whole thing. Creatively use the H2 tags for any additional headings. Use H3 and H4 for sub-headings. Use them to make your content catchier and less monotonous.
Hosting
Page speed is an important factor for Google ranking. Therefore, use reliable and good hosting for your site. If you manage to use hosting with an SSD drive, it may help you rank better.
If you have a subscription to services like Frontier Internet, it's time to test and try these useful tactics. Just make sure it is an efficient and speedy internet service. Because you don't want interruptions and speed lags in the middle of doing all this. It is equally important to have an up to date functioning website. And a successful business along with it!