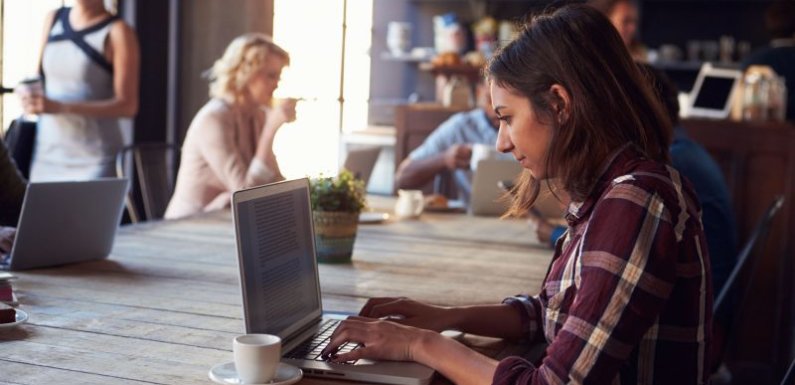 In WordPress, setting up and managing a multi-author blog is a bit challenging. Fortunately, there are several plugins available for WordPress users to perform such a task. In this article, we are going to explore 10 multi-author management plugins that can be integrated into your WordPress website to simplify the process.
Co-Author Plus
There are two ways to display posts when running a blog with multiple authors. These are: displaying editorial staff name and showing co-author's name by linking their profile individually. If you are planning to go with the second way, Co-Author Plus is a perfect choice for you, for linking their profiles individually. This great multi-author plugin allows you to display the authors' names below their blog post.
Features of Co-Author Plus
Allows you to change the order of the author by dragging and dropping their name
Users can change the author by clicking on their names
You can easily find the authors name using the search functionality
Revisionary
When working on a multi-author blog, users are not allowed to edit a published post. You can, however, do this using the Revisionary plugin and as the name suggests, it allows you to integrate a system that automatically permits all the users. This way, you can edit a published post, but you will have to seek approval from the administrator.
Features of Revisionary
The plugin has an Enhanced Revision Management Form
Users can propose using Pending Revisions which allows you to modify currently published page or post
It has a Front-end preview display of Scheduled / Pending Revisions with "Publish Now" link
Has "Revisor" which is a new role from WordPress with blog-wide WordPress Roles, or in conjunction with Press Permit or Role Scoper
Editorial Calendar
If you are a WordPress developer and looking for an advanced plugin that is used numerous websites, then what you need is Editorial Calendar. This feature-rich plugin allows users to add stylish looks at upcoming posts. You can also create drafts and schedule a time right from the calendar itself. Those drafts can later be used daily or modified over time.
Features of Editorial Calendar
You can see all posts while being posted
You can change your postdates using the drag and drop editor
A new draft editor allows you to manage your drafts
Has a fast edit post titles, contents, and time
Users can publish posts or manage drafts
Your posts status is easily seen
Posts are managed from multiple authors
Edit Flow
Edit Flow is a free plugin known for its simplicity and speed. It allows web owners to engage with their editorial team within their WordPress websites. Due to its modular structure, the plugin offers easy customization. The plugin is also packed with a month-by-month calendar for your convenience.
Features of Edit Flow
It is integrated with Custom Statuses for defining key stages to your workflow
Access to editorial comments
Has Editorial Metadata for tracking important details
Provides timely updated notifications of followed content
Allows viewing of upcoming content budget and story budget
Has different user groups to organize your users
Author Avatars List
This is another multi-author plugin used to manage a WordPress website that simplifies the process of showing a list of user avatars, categorized by user roles, on your multi-author website. Users can also add single avatars for a different email address or user into a page or post.
Features of Author Avatars List
You can show custom title
You can also show or hide certain users or user group
You change user's sort order or show in random order
Users can limit the number of users shown
There is an option of showing or not showing the user's name or biography
The avatar's size can be adjusted.
Ad Sharing
Ad Sharing uses several methods that help manage your website. You can share ads such as Adsense with your writers and authors on a multisite network. You can also share them on a single install. You can give your authors 100% of the revenue.
Features of Ad Sharing
Ads can be added above or below posts
Revenue is shared in an interactive way
Codes can be inserted automatically without being modified
You can choose any advertising partner including context ads, AdSense
Post Pay Counter
This is another multi-author plugin that is similar to Ad Sharing. It allows you to configure payment calculations based on admin-defined fields such as comments, the number of words, images, visits, and the number of posts.
Features of Post Pay Counter
Users can pay per post, visit, word, or comment
You can also pay with an incremental system
You don't need to sign-up to use this plugin
Has customizable permissions to prevent unauthorized users
Users Submitted Posts
If you are looking for the best plugin for user-generated content, then Users Submitted Posts is the number one plugin. It can easily add a frontend form via a shortcode or template tag. The template tag allows you to upload images and submit posts. You can add the shortcode [user-submitted-posts] to any widget, page or post.
Features of Users Submitted Posts
You post submissions will include post, URL, author, category, tags, and title
Users can submit posts from anywhere on the website
It considers submitted images
Users can include hidden field, input validation, and customizable captcha get rid of spam
Has a built-in WordPress rich text editor for post content
WP User Frontend
If you want to limit access of your authors to the backend of the website, WP User Frontend is the best tool for this purpose. It allows users to add their posts directly from the frontend of the website. Users can also use this plugin to create, update, edit and delete posts from the frontend.
Features of WP User Frontend
You can create a new post
You can edit posts
Users can edit profile from the front end
Administrators can limit backend access
Users can upload attachments from the frontend
The post featured images can also be uploaded
Users are managed by the administrators from the frontend
Capability Manager Enhanced
This robust and powerful WordPress multi-author allows you to change the inbuilt capability of a user role in a WordPress website. It uses simple to manage WordPress user role definitions such as author, editor, contributor, and subscriber.
Features of Capability Manager Enhanced
Allows roles creation
Your last changes can be reverted by Backup and restore Roles
Allows you to you manage role capabilities
You can copy any role on all network sites
Allows marking of roles for auto-copy to future network sites
Final Words
I trust that this list of multi-author plugins will help you make an informed choice for your multi-author WordPress site. The ball is now on your side and whatever choice you make, ensures that it suits your business.