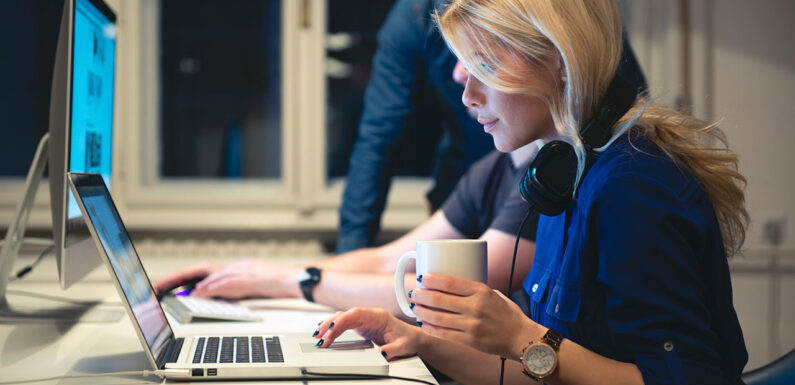 Any business that gets listed today in the market domain looks to have its website. This website often serves as the first line of interaction between the business and target customers. All these website owners initially start with a basic shared hosting plan, though going down the line, this option might not be viable. Once the website has managed to mark its digital footprint, it aims to have digital visitors, i.e., attracting more traffic from the target customer group. Suppose the website now manages to have high traffic volume sessions. In that case, the website owner should consider upgrading by looking for other forms of web hosting offered by leading web hosting providers.
So, what is VPS Hosting?
Whenever someone talks about a VPS Hosting plan, the web hosting domain offers the website it's own or 'dedicated' set of resources such as operating systems, disc space, and bandwidth. This contrasts with a shared hosting plan, where all the resources are distributed amongst other users on the hosting server. VPS hosting is known to offer users a better, optimized service delivery, which is often seen as a mandatory element of website growth.
In VPS hosting, the user website and all its resources are available on the same hosting servers as other users. Still, each of these website accounts is virtually partitioned on the server. When the website has its own set of resources, they always get higher levels of performance and security. On the cost front, a VPS hosting plan is a bit costly compared to shared hosting plans but much more affordable than dedicated hosting plans. The final cost of a VPS hosting depends on the type of operating system the server runs on. Based on it, two such VPS Hosting options are available- Windows VPS Hosting & Linux VPS Hosting.
Reasons to Use Windows VPS for Emerging Websites
There are several benefits that the user gets when going for a Windows VPS Hosting plan. Some of these benefits are-
Cost-Effective Solution
With the website continuously growing, it can be a high possibility that its budgeting and maintenance will become more challenging. Investing time and money in a shared hosting plan can't be an effective and the correct investment for website owners. Opting for a Windows VPS hosting plan in such cases can be a great alternative to consider for websites that are on their growth trajectory. Though it's an expensive option compared to shared, VPS hosting can still be a cost-effective solution for businesses of small & medium sizes.
Best Suited for E-Commerce Sites
VPS hosting is indeed the best option available today for e-commerce websites. Whenever the user selects Windows VPS hosting, he gets accessibility to a much more secured and dedicated hosting environment. Windows VPS hosting permits the website owners to adhere to the required PCI-DSS compliances for an e-commerce website. With a PCI-DSS compliant website, customers gain the trust that the critical financial information they share on the site is secure, and there are no security comprises or lapses.
Multiple Domain Hosting
Using a single Windows VPS hosting plan, the website owners get the authorization to host any number of domains on their servers. This solution gives users simpler management for each domain using a single account rather than switching multiple accounts. Additionally, with Windows VPS hosting, users also get substantial RAM space they need to ensure every website runs seamlessly.
Enhanced Security Offerings
Windows VPS hosting is a great choice, provided the website owners need an enhanced level of security features, with more backup and advanced monitoring abilities. With this form of hosting, website owners get reliable resources along with industry-leading security offerings. In the case of VPS hosting, the user's website doesn't get affected by any data breaches or losses occurring on other websites on the same server.
Improved Admin Control 
A VPS hosting plan remains independent from other accounts on the same server. The website owner also gets enhanced control over his partition in the server. A web hosting provider's VPS hosting plan is backed with complete administrative controls that allow the website owner to establish and customize his server in the way he wants. Additionally, required coding can be done to test user applications.
No Hindrance from Noisy Neighbours
In the VPS hosting, website resources are not shared with anyone present on the server. The downtime of another website on the hosting server doesn't directly influence the performance of other sites. This hindrance-free performance of the website allows visitors to get a faster and more seamless experience without learning about the downtime/failure of other websites.
Concluding Remarks
A significant advantage of website owners with Windows VPS hosting is that their website remains completely isolated from its neighbours on the servers. The website's performance is not affected by the downtime/failure of others hosted on the server, ensuring a full website and a seamless web browsing experience. Users can also host multiple domains on their servers without spending an extra penny, backed by robust security offerings.