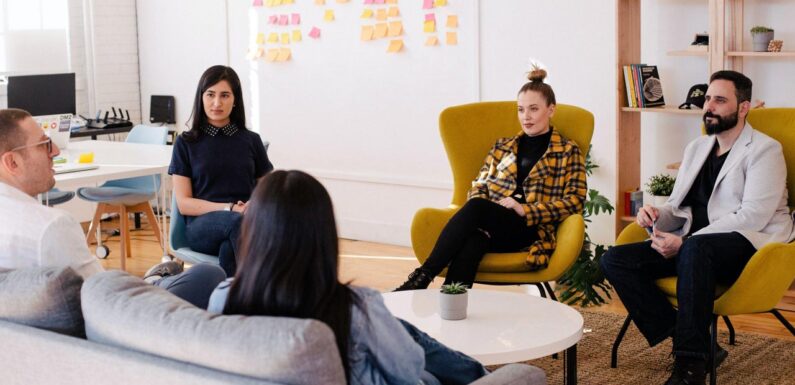 The technology landscape is constantly evolving and has brought a paradigm shift in the realm of application development. Gone are the days when custom app development used to be dreadfully long and expensive that only enterprise-level organizations could afford it. However, the rise of low-code platforms has not only reduced the development time but also made bespoke application development feasible for small and mid-sized businesses. Today, SMBs can streamline business operations, meet specific challenges, improve workflow capabilities, and become more efficient with low-code application development. The best part of low-code platforms is that application development is not just limited to professional developers, and even citizen developers can build apps with little to no coding experience.
Gartner predicted that more than 65% of app development will be low-code by 2024. Not to mention, the global low-code platform market size will grow at a CAGR of 28.1% during 2020-2025 and is estimated to reach 45.5 billion USD by 2025.
When it comes to low-code app development, there are a plethora of platforms available ranging from OutSystems, Kissflow, and Visual LANSA to Salesforce Lightning, monday.com, and Power Apps. Microsoft Power Apps is one such low-code platform that has been gaining strong momentum since its release in late 2015. In fact, Microsoft has been positioned as a leader in the 2021 Gartner® Magic Quadrant for Low-Code App Development Platforms for Power Apps. Furthermore, Forrester has also recognized Microsoft as a leader in The Forrester Wave: Low-Code Platforms for Professional Developers. Let's dig deeper to understand better about Power Apps.
What is Power Apps?
Power Apps is one of the popular low-code platforms that come with a suite of apps, services, connectors, and a data platform that allows professional developers to build custom business applications and portals quickly, efficiently, and affordably. It offers pre-built templates and drag-and-drop functionality, which facilitates faster development and deployment since developers don't need to write code line by line. In other words, Power Apps reduces traditional hand-coding, which in turn, enables rapid application development and deployment.
Besides application and portal development, Power Apps are also used for automating workflows, collaboration, data visualization and reporting, and integration with Microsoft and other third-party services such as Office Microsoft 365, Dynamics 365, SharePoint, Power Automate, SQL Server, Excel, Salesforce, Outlook, OneDrive, Adobe, Dropbox, and many more. This may be one of the reasons why SMBs are investing in Power Apps. Besides SMBs, many top leading brands are also using Power Apps including EY, Bosch, H&M, PayPal, Siemens, The Walt Disney Studios, GlaxoSmithKline, and to name a few. What's more interesting to note is that 92% of the Fortune 500 companies are leveraging the potential of Power Apps in at least one department.
According to a study conducted by Forrester Consulting, businesses that are using Power Apps witness the following financial benefits:
74% sharp reduction in application development cost
188% Increase in ROI over three years
3.2 hours/week of time-saving, on average
Benefits of Power Apps for SMBs
1. Expedite Application Development
In traditional application development, professional developers need to write tens of thousands of lines of code from scratch for building custom functions. On the other hand, low-code platforms like Power Apps offer pre-built templates and drag-and-drop features for building bespoke applications in a quick turnaround time. Using Power Apps, anyone can build applications they need with rich features without having any technical expertise or experience. Besides rapid development, Power Apps allows users to deploy applications at a much faster pace compared to traditional methods, which in turn, reduces time-to-market.
2. Cost-Effective App Development
On average, the cost of developing an application ranges from $5000 to $10,000. This indicates that traditional application development is highly expensive. However, you can reduce the high app development cost by nearly 75% with Power Apps. Since this low-code platform offers pre-built templates and out-of-the-box connections, developing an application using it becomes affordable. The best of developing applications using PowerApps is that it offers a subscription plan as low as $5 per user/app/month. In a nutshell, cost-effective app development could be one of the reasons behind the rising popularity of Power Apps among Startups and SMBs.
3. Unbreachable Security
Bespoke applications developed using Power Apps are highly secure since this low-code platform leverages best-in-class security solutions like Azure Active Directory and Common Data Services (CDS). Furthermore, Microsoft security solutions provide a role-based security model, which allows users to control permissions both at the application and data levels. This simply means that end users can only access the information that is relevant to them. Lastly, applications built through Power Apps are automatically GDPR-compliant.
Use Cases of Power Apps
1. Expense Approval
Expense management might seem straightforward but enterprises invest a substantial amount of time in processing expense claims since the approval process requires a lot of submissions and even a minor discrepancy can cost dearly. Having said that, a robust expense management system in place can help enterprises with quick reimbursements, particularly for a workforce that is working remotely.
With the help of Power Apps, enterprises can develop an application with a mobile interface for expense approval. Using this application, employees can claim expenses by submitting a request with attached receipts or proofs. The concerned person will receive a notification every time a new request is raised and they can approve or reject requests, view attached bills, and add comments if required. Furthermore, this expense management application can be integrated with your Accounts or HR system.
2. Employee Onboarding
Since Power Apps can be integrated seamlessly with the data stored in Microsoft applications and other third-party services, it can streamline the entire onboarding process. Using Power Apps development services, enterprises can develop an employee onboarding app that offers a host of useful resources to new joiners such as team member contact details, policy guides, and forms like 12BB for tax deduction under section 192. By developing an employee onboarding application, enterprises can also streamline the role of HR professionals.
Summing Up
Power Apps has become the go-to platform among SMBs for low-code application development since it allows you to solve unique business challenges, accelerate business transformation, and reduce cost. Besides choosing the right platform, you should look for a reliable tech partner having strong prowess in low-code application development. The simplest way to find seasoned professionals is to begin your search for popular B2B marketplaces like Clutch, GoodFirms, The Manifest, and more. Based on B2B ratings & reviews, you can shortlist the right development partner tailored to your project requirements.