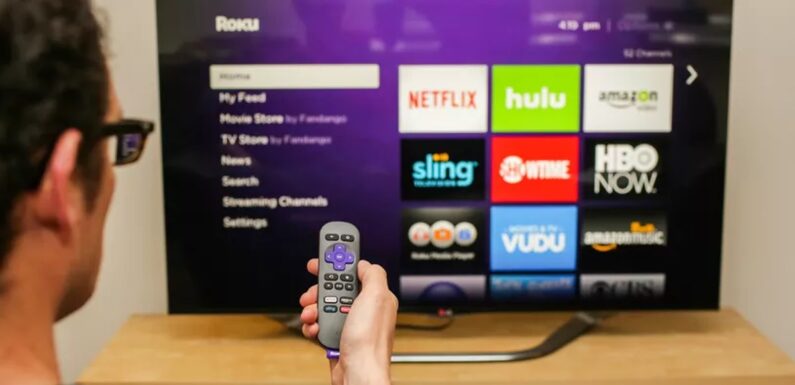 The tug of war among streaming video services has further intensified in the past couple of years. All OTT platforms are now coming with lucrative deals and plans for streaming services to lure customers. There were times when Netflix and Amazon Prime Video were the top choices of people looking for VOD content. The latest is Hulu.
Indeed, the impeccable growth to Hulu has taken many by surprise, including me. Netflix is operational in over 190 countries while Hulu is accessible only in the USA and Japan, yet the latter is the biggest rival of the former, in tenure. I have received various questions regarding the ever-growing popularity of Hulu, such as what is keeping it growing even after it being operated in a single country and what are its business strategies.
I chose to explore the streaming video service provider and find out all the mysteries that keep many startups and entrepreneurs wondering. So, here's what I have discovered about Hulu and its growing popularity.
Hulu Thinks Globally, Acts Locally
Hulu is the biggest rival of Netflix today, in spite of Netflix being operational worldwide. Hulu focuses on exclusiveness since its inception, and consequently, it is the first streaming service to offer TV shows apart from movies. Netflix, on the other hand, focuses on streaming video services, including movies, Netflix original, and more. No doubt, people responded to Netflix's initiative in large numbers, but there were so many people who missed network TV shows. Hulu came as a savior to both network TV show enthusiasts and cable TV operators.
Respects All Feedbacks and Works on It
In 2017, Hulu came up with new initiatives, Hulu + Live TV, offering a simplified way of watching live cable TV shows, including a vast library of movies and shows. However, users started complaining about the navigation of the streaming library and Live TV. It would have been easy for Hulu to ignore users' complaints, on the contrary, it seriously addressed the issues and resolved them.
In 2020, Hulu again revamped the platform, making it more user-friendly to maintain the growing streaming service trends. It also worked on UX design, making navigation and discovery easier.
Partners with Entertainment Companies to Come Up with Lucrative offer
Whether it is to provide a range to television catalog or extensive library to access movies and others, Hulu's approach is user-centric. Besides, it keeps partnering with companies to offer improved services. For example, it partnered with Disney, cable TV channels, and more to provide better packages. Starting with TV shows, Hulu offers an extensive range of services today. Users can subscribe to Hulu, Live TV, Disney+, and ESPN or all of them together at an attractive price. Partnering with entertainment companies keeps Hulu desirable.
Cheapest Streaming Services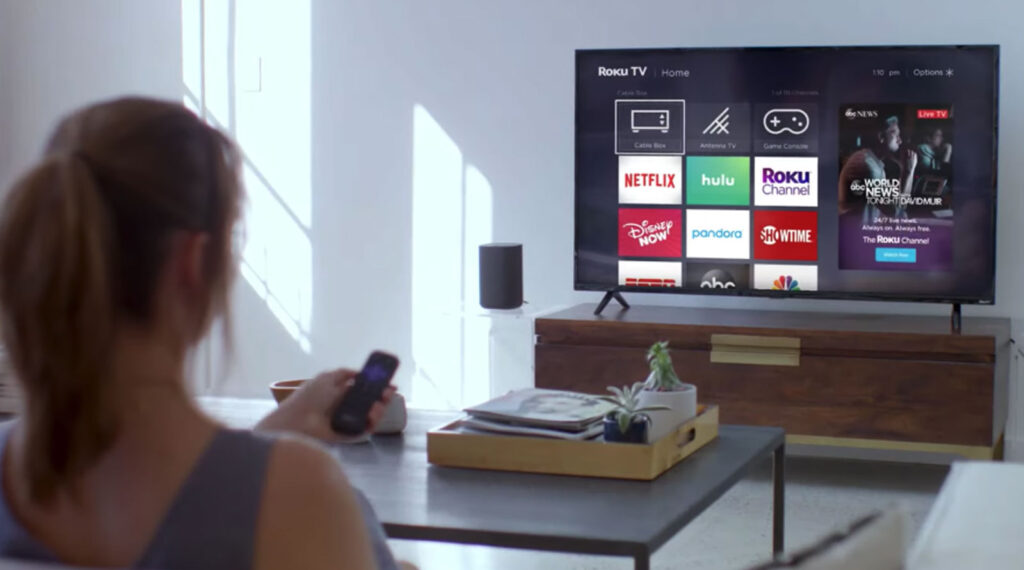 Hulu offers Hulu + Live TV, Disney+, and ESPN for $72/month. And, it's the most affordable subscription as compared to other streaming service providers in the USA. Users can subscribe to Hulu streaming services at as low as $5.99 per month. Overall, Hulu offers the cheapest subscription plans with lots of offerings compared to most others in the region. Let's take a look at its different subscription plans;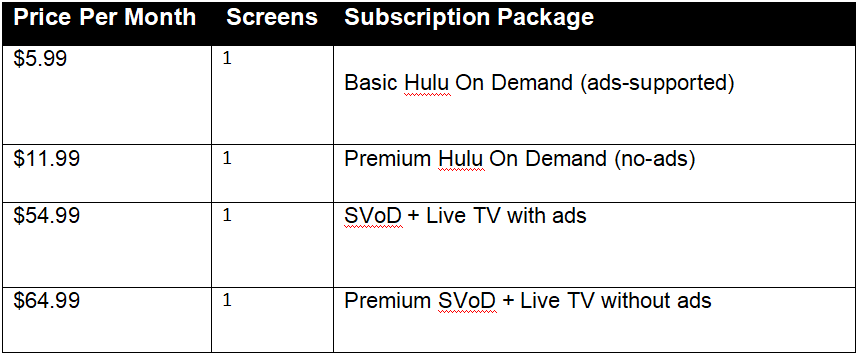 Even if users choose to subscribe to add-on, Hulu offers competitive on all its subscriptions. Here are the details.
Add-ons provided by Hulu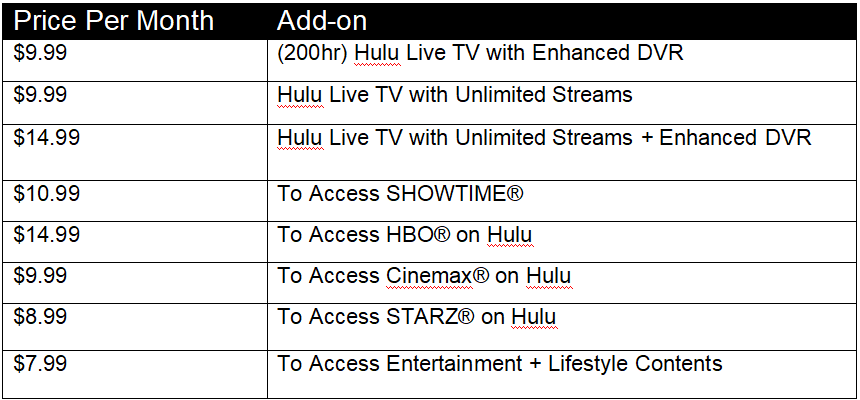 Whereas if we compare this with its rival Netflix, then you will find a vast difference; let's take a look at Netflix cost structure;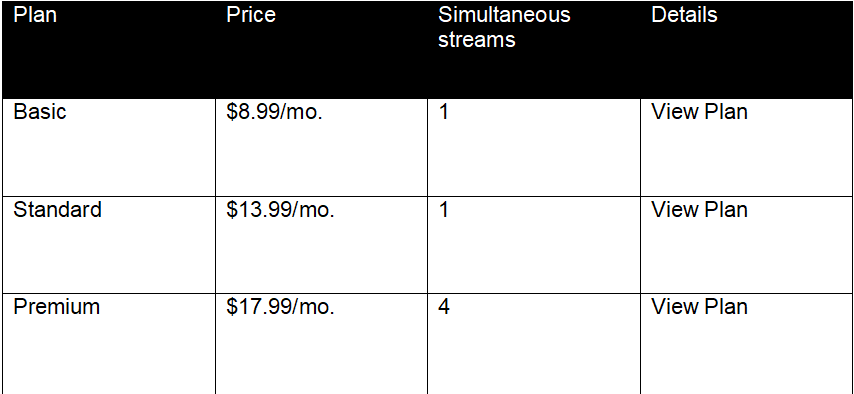 Impressive Customer Support for New and Existing Customers
When it comes to business success, customer satisfaction is the key. Hulu knows this mantra on how to keep customers happy and satisfied.
From extensive users' guides, options, live chat, troubleshooting, and more, Hulu has a strong customer support team and is set up to resolve users' issues as quickly as possible. It has divided the support system into two parts: one takes care of existing customers and other new customers. If you are an existing customer, you will have different support options, while the new one will get further support to meet their customization needs.
Uses User-Centric Approach, Not Buyer Centric
From better UI to help users navigate through the app, sort movies through different ways to serve customers interests, Hulu does it all with utmost care. The app smoothly functions across devices, such as laptops, phones, AppleTV, Roku, etc. The thing is, Hulu understands, their customers access all these devices. Besides, Hulu also offers various streaming services, ranging from genre to Oscar-Nominated films to Most Popular series. Hulu's all these approaches are customers' centric, not just the buyers.
Hulu Business Model
Did you know Hulu is the well thought out plan by the top giant from the entertainment sector? The result is visible through the impeccable success of the OTT platform in a brief period of time. Among all its strategies, Hulu's business model also grabbed the attention of startups.
Hulu Business Model Canvas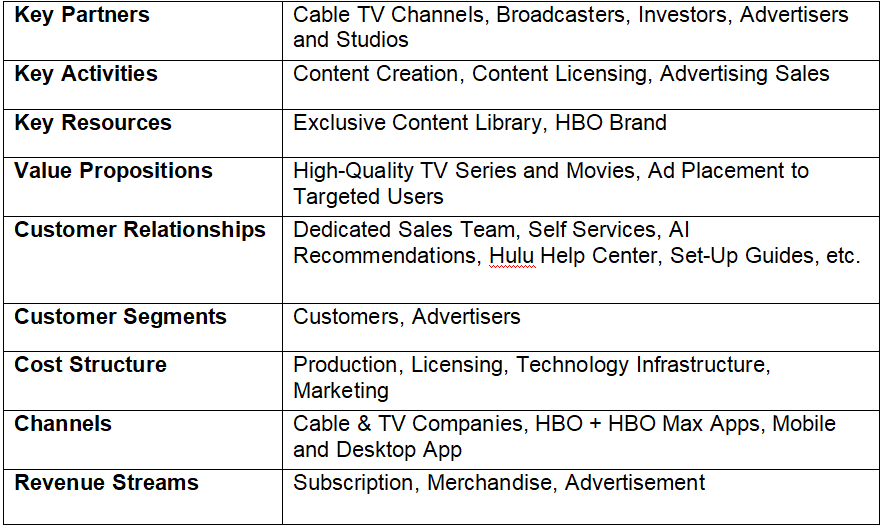 Final Thoughts
In the field of OTT, Hulu is the name of the game. No doubt, it is still serving locally (usually operated in the USA and Japan only), but it is giving a tough fight to internationally acclaimed Netflix from various perspectives. Now, it's your turn to share your thoughts. Let us know what keeps Hulu growing and what strategies make it the biggest rival of Netflix.